Volume 22
| Issue 4
| Year 2019
Click here to read the complete illustrated article as originally published or continue below to read the text article.
Jet engine fan blades are traditionally made out of metal to withstand high temperatures and pressure, extreme weather conditions and bird strikes. Replacing metal with a composite material promised significant weight reduction, resulting in improved fuel efficiency. But producing a composite material capable of withstanding harsh environments while still attaining high performance present extensive engineering and manufacturing challenges.
While GE Aviation had developed some experimental carbon-fiber composite blades back in the 1980s, it wasn't until the establishment in 1993 of CFAN—a joint venture between GE Aviation and Safran of France— that the GE90 engine powered by carbon-fiber composite fan blades could become a practical reality.
Based in San Marcos, Texas, CFAN's express purpose is to manufacture the composite fan blades used in the GE90 engine that powers the Boeing 777, as well as GEnx engines for the Boeing 787 and Boeing 747-8 aircraft. In addition, GE is looking to a new generation of carbon-fiber composites to make the fan blades for its GE9X jet engine. That engine is under development for the Boeing 777X twin-engine passenger airplanes set to enter service in 2020. The new blades promise to provide larger, lighter, quieter engines with greater fuel efficiency and the lowest NOx emissions.
It's been something of an uphill climb for CFAN to perfect its manufacturing process, but one that has led to it becoming a leader in advanced composite technology. Composite manufacturing relies on a number of manual processes in which the material passes through various cycles of chemical changes. It's not an easy task to get right. According to CFAN President Momar Mattocks, it all came down to data rich, statistical based problem solving.
Every blade is inspected by X-ray, ultrasound, CMM, and other tools for defects. "Our first year of operation we had somewhere near a 10 percent yield of blades that passed inspection," Mattocks says. "Today, it's about 98 to 99 percent."
He attributes the considerable improvement to the application of Lean and Six Sigma methodologies, as well as the implementation of cross-functional High-Performance Work Teams (HPWT). "We're constantly looking at our processes to see how we can be more efficient and innovative," Mattocks says. "Our employees are instrumental to our growth and continual improvement. We have a culture of teamwork and engagement dedicated to exceed customer expectations and achieve operational excellence."
Indeed, over the years CFAN has about doubled its initial workforce to some 550 skilled personnel, with a fair portion of its engineering staff comprised of graduates from Texas State University. Asked about how CFAN finds and retains workers with commensurate knowledge and skill sets in a challenging labor market, Mattocks notes, "We offer competitive salaries and benefits coupled with a culture that emphasizes positive connections to our work, our colleagues, our customers and the community."
Mattocks points out that CFAN has been actively involved in its community from its inception. It encourages employee participation in the various San Marcos community support organizations, to support a range of local charitable activities, and CFAN is represented on the Greater San Marcos Partnership Economic Development Board. One of the company's largest sponsorships is the American Heart Association's San Marcos Heart Walk, as well as support of local shelters, food banks and meals on wheels program, among other worthy causes.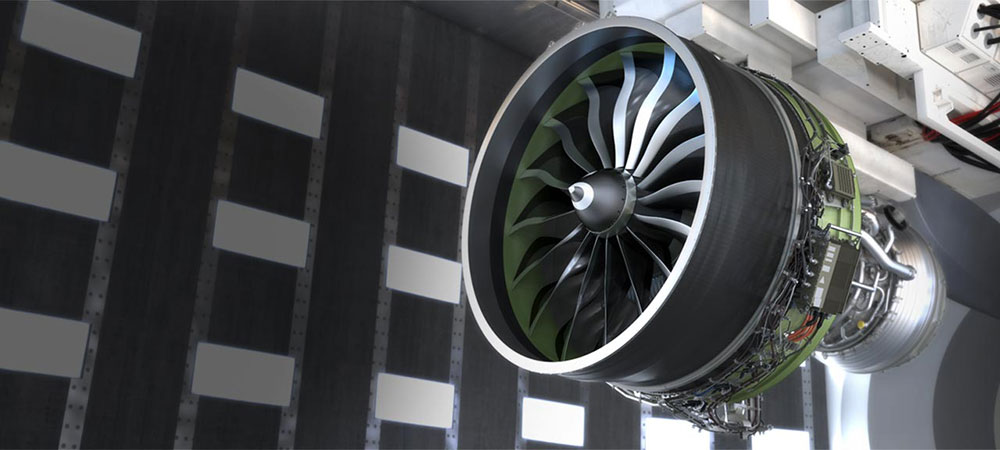 GE Supplier
As a GE Aviation supplier, CFAN adheres to a number of corporate manufacturing and quality control standards recognized for continuous yield and cost improvements. "We make the blades themselves here, and then ship them to a GE Aviation facility in Ohio where they are assembled into the engine itself," Mattocks says. "We are certified as an ISO/AS9100 quality system company. CFAN operates under FAA ACSEP requirements and is a certified 14 CFR 145 repair station."
He adds, "Our experience in pioneering the complex processes required to manufacture wide chord composite fan blades has resulted in an extensive data warehouse that provides information on hundreds of manufacturing process parameters on a daily basis."
Manufacturing is performed in a 270,000 square foot facility on 53 acres. It houses over 60,000 square-feet of climate controlled clean rooms and over 70,000 square-feet of freezer capacity. CFAN has invested over $70 million in the latest technology and safety equipment. Everything is produced in-house, with the exception of metal alloy edges supplied by vendors used to enhance the strength of the fan blade edges.
Hexcel, for example, is a manufacturer of lightweight, high-strength composite structures for commercial and military aircraft. Finished composite parts are lighter and easier to maintain than metal alloys, corrosion-resistant with longer lifespans. Equally important, Hexcel composite parts provide design flexibility with the ability to be made into complex shapes. Hexecl's HexTow® carbon fiber is the preferred material in some of the most advanced aerospace applications.
In addition to its core fan blade production, CFAN manufactures other high performance composite products, acquiring extensive experience processing components from advanced fibers including carbon, kevlar and fiberglass; thermoset resins including epoxy, BMI, and PMR15; and bonded structures containing metallic or composite honeycomb. CFAN also has capabilities in Resin Transfer Molding for aerospace engine applications. It recently won the rights to make the outlet guide vane for the new Boeing 777x engine.
GE9X
Thanks to improvement in composite manufacturing over the years at CFAN, blades on the new GE9X engine have even thinner and fewer blades than the previous GE 90. This results in a lighter, more efficient fan to improve overall performance and fuel burn.
Interest in the GE9X is fueling CFAN growth to new altitudes. "We experienced a little bit of a slowdown in 2017 and 2018," Mattocks points out. "However, business picked up considerably in 2019 and we have orders scheduled up through the 2023-2024 cycle. We look forward to meeting the challenges unique to composite manufacturing that await us."