Volume 20
| Issue 2
| Year 2017
Click here to read the complete illustrated article as originally published or scroll down to read the text article.
The State of South Carolina, the Governor and the SC Department of Commerce have been, and continue to be, an outstanding partner to GE and an enabler for our steady manufacturing expansion and job growth in the state," said Kim Gardner, site leader for GE Aviation's Greenville plant.
"Their focus on investment, job growth and competitiveness continues to make the state a leader in economic development for GE and our GE Aviation, Power and Healthcare businesses based in South Carolina. With all that South Carolina has to offer through workforce development, educational partnerships, infrastructure, and exceptional quality of life, our more than 4300 GE employees across the state are proud to call South Carolina home."
Gardner leads a 150,000 square-foot facility with some 250 employees that produce high pressure turbine blades, one of the most critical and sophisticated parts in a jet engine. The blades are in the hottest part of the engine, where temperatures exceed 2,500 degrees. Advanced thermal barrier coatings and intricate cooling passages that create a layer of cool air on the surface of the blades enable them to operate for thousands of hours in temperatures hotter than the melting point of the blades themselves.
Blades manufactured at the Greenville plant can be found in seven different GE jet engines, including the CFM56 — the world's best-selling engine, and the GE90 — the most powerful engine in the world, producing up to 115,000 pound of thrust. The CFM56 powers the Boeing 737 and the Airbus A320 family of aircraft. The GE90 powers the Boeing 777.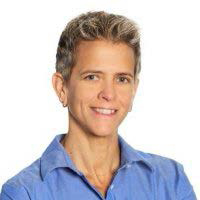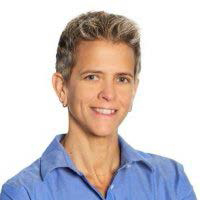 Kim Gardner was named Plant Leader for GE Aviation's Greenville facility in 2014, overseeing some 250 employees who produce more than 400,000 turbine blades annually. Gardner joined GE with the acquisition of Smiths Industries in 2007, and held leadership roles at GE's plants in Manchester, CT; Rutland, VT; and Miramar, FL, before moving to Greenville. Gardner is a Connecticut native and graduated from Post University with a degree in business management.