Volume 3
| Issue 8
| Year 2000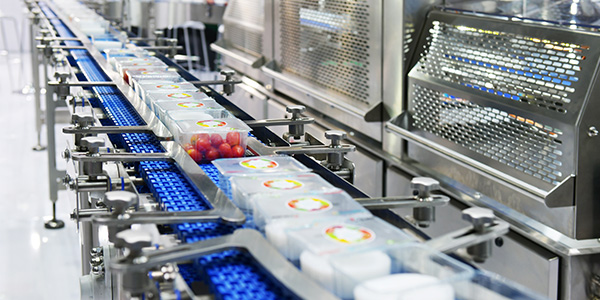 DT Industries, Inc., (DTI) has successfully created a culture that combines the activities of a big, publicly traded corporation with the feel of a small, family-style company. Its culture, as set down in its mission statement, revolves around "local service through global teamwork." Based in Springfield, Mo., DTI has transformed itself into the leading global provider of automation systems and solutions for consumer and industrial products by emphasizing its partnership with its employees, customers and suppliers.
DTI's industry leadership is undeniable. Formed in 1992 by the merging of the Detroit Tool Group, Inc., and Peer Division of Teledyne, Inc., the company has been on a leaps-and-bounds growth pattern ever since. Its net sales in 1999 were $442.1 million. In the third quarter of fiscal year 2000, DTI had more than quintupled its net income and increased its net sales more than 17 percent over the third quarter of last year.
With those numbers, DTI is easily positioned to grow further in the future. It continues to pursue acquisitions and invest the capital needed to go after new opportunities in existing businesses. "We remain encouraged by the broad-based opportunities we see going forward, particularly in the electronics, heavy-equipment, automotive and medical-device markets," says Stephen J. Gore, president and chief operating officer. "It appears programs for new product introductions are beginning to move forward. That should bode well for DTI."
The Edge for the Global Market
DTI's eye remains firmly focused on its customers. The company bases its manufacturing and marketing on its knowledge of the industry and its overall vision of the market as one requiring a global focus, improvements in productivity and flexibility. The company's target industries (aerospace, appliance, automotive, consumer goods, electronics, fiber optics, disk drives, medical devices, pharmaceuticals and plastics, among others) are all embracing the trends toward outsourcing and vendor rationalization. With this in mind, DTI has already set itself on the course to being a total-solutions provider for the assembly and packaging of consumer and industrial products.
The company is divided into two groups, Automation and Packaging. It operates 20 manufacturing facilities located in the United States, Canada, the United Kingdom and Germany. It also numbers about 2,800 "associates" – all of whom work together, across the two groups and the global network, in sharing design, engineering and manufacturing resources. This work pattern provides customers with localized service within the context of this global network.
Varied Offerings
The Automation segment designs and builds integrated systems for the assembly, test and handling of discrete products. The Packaging segment manufactures tablet-processing, counting and liquid-filling systems, and plastics-processing equipment including machines for thermoforming, blister packaging, heat sealing and foam extrusion.
The Automation segment includes more than 300 degreed engineers and more than 700 assembly technicians. Among the up-to-date manufacturing technologies this unit offers are precision assembly, medium- to high-speed indexing, a variety of assembly procedures, design-build and build-to-print expertise, materials-handling functions and a lean-manufacturing orientation. The capabilities in the Packaging segment include bottle unscrambling, cottoning, sealing and capping, electronic/slat counting, cartoning, thermoforming, blister packaging and extrusion.
DTI's goal is to achieve excellence in customer satisfaction, product quality, manufacturing planning and execution, innovation, global integration, continuous improvement, employee development and teamwork. It's a tall order for any company, big or small, but DTI has reached it nonetheless – witness the customer testimonials published in its 1999 annual report. Caterpillar praised DTI for its "close partnership with us that resulted in all the goals being met." Corning Incorporated commented on the "excellent job meeting our requirements." DTI's employees "were customer-focused, exhibited outstanding workmanship and never missed a deadline," Corning added.
Growing Fast
From its first day of business, DTI focused its efforts on growth through acquisition. "The acquisitions are elements of a strategic plan to acquire companies with proprietary products and manufacturing capabilities, which have strong market and technological positions within the niche markets they serve, and to further the company's goal of providing customers a full range of integrated automated systems," the company says.
In 1993, one year after the initial combination of Detroit Tool and Peer, DTI purchased Sencorp, a manufacturer of plastics-processing and packaging equipment; and Stokes-Merrill, a producer of rotary tablet presses, tablet-counting equipment and related parts. This led DTI to April 1994, when the company made its initial public offering by selling 4.5 million shares at an initial price of $13.50 a share. Further acquisitions added automation production equipment, packaging machinery and systems, filling equipment, electronic counting machines, assembly and test systems to its capabilities. In November 1996, DTI made a secondary offering of common stock; and in June 1997, it released an offering of convertible securities. By that time, DTI had transformed itself into one of the country's foremost designers and manufacturers of automation and packaging equipment, with a firm base for the global market.
Its most recent acquisitions have pushed DTI even farther along this path. Last year, the company purchased the assets of Vanguard Technical Solutions, an automation engineering firm specializing in high-tech assembly solutions for sensitive-process critical assemblies. Also last year, DTI acquired C.E. King, Ltd., a U.K.-based producer of packaging machinery.
Regarding Vanguard, Gore says, "DT Industries is very excited to integrate the capabilities of Vanguard with our Automation and Packaging Groups in order to further penetrate the higher-growth disk-drive, semiconductor, biomedical, telecommunications, medical-device and electronics markets." The C.E. King deal, he says, "will help strengthen our position as a leading supplier of tablet-counting, liquid-filling and container-capping machinery. Their vast experience within the export field will also provide DTI with improved access to a number of key markets such as Europe, the Middle East, Far East and the United States. Cross-functional synergies existing within the DTI Packaging Group will further strengthen King's ability to provide its customers with total packaging solutions."
In regard to DTI's overall picture, Gore says, "It remains a top objective of the company to expand and broaden our customer base into markets that are experiencing significant growth. We have established relationships with many new customers during the (current) fiscal year….We believe we are building a solid base of opportunities in which to further grow and diversify the company."