Volume 2
| Issue 4
| Year 1999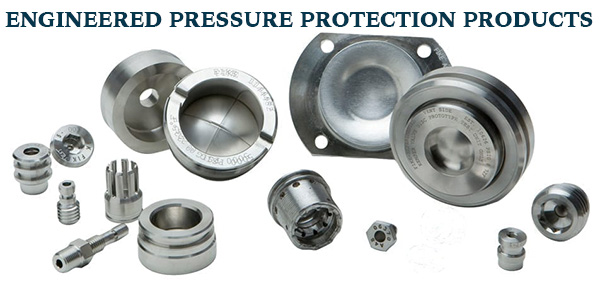 "It could have been a boom but instead was just a bing," says Bill Copelin. With the cooling system accidentally turned off, the temperature of a sugar grinding mill reached 250 degrees F. resulting in the ignition of process dust. The explosion suppression and isolation system supplied by Fike Corporation activated as designed and mitigated the effects of the explosion. Copelin, Fike's marketing manager, says the customer's facility was spared any significant damage and was soon back in operation.
Yet, one of the ongoing marketing challenges for Fike to overcome is the reluctance of many companies to accept the reality that preventive measures are not enough to meet the hazardous conditions in their operating systems and that safety can be improved by the installation of state-of-the-art protection techniques. "Prevention can reduce the frequency of fires or explosions, but it doesn't do anything once an explosion has been initiated," says Copelin.
Quality Products to Avert Losses
For Fike, designing and manufacturing safety devices to exacting standards started in 1945, when Lester Fike Sr. began producing rupture disc units for hazardous applications. Starting from Fike's original garage machine shop, the company's modern facilities with state-of-the-art CNC machines represent an on-going investment. Copelin says the company designs, engineers and produces the systems, including detectors, control panels, valve mechanisms and isolation valves, in-house to ensure consistently top quality.
The rupture disc line is designed as a one-time use pressure relief device. Used primarily in the chemical, petrochemical and aerospace industries, the rupture discs operate to relieve excessive pressure in process systems before a serious explosion occurs. The discs are produced to exacting tolerances and from various materials, including titanium. Equally important is the design and construction of the housings mounting the discs into the process equipment. In 1974, seeing another market niche, Fike brought an off-shoot of the rupture disc technology to market with the introduction of the first commercially available explosion vent.
Fike's explosion suppression system technology can detect, suppress and isolate an explosion in equipment in less than 50 milliseconds although conventional system response is about 31 milliseconds. New detector and actuator technology developed by Fike can now cut the time to 19 milliseconds. The systems respond to an ignition in the protected area that can grow into a flame front at subsonic speeds building to an explosion of all flammable materials in the confined area being protected.
Fike's fire detection and extinguishment product line ranges from basic alarm systems with a control panel and fire detectors to sophisticated detection and extinguishment systems using carbon dioxide, water mist or FM200 gas. As with its competitors, Fike formerly used halon 1301 as an extinguishment agent until it was deemed environmentally unacceptable. Halon had been the industry standard and even was used in one Fike application at the Library of Congress to protect the Gutenberg Bible. Copelin says Fike's response to the halon replacement mandate was to work closely with six chemical companies, each developing alternatives. The company finally selected FM200 after an extensive testing and approvals process.
The desire to improve customer service resulted in a major expansion of the company in 1989. Faced with lengthy lead times in obtaining cast valve parts made from special materials for severe service applications, Fike set up the Noble Alloy Valve Division in 1989. The operation manufactures valve parts by machining them from noble metals and alloys bar stock including titanium, zirconium, tantalum and tantalum niobium.
To enhance corrosion and wear resistance of the valves, gold plating of critical valve surfaces was considered and rejected due to the metals' softness. The search for a solution led to zirconium, which also is too soft. However, Fike developed a proprietary patented heat- treating process giving the zirconium a hardness that cannot be scratched with a file, according to Copelin. Fike now produces these valves for the global market.
Steady Growth
Fike has grown into a worldwide operation with 200,000 square feet of manufacturing space and a distribution network using direct sales, dealers and sales representatives. The United States remains the predominant market for Fike systems but offshore sales have moved up to about 35 percent of the company's total sales volume, now approaching $100 million. Manufacturing operations are headquartered in Blue Spring, Mo., with offshore plants in Canada, Belgium, Japan and Singapore. A sales office opened last year in Brazil. Copelin says fire-protection system sales historically res-pond to economic cycles impacting construction, while the pressure-relief sales provide Fike with a consistent volume of business.
The company prides itself on having its fingers on the pulse of the industry and taking the lead in new protection technologies such as the replacement of halon and explosion protection. Cutting lead times for orders and consistently paying close attention to customer service have also been important factors in Fike's growth. Says Copelin, "We'll do even a better job in the future."