Volume 20
| Issue 4
| Year 2017
Click here to read the complete illustrated article as originally published or scroll down to read the text article.
By Heidi Alderman, STEP Ahead Chair and Senior Vice President Intermediates, North America at BASF, and Carolyn Lee, Executive Director at The Manufacturing Institute.
Over the past two years, the strengthening U.S. economy has pushed unemployment below five percent—reaching a 16-year-low in May—further fueling the war for talent. Manufacturing faces a serious skills gap, and needs to find the people to fill the estimated 2.5 million worker shortfall within this competitive marketplace.
The gap could be closed by encouraging more women to pursue careers in the manufacturing field. Women totaled about 47 percent of the U.S. labor force in 2016, but only 29 percent of the manufacturing workforce. To help improve upon this, The Manufacturing Institute launched the STEP (Science, Technology, Engineering, and Production) Ahead initiative in 2012 to encourage professional development and growth of women in the industry through advocacy, mentorship, engagement, promotion and leadership.
The Face of Women in Manufacturing
Each spring, the STEP Ahead awards highlight the achievements of women who are succeeding in manufacturing to showcase the impact they have had in their companies, in their communities and their own lives.
Ashley Thompson, a 26-year-old process engineer at BASF, was one of 30 women recognized as an Emerging Leader with a 2017 STEP Ahead award. Thompson's passion for manufacturing was inspired by many people throughout her life including her family, teachers and mentors. From her grandmother, she developed a love for cooking, baking and the ways in which chemistry affects food. When a high school teacher encouraged her to pursue her passion for the sciences, Thompson became the first member of her family to go to college. While at the University of Tennessee in Chattanooga, Thompson began her career with BASF as an engineering intern in 2011 and two years later joined the company full-time as a chemical engineer.
In her role, she helps to find ways to improve the manufacturing of synthetic latex for asphalt, can sealants, foam and other products. But for Thompson, manufacturing is more than just making products for consumption. It's how she can personally influence and improve the quality of life for her family, community and customers.
Impact of the Program
To date, The Manufacturing Institute has recognized 672 women from all levels of manufacturing for excellence and leadership in their careers and the incredible work they are doing in the field. These honorees from across the U.S. have pledged to promote the importance of women in manufacturing.
The impact of STEP Ahead is two-fold: award winners not only continue to mentor and support the future generation of female leaders in manufacturing, they are also in turn growing their own careers.
In fact, according to the results of a survey conducted by the Manufacturing Institute, Deloitte and APICS, over the last five years, the STEP Ahead award winners have impacted more than 300,000 individuals – from peers in the industry to school age children. These women serve as industry ambassadors across the country. According to the survey, 88 percent of STEP Ahead honorees are actively engaged with individuals to raise the visibility of the industry; 92 percent are involved in efforts to support the development of women; and 70 percent are engaged with the K-12 education system to encourage young people to develop an interest in STEM (Science, Technology, Engineering and Math).
The STEP Ahead winners are an ambitious group—almost half (42 percent) of the survey respondents aspire to reach the C-Suite. In addition, 75 percent believe the program has increased the visibility of opportunities for women.
Future Outlook
The value that women bring to the workplace cannot be understated. Studies have shown that diverse boards and teams interact more effectively and productively, which has been demonstrated to lead to higher profits and ROI. For example, as of September 9, 2015, companies with strong female leadership in the MSCI World Index—a stock market index of 1,652 world stocks—enjoyed both higher returns (average annual ROE of 10.1 percent versus 7.4 percent) and superior average valuation (price to-book ratio of 1.76 versus 1.56) compared to companies without strong female leadership.
Women possess a balanced skillset and different approach to solving problems and challenges. The STEP Ahead program has also shown that women are equally as results-driven as men. Women are nurturers by nature, working to create a sustainable impact that translates into business results. The future of the industry is clearly dependent on attracting more women to the field.
To remain successful and competitive, manufacturing companies need a different approach to recruiting, retaining, and advancing women in the workplace. Programs like formal and informal mentorships, flexible work practices and improving the visibility of key leaders and other women serving as role models can help manufacturers attract and retain women.
Leading companies must become actively involved in addressing the root of the gender gap in manufacturing. Many young girls make career decisions early on, with some studies showing that too many lose interest in the STEM disciplines as early as sixth grade. This is because there is a lack of knowledge about STEM careers and what they entail. Science-based companies should actively engage in efforts to "influence the influencers," by educating teachers, parents and guidance counselors about STEM careers.
For example, BASF is a strong advocate for advancing women in manufacturing through industry partnerships as well as Science Education programs geared towards students who will be the thinkers, innovators and leaders of the future in chemistry, engineering and business. The goal of the STEP Ahead program is to tell the stories of women who are achieving success in their fields, so that girls will be inspired to learn more and eventually become the next manufacturing leaders.
The evolution and sustainability of manufacturing relies on the deliberate and intentional increase of female leaders, who bring balanced skillsets and offer different approaches to solving problems and challenges. STEP Ahead encourages women to become an impactful voice for the next generation of talent, and act as ambassadors and mentors to the future women in the sector.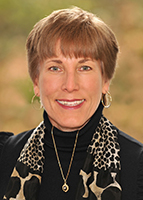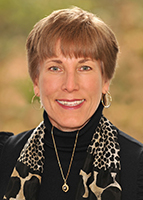 Heidi Alderman Senior Vice President, BASF Intermediates Division, NA
An executive with 30+ years of experience in the chemical industry, Ms. Alderman joined BASF in February 2003 as a Business Director, Functional Polymers, where she was accountable for the Dispersions and Paper Chemicals business in Charlotte, NC. In January 2008 Heidi became BASF's Senior Vice President of Procurement in North America and then in March 2011 became Senior Vice President of BASF's NA Petrochemicals business, based in Houston. In August 2016 Ms. Alderman was named Senior Vice President of BASF's NA Intermediates business, based in Florham Park, NJ. A graduate of Stevens Institute of Technology in Hoboken, NJ, with a Bachelor's degree in chemical engineering, Ms. Alderman began her career in 1981 as a process engineer at Rohm and Haas in Philadelphia, PA and held various positions of increasing responsibility in their emulsion polymer business. During her tenure at Rohm and Haas, she earned a Master's of Science degree in Chemical engineering from Drexel University and soon thereafter completed the Wharton Management Program at the Wharton School of Business. In 1995, she joined Air Products and Chemicals in Allentown, PA as a Global Purchasing Manager and also held a position as Business Manager, Architectural Coatings. Ms. Alderman is currently the nationwide Chair of the National Association of Manufacturer's Step Ahead program, the Chair of the University of Houston's Engineering Board, and is a member of the national Women Corporate Director's organization. She is married and resides in the Houston area.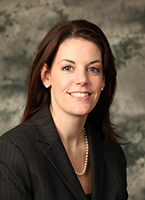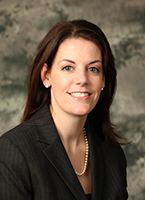 Carolyn Lee Executive Director, The Manufacturing Institute
Carolyn Lee is Executive Director of The Manufacturing Institute, the non-profit affiliate of the National Association of Manufacturers (NAM), the nation's largest industrial trade association. In this role, Lee leads the Institute's workforce efforts to close the skills gap, and inspire all Americans, including the next generation and a focus on women, to enter America's manufacturing workforce. Prior to joining the Institute, Lee was Senior Director of Tax Policy at the NAM beginning in 2011, where she was responsible for portions of the NAM's tax portfolio including pass-through taxes, energy taxes and capital cost recovery. Lee served as the Director of Legislative and Government Affairs at the Telecommunications Industry Association, Manager of State and Federal Government Affairs for 3M Company and in various positions on Capitol Hill including as Legislative Director for former U.S. Senator Olympia Snowe (R-ME), and as a senior legislative staff member for former U.S. Rep. Sue Kelly (R-NY). Carolyn is a graduate of Gettysburg College in Gettysburg, Pennsylvania graduating with a B.A. in Political Science and lives in Northern Virginia with her husband and three children.