By Gary Hanifan, Managing Director, Accenture Strategy, Operations Strategy
Companies are faced with increasing demands from customers for highly customized products and services delivered at unprecedented speed. As a result, flexibility is now just as critical as efficiency – and digital is the key to unlocking that flexibility.
While Accenture Strategy research finds that 85 percent of organizations have introduced the digital technologies that help enable supply-chain flexibility, or plan to do so within a year, most companies still haven't realized the full potential of these technologies.
Only one small group – we call them "digital trendsetters" – is breaking away from the pack. Top performers in both profitability and revenue growth, these trendsetters are responding to digital disruption differently than the rest, i.e. the "digital followers". Digital trendsetters have figured out how to best utilize all the enabling technologies that will be even more significant this year than ever before – from analytics, mobility and the cloud to artificial intelligence and the Industrial Internet of Things. Those digital capabilities, coupled with their strategic focus and open collaboration with outsiders, has given the trendsetters a significant leg up in today's on-demand economy.
Here are four ways trendsetters are doing things differently – and what the rest of the crowd should strive to do in 2017:
1) Look beyond the supply chain…to the enterprise.
In the recent past, it might have been enough to take a transactional approach to supply chains, focusing on providing an improved shopping and purchasing process, and faster fulfillment. While those elements are still necessary, trendsetters take it a step further by adopting a more strategic view, and using digital to own the customer experience, end-to-end, across the ecosystem. Trendsetters look to digital to not just enhance existing business models, but also develop new ones. They're strengthening their on-going customer relationship with regular updates about products and services, online self-service, support and feedback. And by taking this strategic approach, trendsetters drive value for the enterprise as a whole.
Although 63 percent of trendsetters expect digital technologies to drive revenues, they haven't abandoned traditional process and operational efficiencies. While cost reduction and on-time delivery remain important key performance indicators, trendsetters have transcended these measures to include cost-to-serve, customer satisfaction and market share—and are significantly outperforming digital followers on these measures as well.
2) Create hyper-tailored customer experiences
Today's digital customers want unique experiences delivered on demand and at record speed. Trendsetters strive to meet that demand by creating an experience that's highly individualized and customizable. Take for example, Schneider Electric, a global energy management company, that has leveraged digital to identify 10 different customer segments based on need and operates four different supply chain models for a hyper-tailored customer experience.
In order to offer buy anywhere, collect anywhere, return anywhere products and services that today's customers demand, trendsetters leverage the full spectrum of digital technologies to create hyper-flexible channels. Trendsetters know that analytics, mobility and Cloud – the digital technologies most highly favored by digital followers – are imperative. But they also take digital further, investing significantly more than followers in the higher-order digital technologies that facilitate hyper-flexibility. Almost three times as many trendsetters as followers invest in Artificial Intelligence, for example. And nearly twice as many trendsetters invest in the Industrial Internet of Things (IIoT) and intelligent products. In fact, trendsetters outspend followers on digital 8:1 overall.
3) Collaborate beyond your four walls
Digital trendsetters are leveraging their digital investments to build new levels of collaboration. Fully two-thirds of trendsetters have made it a priority to create a flexible ecosystem where everyone has access to the right information to work together collaboratively toward a common goal. Unlike followers, whose focus remains on enabling collaboration among internal functions, trendsetters' ecosystems encompass all stakeholders, including start-ups, in a broad, fluid and proactively managed network. Take for example, an automotive company that incubates internal start-up groups to provide a means of rapidly developing and testing novel business opportunities in the mobility segment. In this setting, ideas can come from in-house "intrapreneurs" or outside sources, including a network of start-ups.
4) Prepare for inevitable cyber attacks
In the cyber realm, a business is only as strong as the weakest link. Cyber attackers are lurking in the shadows of the supply chain, attacking weaker links to get to their ultimate goal. Accenture Strategy research found that more than 60 percent of cyberattacks originate from entities that are part of the extended supply chain, or by external parties exploiting security vulnerabilities within the supply chain. The more customized a product or solution is, the more customer-specific information hackers stand to gain for identity theft and other purposes.
Trendsetters recognize these risks and have leveraged digital to enable safe, swift and easy access to information for their partners. One global aircraft maker is using a cloud-based platform to track and manage supplier risks. The platform has enabled the company to secure the operational performance of a multi-tier network of suppliers challenged to keep pace as new aircraft production ramps up.
Above all, trendsetters follow a predictable pattern. They pinpoint the capabilities they need next, take action to implement them in a meaningful way, and capture the benefits. By doing just that, they're ensuring their supply chains have the flexibility to survive in today's on-demand economy, and adapt to what the future holds.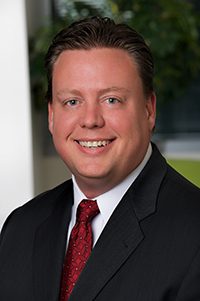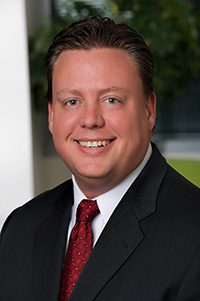 Gary Hanifan
Managing Director – Accenture Strategy, Operations Strategy
Gary helps organizations achieve high performance and profitable growth by designing and implementing post-merger integration and transformation programs. He specializes in helping clients bring sustainable practices to their supply chains. Over the years, Gary has assisted some of the world's largest companies in the Banking, Chemicals, Consumer Goods and Services, and Natural Resources industries, among others. He is based in Seattle.
This document makes reference to marks owned by third parties. All such third-party marks are the property of their respective owners. No sponsorship, endorsement or approval of this content by the owners of such marks is intended, expressed or implied.