An influx of technology continues to bombard the manufacturing industry. All the while customers are increasingly looking for a more personalized buyer experience. Sifting through which advancements will deliver the largest ROI, ease customer demands and boost business productivity can be a challenging goal to attain for decision makers. With 5% of manufacturing executives currently not satisfied with their digital strategies, what does that say about our understanding of technology and digital strategies for 2019?
Here are solutions you should be taking a closer look at that can make a big mark on your company's digital transformation plans:
Satisfying Order Fulfillment
E-commerce is becoming an ever-important integrated business solution. The B2B e-commerce industry expected to reach $1.2 trillion by 2021. This jaw dropping statistic means that businesses can no longer deny the power of e-marketplaces in manufacturing, and manufacturers need to consider extensive and thorough adjustments in order to gain a significant competitive advantage in 2019.
Prior to implementing digital solutions in current business systems, companies must first evaluate both customer and business needs. We've witnessed an exponential growth of e-commerce giants, such as Amazon Business, who have become the talk of the industry due to what is now known as the Amazon Effect. Businesses should avoid getting lost amidst the hype of big name brands and alluring technologies by focusing on implementing e-commerce solutions that best suit their needs and future operating systems.
With more customers demanding personalized services and a smoother buying experience, adopting a B2C model for order fulfillment can be the simple answer to many questions and challenges facing the industry in 2019. Focusing on a customer-centric service model from both the customer service team and from an order automation perspective may just be the key to business success. Automation can streamline the order process while enabling customized service offerings.
Analytics for Insightful Decisions
This year, we will see more top management focusing on the added value of business analytics and the digitization of old data. In 2018 more than 90% of the world's data was produced, but how effectively was it used by manufacturers?
In fact, only 1% of data is being effectively used by businesses. Many are failing to take advantage of new data processing technologies which have allowed forward-thinking businesses to examine new data and turn it into actionable insights. Let's take sales order automation as an example. Companies can now implement sales order automation software to ease and digitize incoming sales and purchase orders. In doing so, they can gather in-depth insights such as incoming order volumes and peak customer purchase times. How do we make the most of this information?
A primary benefit is an improved order to cash cycle. By utilizing analytics and predictive analysis, businesses can manage, monitor and predict customer order preferences and overall order cycles. The information derived from digital solutions can enable decision makers to adjust existing practices to better serve their customers and employees alike, by offering a more sophisticated and complete buyer experience.
Interconnectivity Across the Supply Chain
The term IoT, or Internet of Things, has been one of the most commonly used terms in digital transformation throughout 2018. Just as we have seen the widespread implementation of wireless connectivity devices in homes across consumer markets, the dominance of IoT in manufacturing will take on new heights in 2019 and is expected to double by 2020.
Manufacturing offers the ideal platform for this interconnected cross-platform integration. The concept of smart manufacturing has the potential to change the industry as we know it by altering how we monitor, operate and predict processes in real time. This provides businesses with improved visibility across each step of the supply chain, from incoming orders, to production, to inventory management and even to back-end administration. Ultimately, this offers decision makers access to previously unavailable data and insights in order to make informed business decisions.
As the manufacturing industry in the U.S. is anticipated to grow by 5.7% in 2019, it is critical for manufacturers to understand the importance of digital transformation and its impact across the supply chain. With added pressures from customers, decision makers need to effectively evaluate all potential solutions in order to make educated and logical digital transformations. In an industry that has faced many challenges in recent months from growth, labor shortages and technological shifts, developing insightful and strategic digital tactics will ensure business growth and competitive advantage through the year ahead.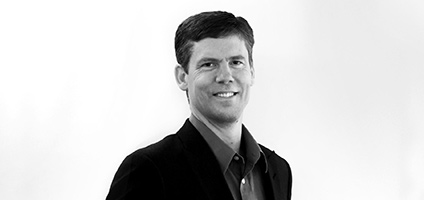 Earl van As is Vice President of Marketing & Product Management of ecmarket, a cloud solutions developer of the patent-pending Conexiom sales order and invoice automation solution. Conexiom allows manufacturers and distributors to focus on serving customers and managing supplier relationships instead of entering data. He may be contacted at evanas@conexiom.com. For more information, visit conexiom.com.