June 10, 2019
By Mark Kozeal, Director of Product Management, Bloomberg Environment
Although we can't predict all that the Occupational Safety and Health Administration (OSHA) will legislate, the agency is entering its third year without a fully confirmed administrator, so major regulatory changes are unlikely this year. Even without a confirmed administrator, however, inspections have remained steady, with 32,000 completed in 2018.
The second half of 2019 could bring a flurry of decisions stemming from litigation on changing regulations, offering clarity to organizations as they plan their compliance strategies. Regulatory activity could also increase if the administration successfully appoints an administrator and fills key regional positions and the logjam created by the government shutdown continues to ease. In addition, executives can expect to see growing use of technology in enforcement, such as the use of drones for on-site inspections.
As always, it's important to stay current on regulatory issues to minimize organizational risk while protecting workers. To help your organization remain in compliance, here are four key health and safety areas to monitor.
1. Changing OSHA regulations
Although major changes aren't likely, organizations still have a slew of OSHA regulations to watch this year. Businesses will likely see more outcomes on the Obama-era 300 and 301 illness and injury reporting rules, which increased recordkeeping requirements for workplace-related injuries but were rolled back during the current administration. Three current lawsuits could reinstate the original regulations. 2019 will also bring the return of three federal advisory committees – construction, maritime and national – which will advise the government on workplace health and safety and must include employer, labor and safety representatives.
Other regulations on the horizon include new Table 1 restrictions governing workers' exposure to silica, as well as new protections and restrictions regarding occupational heat stress, workplace violence and worker exposure to beryllium. Pending rules include updates to the national consensus standard for powered industrial truck safety, revisions to the lockout/tagout standard for controlling hazardous energy, and approval of the Standards Improvement Project 4, involving 18 changes to OSHA recordkeeping, general industry, maritime and construction standards.
2. Occupational safety trends
One of the biggest occupational safety trends to track this year is the future of the general duty clause, as regulators and businesses continue to debate what constitutes acceptable use when no specific standards exist for workplace hazards. A recent case involving Integra Health Management could set the tone moving forward by defining how far the clause can go in enforcement following workplace incidents.
Following an unprecedented $1.6 million award against Solus Industrial Innovations, businesses could also see permanent legislation allowing employees to sue a company if they believe they suffered injury because of unsafe workplace conditions. Finally, mining businesses have several cases to keep an eye on this year, including American Coal and Marshall County Coal, which could bring clarity to relatively undefined inspection rules across the mining industry.
3. Uncertainty at the Chemical Safety Board (CSB)
As the smallest board in the federal government, the CSB's leadership remains uncertain as many Obama-era board members reach the end of their five-year terms. Amid this uncertainty, however, the CSB still has nine open investigations, including Enterprise Product Partners (Mississippi), whose outcomes could reshape chemical policy.
Following a court ruling, the CSB has a year to release new reporting rules for accidental chemical releases, a regulatory move that environmental groups will be watching closely. The board is also working to standardize procedures for issuing safety regulations, including clarity surrounding on-site worker incidents.
4. National Institute for Occupational Safety & Health (NIOSH) outlook
Working in partnership with the Centers for Disease Control and Prevention (CDC), NIOSH researchers are focused on total worker health and gaining new insight into key worker safety issues. Current initiatives include the Coal Workers' Health Surveillance Program, which studies respiratory diseases related to coal dust exposure and provides health screenings to monitor coal miner health. NIOSH has also launched a study of opioid use in the workplace, and is conducting field investigations to recommend ways to help companies handle the challenges of worker opioid addiction.
Be on the safe side
A lot could happen in the remainder of 2019, so it's critical to stay on top of changing regulations to make sure you're in compliance at all times. To keep up, curated news feeds and tracking tools can help you manage the massive patchwork of state and federal legislation by filtering out what's relevant for your operations. You may also want to have a partner who specializes in compliance issues provide guidance on how to implement regulations within your own organization. When it's all said and done, the goal is not only to keep your employees safe and healthy day to day, but to keep them on the job year after year.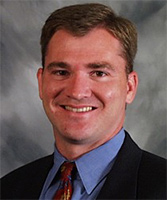 Mark Kozeal is the Director of Product Management for Bloomberg Environment, a leading source of legal, regulatory, and business information for professionals. Prior to coming to Bloomberg Environment, Mark was a Senior Information Specialist for the National Clearinghouse on Alcohol and Drug Abuse Information (NCADI), and was a Legislative Correspondent for the United States Representative from the Indiana First Congressional District, Peter Visclosky. Mark holds a Bachelor of Arts in Psychology from St Meinrad College, in St Meinrad Indiana. Mark also serves as the Music Director for St Ambrose Parish in Cheverly, Maryland. Contact: MKozeal@bloombergenvironment.com.