Enabling secure, reliable, and cost-effective mobility solutions to support today and tomorrow's wireless needs.
By Alan Ewing, Executive Director, CBRS Alliance
IoT-enabled devices open the door for industries to re-define data-heavy use cases, like predictive maintenance in manufacturing and supply chain. In fact, the worldwide technology spending on IoT will reach $1.2T in 2022, according to IDC. Many industrial organizations are exploring IoT solutions to drive productivity, automation, and cost savings. Yet, there are critical connectivity challenges that must be addressed before organizations can experience the next phase of digital transformation. Specifically, traditional wireless networks are not capable of handling the requirements of high performance, low-latency IoT deployments, and manufacturers struggle to deploy effective mobility solutions.
Managing the connectivity of thousands of sensors and devices poses a critical challenge that threatens the adoption of IoT deployments, as IoT devices depend on high performance network speeds, capacity, communication latency, and reliability. Existing wireless offerings, including Wi-Fi, are easy to install and inexpensive to deploy, yet lack dependability for mission-critical projects. For example, IoT-enabled port operations use automatic cranes and transport equipment that require superior connectivity for safety (like video/audio sensors) as well as employee access. Wi-Fi networks don't meet the demanding reliability requirements for the automation of heavy equipment and handling safety control, and as a result, industrial organizations continue to grapple with interference issues between neighboring networks and devices.
In summary, industrial organizations are struggling to deploy IoT solutions effectively – what's next?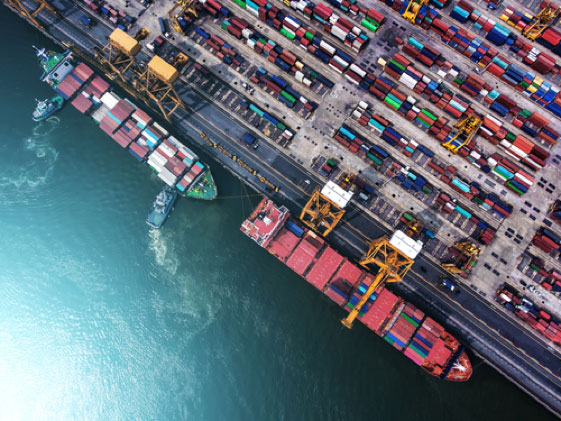 How OnGo Solutions Help Manufacturers
In late 2019, over 150 mobility leaders came together to launch OnGo, powered by newly-available wireless spectrum in the 3.5 GHz Citizens Broadband Radio Service (CBRS) band. Utilizing an innovative shared spectrum model, OnGo technology enables carriers, managed service providers (MSP), fixed wireless operators, enterprises, and industrial players to access 150 MHz of underutilized spectrum while protecting existing users by taking advantage of advanced allocation and coordination techniques. Using OnGo to privately deploy LTE connectivity for IoT use cases is attractive for industrial organizations because governing standards allow for this advanced LTE technology to be used without the need to strike agreements with licensed mobile operators. This means that manufacturers can deploy more reliable IoT projects at much lower costs.
In 2020, as OnGo-powered solutions move from proof-of-concept projects to full commercial deployments, we will see OnGo drive an increasing number of effective industrial IoT deployments. There are many use cases for private LTE networks empowered by OnGo, ranging from outdoor operations, such as mining, utilities, and transportation, to indoor operations, like healthcare and hospitality. LTE over OnGo can both support new applications and improve existing data services.
For example, using data gathered from a wide variety of sources, oil and gas organizations use IoT-devices to drive increased operational efficiency. Improving in-field connectivity can be difficult due to the complex array of systems used to complete a wide variety of tasks. With OnGo, oil and gas operations can deploy cost-effective, secure LTE networks. These modernized systems allow organizations to work smarter and reduce operational expenses.
As a second example, increasing container traffic is overwhelming port operators, ultimately congesting distribution and straining asset health. Whereas the reliability of Wi-Fi is not high enough for automation of heavy equipment, the availability of OnGo makes it possible to create affordable, reliable LTE networks for port automation. OnGo also eliminates network interference challenges as it utilizes a section of exclusive cloud-managed wireless spectrum.
2020: The Year of OnGo
The total installed base of IoT devices will reach 75.44 billion worldwide by 2025. Furthermore, Harbor Research estimates the global opportunity for LTE in industrial and business-critical environments will be significant, with an addressable market expected to exceed 750 million device shipments by 2023. OnGo delivers secure, high-quality IoT connections via highly reliable and cost-effective private LTE Networks that access and utilize the CBRS band.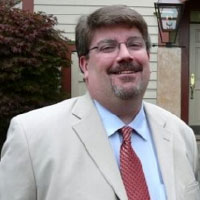 Alan Ewing is the executive director of the CBRS Alliance, an industry consortium of more than 100 wireless and telecom organizations who believe that LTE-based solutions in the 3.5 GHz band, utilizing shared spectrum, can enable both in-building and outdoor coverage and capacity expansion at a massive scale. Alan has more than 25 years' experience working in telecom and technology standardization, with more than 15 years of that time at Nokia. He has extensive experience in working with different industry associations and standards-development organizations, including the Bluetooth SIG, the Wi-Fi Alliance, the NFC Forum, ETSI, CTIA and may others. He is a graduate of the University of Tennessee.