2020 and the pandemic tested supply chain-oriented companies. Below are some predictions from the team at Cleo to watch out for in 2021.
by Tushar Patel, CMO of Cleo
Supply chain-oriented companies were truly tried and tested throughout 2020. Manufacturers, wholesalers, logistics companies, and retailers sent their workforces home due to the COVID-19 pandemic, which also shut down key manufacturing and trading regions across the globe. Despite these significant obstacles, the supply chain industry has made significant advancements and innovations to enable them to continue to do business throughout 2020, and which will influence the trends in 2021.
Below are several predictions from the leadership team at Cleo, a company that provides ecosystem integration software to improve supply chain processes, surrounding last mile delivery, the use of artificial intelligence (AI), the infrastructure of e-commerce giants like Amazon, and more.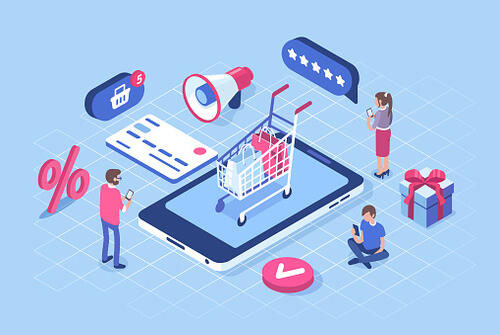 Last mile delivery will be a critical focus in 2021 in order for companies to remain competitive
The pandemic caused a massive influx in online buying behavior, with e-commerce spending coming in at $77 billion higher than expected from March-June of 2020. This served as a catalyst for the digital transformation of the modern supply chain and a critical need for full visibility into the flow of goods from order to fulfillment – most importantly, during the last mile. With online purchase and return rates higher than ever, companies will seek solutions that enable end-to-end visibility to manage the flow or products to and from customers, allowing them to deliver to customers on time and facilitate returns with ease. This level of control over the last mile will be a make or break for companies trying to remain competitive in a post-pandemic economy. – Mahesh Rajasekharan, CEO, Cleo
Supply chain-oriented businesses will embrace cloud-based integration before they embrace AI or ML
The potential for AI to improve supply chain processes has been an area of focus for companies for at least 5 years, but after the disruptions caused by COVID-19, many supply chain analysts and enterprises have turned their attention to AI as a possible solution to their woes. 67% of enterprises invested in some technology solution to help them weather the pandemic, and 60% of industrial enterprises are looking to AI specifically. However, AI models are fueled by data. The accuracy, scope, and capabilities of an AI model depend entirely on the training data behind it. However, that data must be organized and labeled in a machine-readable format before an AI program can digest it. Before they embrace AI, enterprises must leverage modern integration technology to automatically compile data from interactions with their ecosystem of suppliers, partners, traders and customers in a format that is structured to fuel AI models. – John Thielens, CTO, Cleo
Big-Box grocers get a bodega-style facelift
Throughout the initial months of the COVID-19 crisis, the food supply chain was subject to surge demands as shoppers stockpiled goods and started eating at home a lot more. Major grocery stores struggled to keep shelves and bins full due to pressures on established food supply chains with large farming and livestock operations. As a result, many grocers shifted sourcing channels several times throughout the spring – often looking to locally sourced alternatives as a way to close pandemic-induced inventory shortfalls. The big players such as Kroger, Walmart, Albertsons, HEB, Tom Thumb, and others got creative by getting local. Smaller, local food suppliers provided viable ways to boost the large-scale needs of their food supply chains. The result is a bodega-style facelift for national and regional grocery chains. Get ready to see an acceleration of local sourcing to meeting freshness demand farm-to-table and staying in front of surge shopping. – Vidya Chadaga, Vice President of Products, Cleo
The increased shift to direct-to-consumer models will force wholesalers to seek alternative avenues of revenue
Manufacturers are embracing the direct-to-consumer (D2C) model, bypassing the traditional wholesale distribution model. Just recently, Nike announced it will reduce the number of distribution partners from 30,000 to just 40 as part of its new D2C strategy. Unfortunately, wholesalers lag in digital adoption, and B2B purchasers are expecting omnichannel experiences (website, mobile, in-store, etc.), easy access to product information, online ordering, order tracking, and inventory management. Distributors will begin to invest in digital strategies that accelerate sales growth, expand customer reach, and improve customer retention. – Mahesh Rajasekharan, CEO, Cleo
Warehouses will transform into distribution centers, brick & mortar stores into fulfillment centers to meet customer expectations
Amazon dominates the e-commerce arena but has made efforts to build a brick-and-mortar presence in the past few years through physical stores and its acquisition of Whole Foods. Why? As convenient as two-day deliveries are, same-day purchase of some items (such as groceries, or workplace equipment) is a priority in consumers deciding where to shop. Urgency matters. While in-warehouse or in-store pickup would negate shipping costs for Amazon if the ordered product is already there, retail competitors like Target, Best Buy or Walmart will counter by adding their own fulfillment services at current store locations.
So, if an urgently needed item is not available for pickup (which will be the case 85% of the time), they can deliver it as quick as they can obtain the item, furthering the so-called "last mile" of the customer experience by achieving same-day closure one way or another. Now, consider all this in terms of the returns process and reverse logistics. Today, Amazon leverages its relationship with Kohl's for in person returns. Imagine expanding that to Amazon warehouses and Whole Food Stores? The returns process will become so streamlined that inventory is instantly updated creating the possibility that the square peg you incorrectly ordered for a round hole, can easily be returned, AND instantly sold the same day to your neighbor! – Frank Kenney, Director of Market Strategy, Cleo
The logistics industry will modernize to keep up with new demand driven by the recent e-commerce boom
As e-commerce expands to epic proportions, companies will look to integrated 3PL services to keep pace with demand. For these logistics providers to remain a viable and agile source for distribution, they'll need to leverage their customers' entire network by providing supply chain visibility, warehousing and distribution, rail services, and final mile delivery to ensure an unparalleled customer experience. Logistics companies will achieve this by embracing automation by utilizing API and EDI integrations to remain a reliable stakeholder along the supply chain. – Mahesh Rajasekharan, CEO, Cleo
2021 and Beyond
While 2020 has been a crucible of digital transformation for supply chain companies around the world, the advancements and innovations required to keep supply chains from breaking this year will drive future growth and the adoption of new and exciting technology solutions. The supply chain industry has uniformly recognized that complete digital transformation is now a necessity, not merely a luxury or an optional competitive advantage, and its inevitable that enterprise-wide digital transformation will be a major priority in 2021. We're excited to see how that unfolds, and to be there every step of the way alongside the supply chain companies that keep our world in business.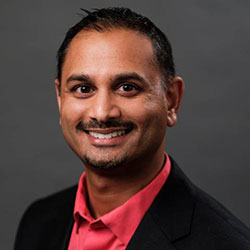 Tushar Patel leads global marketing for Cleo, and holds responsibility for the company's corporate and customer marketing, demand generation, communications and media, events, and analyst relations initiatives.
Tushar brings more than 20 years of software marketing experience and leadership to the company. Prior to joining Cleo, he was CMO with Kibo Software, and held leadership positions with Innotas Corporation, Mocana Corp. and National Semiconductor. Tushar holds a B.S. in Electrical Engineering from Santa Clara University and an MBA from the HaaS School of Business at the University of California Berkeley.