Shippers will have to optimize freight procurement – a costly supply chain process – in the coming year.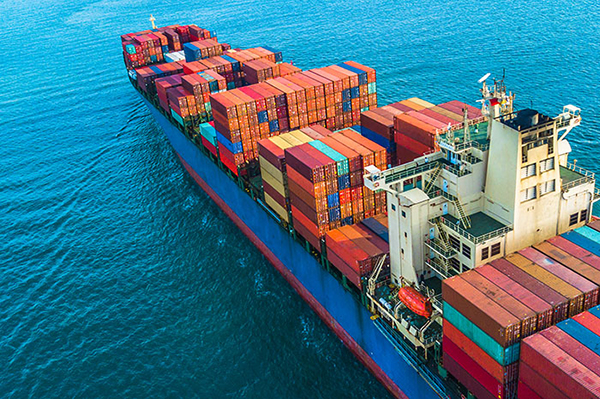 By Mike Nervick, CEO, Sleek Technologies
There are few – if any – shippers and carriers that will feel bad about leaving 2021 in the rearview mirror. From the ongoing pains of the COVID-19 pandemic to the historic Q4 supply chain gridlock, 2021 has been one of the most challenging years supply chains have faced yet – and a shipper's freight procurement process will continue to have a major impact on success.
As shippers continue to try to cope with the fluctuations and hurdles of doing business during these unprecedented times, making sure that every dollar is maximized to the fullest extent has become even more paramount. And freight procurement– being a costly supply chain process – is proving to be one of the trickiest areas for shippers to optimize.
With that in mind, below are three key freight procurement trends that shippers need to be aware of as we move into 2022.
Shippers Move Away from Brokers
The shipper-broker relationship has always been tenuous – at least on the shipper-side. Laden with hidden fees and transparency issues, for decades the broker market has been the only option available to secure alternate carriers for rejected loads. However, as time has gone on, and the COVID-19 era set in, shippers have bristled more and more at the lack of insights and higher costs associated with brokers, which made it difficult to balance truckload cost with service (OTD). In other words, shippers were struggling to manage transportation budgets and customer reputation. With that, expect shippers to begin moving away from the broker market and towards automation tools that help them gain better pricing and data as 2022 kicks in.
AI and Freight Procurement
AI is booming across virtually every category, which is why the market was worth in excess of $62 billion in 2020 and is set to experience a CAGR of 40.2 percent from 2021 to 2028. And as the logistics industry – which is notoriously slow moving in terms of technology – has seen other industries jump on the AI trend, more and more shippers are beginning to tap into AI as well. From finding the right carrier, to delivering real-time market insights to enabling more accurate forecasting, AI offers huge potential for shippers and carriers alike, and will likely be key in helping to boost freight procurement efficiency as supply chains look to unite in early 2022.
Data Grows in Importance
Beyond just implementing AI tools, expect attitudes towards data use to shift dramatically among shippers in 2022 as well. Data is the lifeblood of business today. Yet, for too long shippers have relied on outdated tools –like Excel and cost-plus– and/or market averages to make procurement decisions. This simply is not good enough to drive success today, especially when the market is so volatile. Moreover, with some shippers already jumping into the "data pool" those that are still reticent about adopting a more robust data infrastructure are increasingly more likely to be left behind. Therefore, expect shippers to place a higher-value on generating and synthesizing freight procurement data to make educated, real-time decisions grounded in facts not assumptions. For example, knowing how best to optimize a carrier network should not be difficult. New data trends will help shippers quickly realize which carriers to keep, add and drop.
2021 was definitely a tough year for shippers. However, it has also opened eyes in the industry about potential opportunities for innovation that exist moving forward. And if shippers are able to break with tradition and adopt new ways and methods, not only will they be able to better navigate 2022, but they can take a huge step towards building sustainable brands that can grow for years to come.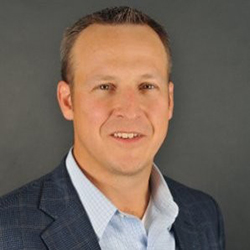 Michael Nervick is the CEO and founder of Sleek Technologies which is impacting the transportation industry by providing smart solutions that simplify logistics. He learned the business as a successful carrier sales rep at American Backhaulers (ABH), later acquired by C.H. Robinson. In 2003, Mike founded his own successful freight brokerage, Advantage Freight Network (AFN), growing it to over $170M. Mike then founded Sleek Fleet in 2017, which is now Sleek Technologies. As a broker insider, Mike saw first-hand how antiquated the freight procurement process was for manufacturers, retailers and distributors. www.sleek-technologies.com