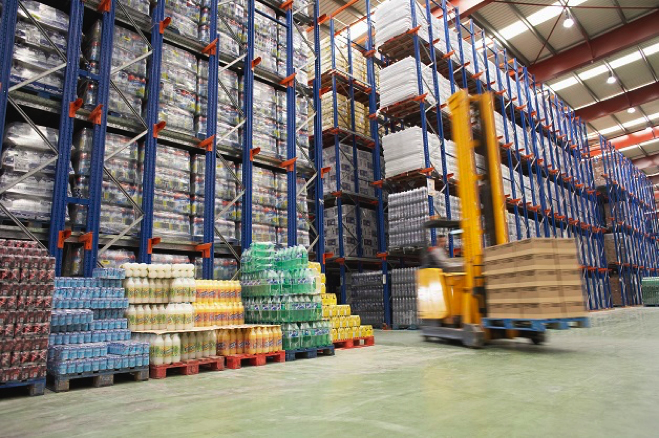 Businesses the world over are facing a tough challenge in the form of sustainability. What with sky-high prices of fuel, raw materials and other resources, businesses are striving to transform their operations to efficiently manage resources and reduce their environmental footprints. For businesses from the material handling segment it becomes more crucial to enhance their sustainability quotient given their nature of operations.
The good news is that your material handling business offers a plethora of opportunities to incorporate eco-friendly and sustainable practices so that you can move on to greener pastures – both environmentally and economically. Apart from the internal changes, you can also integrate environment-friendly concepts in your product design vertical. This will help your consumers accomplish their personal sustainability goals as well.
So let's take a look at 4 Fail-safe ways which if incorporated and followed religiously, can work wonders on the environmental footprint of your business and make it more sustainable.
1. Optimize Energy Usage
Start by conducting an energy audit. Based on the results of energy consumption you can plan your approach to reduce your energy usage. This approach should include both operational and behavioral changes. You can also incorporate smart energy management systems within the facility operations.
Your employees are your best partners. Encourage them to participate in the Company's sustainability goals for better outcomes. Specially-designed training workshops can be conducted to sensitize them towards efficient usage of energy. Once your team is equipped with knowledge, internal competitions can be held between departments to motivate them. Here are some of the examples which provide a fair idea about the type of practices that can be incorporated to promote energy efficiency in your business:Make the most of natural lighting as much as possible
[full_width padding="0 0 0 60px"]
Manage the storm water runoff so that it can be reused
Choose a landscaping option which is water-efficient
Employ LED lighting throughout the office area
Use motion sensor lighting controls so that the lights can be switched off when everybody vacates the office
Reduce, reuse and recycle resources such as paper and water wherever possible
Give priority to local sourcing
Promote the use of public transportation or car pooling among your employees
[/full_width]
2. Minimize Fuel Consumption
Reducing the fuel consumption of your equipment such as forklifts can make a considerable positive impact on your environmental bottom line. With the help of technology, material handling businesses today can easily ensure fuel efficiency and durability of machinery such as lift trucks.
3. Manage Waste Efficiently
Build a comprehensive and solid waste management approach. The foremost step of this approach should be segregating waste appropriately so that it can be treated accordingly. Waste which cannot be recycled or composted can be sent to the landfill. You can also incorporate procedures which periodically improve and upgrade process control and monitoring equipment for better identification and reduction of processing wastes.
Minimizing waste generation is also an essential part of efficient waste management. Towards this, you can optimize inventory management, reuse and reprocess materials and improvise product design as well as switch to greener packaging.
4. Choose Eco-friendly Material Handling Systems
Conveyor belt systems form an integral part of the material handling industry. The businesses in this industry can work with 4 factors to ensure that their systems are sustainable. These 4 factors include size, material, safety and maintenance.
[full_width padding="0 0 0 60px"]
Small conveyor systems may deliver the same performance as their larger counterparts while using less energy
The type and amount of material loaded on the conveyors also affects their performance and energy consumption, thus influencing its green benefits
Advanced features for operator safety and smooth operation are prerequisites for the equipment to be considered as green
Investing in timely and appropriate maintenance of the conveyor system ensures that it operates with minimal consumption of resources
[/full_width]
Facility owners can also consider some generic practices for their conveyor belt systems to ensure that their green quotient is never compromised. These practices comprise using sleep mode when the equipment is not in use, installing a hybrid system for merges with existing systems and internal transfers while using less energy, using direct or variable speed drives to minimize energy loss and upgrading conveyor motors as and when required to improve efficiency and boost your system's lifespan.
While sustainability regulations continue to impact business operations in more stringent ways, it becomes all the more important for businesses like material handling to minimize their environmental footprint – both environmentally and financially. The above listed techniques will surely help your material handling business achieve a green bottom line along with more profits.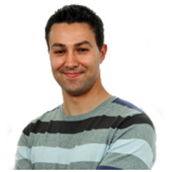 Author Bio
Erich Lawson is passionate about saving environment by effective recycling. He has written a wide array of articles on how modern recycling equipments can be used by industries to reduce monthly garbage bills and increase recycling revenue. You can learn more about environment savings techniques by visiting Northern California Compactors, Inc blog.