August 19, 2019
Precast concrete is increasingly becoming more popular as more planners, architects, and designers discover the plethora of benefits it provides. Safer, faster, and more affordable than traditional concrete, precast concrete helps you optimize your project's potential, while at the same time ensuring it is completed on time and delivers a fantastic architectural design.
One of the most versatile products in construction today, precast concrete is used in every facet of building construction from the installation of plumbing and other elements to enhancing the façade of any structure. And in addition to being robust and efficient, it is eye-catching as well.
What is precast concrete?
Precast concrete is a construction product that is prepared, cast in molds, and cured off-site. Typically produced in a highly controlled environment, precast concrete employs a much greater level of uniformity of production and quality control than conventional methods. After the customized element is manufactured, it is then transported to the construction site and lifted into place.
Among the array of advantages precast concrete delivers, a standout feature is its premium quality finish and design that can weather a range of extreme conditions. Plus, this very cost-effective construction solution offers unrivaled speed of construction and also beautifully enhances the aesthetic integrity of the structure.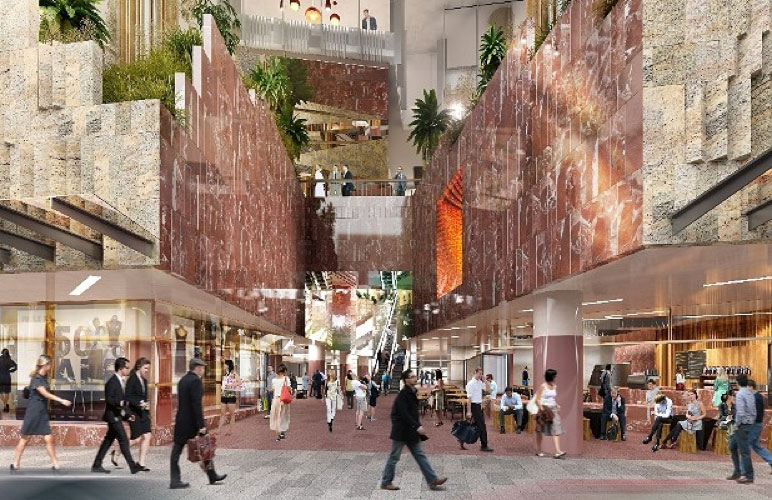 Precast panels
Well-known for its functionality, durability, and longevity, with the need for minimal repairs and maintenance during its life span, concrete is hard to beat. The precast option builds on these advantages and creates a design that is not only more robust but more visually pleasing as well, offering a greater aesthetic interest to architects and clients alike.
Precast wall panels can be highly customized to suit the requirements of a structure. From chamfers, reveals, and bullnoses to a plethora of form liners, precast concrete can be employed vertically and/or horizontally to add various visually pleasing flourishes to residential, commercial, and industrial buildings.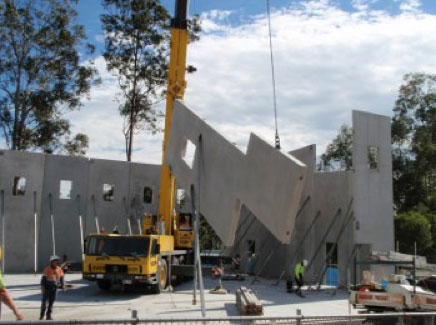 Precast walls
In addition to the main structure, precast products are also preferred choice when it comes to creating smaller wall sections. Regardless of your building size, when considering the best options for your project, the advantages of precast walls are unmatched.
Thanks to its high thermal mass that allows the material to absorb and retain temperatures at a more sustainable rate, precast walls are very energy-efficient. Plus, engineers, contractors, and architects utilize this option of cement every day due to the customizable design options. From solid and thin-shell walls to sandwich and lite options, this concrete helps design unique walls that boast various textures and are truly a class apart.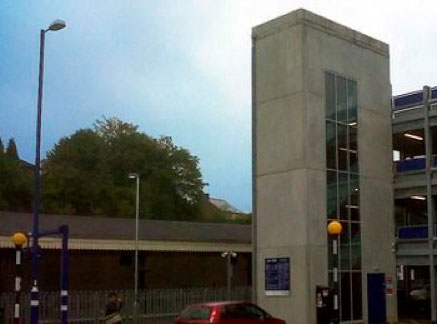 Precast lift shafts
Even when it comes to precast lift shafts, again, this building solution produces unparalleled results. Since the construction is finished off-site, it aids in a quick and easy installation that reduces labor costs. But it can be also be tailored to suit any project however big or small because it allows for a versatile, bespoke modular design.
Usually, precast lift shafts range from a minimum of 1500mm x 1500mm to a maximum of 2000mm x 3000mm thickness, and the standard wall thickness can range anywhere from 125mm to 140mm. While this cement lift shaft can be pre-assembled, it can also be fitted out with the requisite equipment as well. Plus, the lift shaft can be customized to bolster vertical loads from various other structural elements like slabs and beams.
Lids signage panels
Since precast concrete is one of the most versatile products in construction, it can also be used to design innovative lids signage panels. So, whether you require commercial or industrial signage panels, you can select from a host of different colors, forms, and textures. Built to last, precast signage panels deliver a resilient and unique design that stands out regardless of its setting.
Unquestionably, precast concrete ranks high in functionality, durability, and design. Besides all the advantages it delivers, it is a multifaceted material that can be employed across a myriad of projects. That is why this architectural option will be the perfect construction solution for your next project.
Brisbane Precast is Australia's leading precast concrete specialist servicing the entire Northern New South Wales and Queensland area. So, if you are on the lookout for premium quality precast products, get in touch with them today and leave your building design in the hands of the experts.
About the Author:
Lou Maticic a decorated civil engineer with over three decades of experience, providing aesthetically pleasing, structurally sound solutions across a range of residential, commercial and industrial projects. He currently works consulting for Brisbane Precast.