Some of the more in-depth tips to help you implement a management system.
The best way to improve any aspect of your business is to keep up with the current technologies. Whatever your organizational needs may be, it is always a good idea to implement a management system or maybe a couple of different techniques to enhance it.
Organize your inventory the right way and your small business can build up an inventory database, balance its sheet, and use its stock inventory and resources efficiently for all sales cycles. This will eventually lead to the better stocking of a particular product over time so you can meet demand. Let's explore some of the more in-depth tips to help you along the way.
1. Drones as a tool
Consider getting a good drone. You may think this is a strange idea, but the advancements in drone technologies have made this a safe and reliable way to easily read your RFID tags from dozens of feet in distance.
The current revolution in drone technologies like their flight time, ways of automatization, and price have made this an invaluable tool. By having your own tiny fleet of drones you will be able to optimize your inventory by tracking any order you have. This way you will reduce any errors that are inherited in a non-automated human-operated environment.
2. Use wearable scanning devices
If having drones flying in your warehouse is making you uneasy then consider using wearable computers. Not only will it make your warehouse employees more mobile, but will free them up to move quicker and more efficiently in a better-optimized space. Handheld tech just slows the entire process down and is pretty clunky. The cost of wearable scanners is considerably down and is on par with top brand handheld devices, however, their benefits are much higher.
3. Manage Inventory Levels
The main reason why there is such an emphasis on inventory level management is simple enough, keep your expenses down. With proper inventory management, you will maintain the most efficient level of stock which will give you more space and save money on handling costs. If you operate a small business then overstocking can cost you a lot of capital. Whether it's because your capital is invested in stock you are not selling or by its eventual deterioration.
On the other hand, not having enough stock your customers are ordering will certainly lead to a huge loss in potential sales. A lot of businesses that are selling on their Instagram page, Etsy shop or Shopify know the downfall of poor inventory optimization and how being understocked can affect your sales and customer relations. That's why you must maintain a good balance and keep exploring this topic.
4. Keep excellent accounting records
You have to keep and maintain current and up-to-date records of your inventory account. You must have all that data at hand, all the time, and it has to be accurate at all times so you can best control your inventory. There are two ways any business can keep its inventory records, by using either a perpetual or a periodic inventory system.
When your business uses a periodic inventory system your inventory buys will be charged on a separate purchase account. This effectively means you will only see the starting and the end balance on your sheet. In contrast, when your business uses a perpetual inventory system every separate purchase is taken directly into your inventory account. This way you can access the data in an easy way.
Conclusion
By implementing some simple features we can greatly improve our inventory management. For example, if we implement RFID (Radio-frequency identification) in our system we see an increased inventory accuracy from an average of 63% to 95%. As the expenses of running a warehouse rise, so at the same time, we have to find ways to be more efficient. Embrace new technology, optimize your current inventory systems, and see greater profits.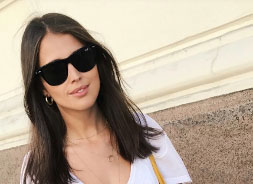 Angelina Harper
Angie is a content writer who loves exploring the latest tech trends, and digital marketing innovations. She could also be tagged as someone who enjoys absurd amounts of popcorns, cycling and movies with strong female characters. Contact: angelinaharper88@gmail.com