Commercial property managers can incorporate touchless access control measures to enhance their building's safety and security.
In 2020 the concept of remote work took off like a rocket into the unknown.
Mobile and home-based workers now make up 80% of the global workforce, totaling over 2.7 billion people worldwide. Does this mean the end of commercial office space? Not exactly, but it is the beginning of a new digital workplace where touchless technologies are increasingly becoming a top priority.
For commercial buildings, the new setup starts at the entrance. Yes, hand sanitizers, air filtration systems, and video conference centers are necessary, but access control will play an important role. Here are five access control insights for property managers to consider as they adjust to the new digital workplace.
1-Time to embrace cloud-based access control.
There is no doubt that the pandemic accelerated cloud adoption on a massive scale. In fact, worldwide end-user spending on public cloud services is currently projected to grow 18.4% in 2021 to a total of $304.9 billion. With regards to physical security, cloud computing is enabling commercial buildings to implement formidable access control in a cost-effective manner. The benefits of moving to cloud-based access control include:
Off-premise data center to strengthen business continuity and resilience.
Security applications can be managed by a professional security integrator.
Minimize IT infrastructure expenses.
2-Integrate touchless access control systems.
Post-pandemic, commercial buildings are increasingly incorporating touchless technologies to support their safety efforts. A recent report from Market Research Future stated that the global touchless sensing market will reach $18 billion by 2023. Touchless access control systems enable commercial buildings to maintain a strong security posture while reducing the contact points throughout the facility. Some of the most notable benefits of adopting touchless access control are:
Unlock doors without touching them. Touchless access control systems provide an easy and safe way to enter any building or office by simply using your face or your phone.
Enhance visitor check-in. Grant visitors touchless building access by providing a QR code in their email invite that they can use to enter your space.
Reduce the number of physical keys, keycards, and other legacy access control hardware.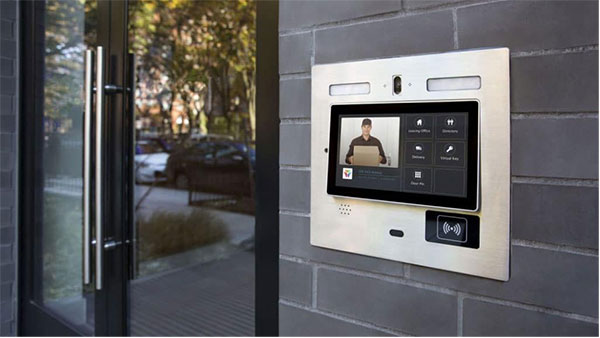 3-Video intercom systems are super helpful.
Workers returning back to the office will be very cautious about the surfaces they touch starting with the front door. Video intercom systems that provide reliable two-way audio and video options are vital for buildings that want to foster a touchless environment. In 2021, few commercial buildings will continue to screen visitors face to face, instead, they will opt for touchless solutions that address security as well as safety concerns. Video intercoms enhance a building's overall access control by enabling administrators to:
Screen and grant access while maintaining safety guidelines.
Control access to spaces beside the main lobby such as the parking lot.
Eliminate package theft while increasing tenant security awareness.
4-Mobile access control is the way to go.
Even before the pandemic, a survey by HID estimated that 54% of businesses have upgraded or will upgrade to a mobile access control system. Commercial buildings are quickly adopting mobile access control and for good reasons. Mobile access control enables commercial buildings to address a myriad of security challenges that traditional access control measures create such as the constant losing of badges, misplaced key fobs, and overall movement friction. In the new digital workplace, commercial buildings will continue switching over to mobile access control in order to:
Grant access at a distance without needing face-to-face communication.
Strengthen security by leveraging the usage of mobile devices.
Reduce cost by eliminating access badges and expensive printing.
5-Remote access is essential to business resiliency.
If 2020 taught security professionals as well as property managers anything it was the importance of being able to administer security systems remotely. Cloud-based systems enable administrators to operate security technology without having to be physically present. This includes video surveillance, access control, and HVAC systems. When it comes to access control, remote access is a force multiplier because it enables an administrator to:
Manage touchless technologies from anywhere with a secured internet connection.
Oversee multiple sites for a centralized location.
Update systems and make real-time adjustments.
Access Control requires support
Remote access, touchless technologies, and mobile solutions are great, but no system is full proof. Even if you are fortunate to have a robust cloud-based security system in place, you can still benefit from having professional support. The new digital workplace will require that commercial property managers adopt a proactive approach when it comes to integrating touchless solutions and enforcing safety guidelines.
Let's hope for a safe and healthy 2021.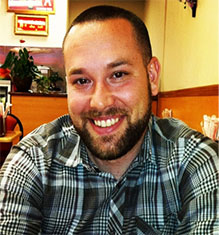 About the Author
Patrick Chown is the owner and president of Safe and Sound Security. With a commitment to exceptional service and nationwide coverage, Safe and Sound Security specializes in integrating Security Cameras, Access Control, Burglar Alarms, and Structured Cabling.
Contact Information:
Website: https://getsafeandsound.com/
Call: 1-888-333-4540