It is imperative to have Product Information Management (PIM) across your supply chain for optimizing logistics and reducing cost.
What makes a buyer select a particular product? What drives potential customers to become purchasers? More often than not, it is the information surrounding the product. From price to quality inputs to key ingredients to usage directions and even emotional messaging – everything impacts the buying decision. Product information in itself is enough to create a sense of requirement and fulfillment in your customers.
The sheer significance of product information means that accurate, consistent data needs to be permeated until it reaches the customer. This means product data must not lose its integrity or get contaminated in the flow from the supplier to manufacturer to distributor. And that is why it is imperative to have Product Information Management (PIM) across the supply chain for customer satisfaction.
Right Information Accessible to the Right People at the Right Time
Managing product information across the supply chain is not an easy task. This is primarily due to the stark number of stakeholders, entities, and departments it comprises of. For instance, a minor change in the product composition made in the early stages of manufacturing, if not reflected consistently, can lead to drastic confusion in later stages and even misguide the customer. While traditional methods of management like record keeping, spreadsheets, disparate platforms like CRM, ERP, SCM, etc. fail to address this communication gap as the product flows from one end to another, PIM presents itself as a boon.
A sound PIM strategy allows you to ensure timely access to the right information. It provides a centralized, consolidated 'single source of truth' for all stakeholders to access and edit data and be on the same page. With such enhanced visibility and consistent data flow throughout the supply chain, chances of error are reduced to a minimum.
However, PIM can yield maximum output only when integrated seamlessly into the business guided by disciplinary principles. Without supportive data models, segregation techniques, and specific management approaches, PIM cannot be implemented successfully. It is, therefore, necessary to keep in mind the five basic principles of strategizing PIM in your supply chain.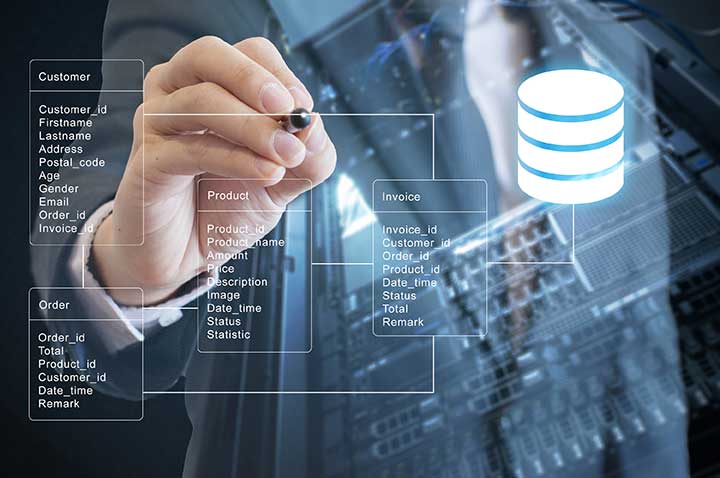 1. Compile Product Data Around Customer Needs
Understanding customer behavior and ensuring that the product data is in tandem with the same is the basic step to strategize PIM implementation. It can prove critical when a customer is interacting with the brand and going through product catalogs. For instance, when the product data is assorted based on customer behavior, preferences, and purchasing history, buying experience becomes more engaging and informative.
It is recommended to manage every aspect of each product data record, including hierarchy, structure, validations, versioning, and enriching master data with attributes, descriptions, translations, documentation, and other related data. A stout product data categorization would also help in search and filter, narrowing the categories for customers.
That is why supply chain professionals should be highly customer-centric in compiling the product data based on sales and profitability. Right from suppliers and vendors to manufacturers and distributors, all stakeholders should abide by it when giving their inputs. They must keep in mind to dissipate accurate and personalized information to customers wherever or whenever they interact with the product or brand.
2. Ensure Product Data Accuracy to Optimize Logistics
Logistics are highly dependent on product information as it helps segregate target audiences and customer groups. Once the segmentation of the customers is done based on diverse requirements, supply chain managers can prioritize deliveries and optimize logistics to serve different segments. This means making suitable provisions to swiftly distribute products that are labeled as urgent.
Accurate and up-to-date product information plays a critical role in optimizing logistics and providing better experiences to customers. It caters to the varying levels of priorities of different products and customers. The information on existing stock and products can ensure that the delivery deadlines are met without delays. Be it shipping a finished product or moving WIP goods and assets from manufacturing units to warehouses – the accuracy of product information is critical for operational efficiency.
3. Apply Classification Standards to Reduce Cost
When handling product data across a supply chain that covers multiple borders, one needs to be extra precautious. Every major and minor element of the product should remain compliant with the respective country's laws and regulatory guidelines. As a result, international businesses pertain to multiple policies that break down to departmental levels. In such a case, SCM needs to manage product data in universally accepted industry formats and standard classifications. A minor glitch in this preliminary process can drastically change product data alignment and lead to returns or delays, often raising logistic expenses.
Having PIM systems in place offers advanced data modeling and classification standards to manage any type of product data across geographic locations. Successful application of this capability can only be achieved when PIM is implemented with clearly defined data handling rules like import/export laws, metadata processing laws, and likewise. This would effectively improve supply chain efficiency, reduce operational cost, and guarantee long-term and updated accessibility of all data. This principle also ensures consistency and uniformity in the product data for supply chain efficiency.
4. Get a 360° View of Product Data to Conform With Global Regulatory Conditions
Supply chain today is not a constricted structure. It, most generally, is spread across multiple regions catering to audiences of different ethnicities and complimentary regulatory requirements. The product data, which comprises all the information about the product that a customer needs, must comply with all these guidelines, regulations, and local market laws. While adopting PIM for flexibility and trackability of assets is a good choice, it is not the complete solution. SCM managers should be well-versed with product information and have a holistic understanding of the entire content. Every data entry in the product information should comply with standards. Such a view and data management approach, coupled with PIM capabilities, can make a big difference in regulatory compliance.
5. Consolidate Product Data to Support Decision Making
Isolated information is sometimes as good as no information at all. If data cannot be accessed and communicated inter-disciplinarily, it cannot be analyzed or processed in more than one way. The criticality of data consolidation escalates even more for supply chains because the data used by suppliers and vendors or the SKU's used by distributors can sometimes be of huge advantage for other departments. A consolidated view of product data maps the relation of one data with another, allowing supply chain stakeholders to understand the relation between their cascaded inputs and outputs. It aligns and harmonizes decision models across channels. Supply chains can, therefore, derive great business insights by centralizing and consolidating product data.
To Sum It All Up
Product data is not only a critical competency for product manufacturers and digital commerce companies but supply chain managers as well. Efficient manipulation, assortment, and handling of product data can result in several supply chain benefits like reduced logistics, minimization of errors in information flow, and consistent and accurate information throughout. In the end, it results in customer satisfaction and enriched buying experience, which is desired by every business.
Make sure that your product data is not adulterated or miscommunicated as it passes from one unit to another by adopting these five principles of Product Information Management (PIM) in your supply chain.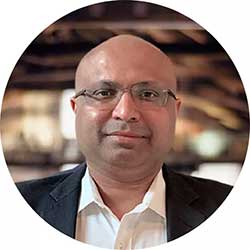 About the Author:
Shashin Shah is CEO of Pimcore Global Services, an open-source platform for product information management (PIM/MDM), digital asset management (DAM), content management system (CMS), and eCommerce. In his over 20 years of experience, both globally and in the US, he has managed large enterprise clients through strategizing, operating, consulting, and carrying out implementations worth USD 100M+ via global delivery models across several industries.