Machining is an essential process in manufacturing so here are some tips to consider to ensure quality machining.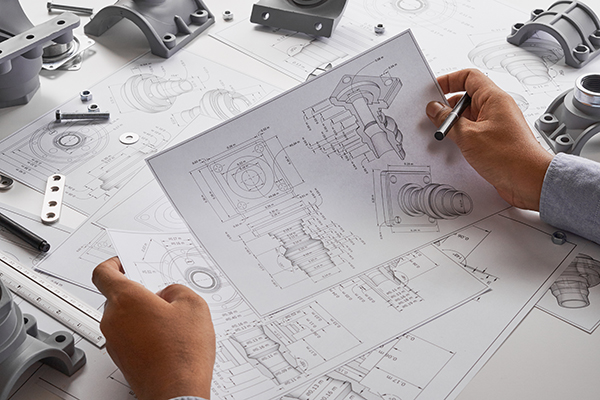 Machining is a booming industry. As the world becomes more advanced, new inventions require more detailed parts–be it plastic or metal. Precision is the most challenging part of machining, especially with tiny components and details to be done.
Thus, the availability of quality tools, like toggle clamps, calipers, gauges, and all other tools needed by a machinist is essential. However, the tools alone cannot guarantee quality work. There are other considerations to take in mind.
What Is Machining?
Machining is the process of using precision cutting tools to remove excess material from a solid object. It can be done in different ways, such as grinding or drilling with the primary goal of obtaining the desired shape. A machinist uses various tools and machining equipment to complete this process.
How To Ensure Quality Machining
Machining is an essential process in manufacturing, and it's crucial to get it right if you want your product to be of high quality.
Here are some tips you must consider to produce quality machining:
1. Invest On Advance Equipment
Nowadays, machining production has reached a certain level of sophistication. This level allows the manufacturer with more advanced equipment, such as Computer Numerical Control (CNC machining) machines and laser cutting or engraving machines. This allows product quality to improve compared to hand-operated production equipment.
Machining using this equipment requires less time, which means more labor productivity when producing large quantities. Investing in these types of machinery can also make your production faster without compromising the quality.
2. Read On The Drawing Carefully Before Working
Most of the time, the problem isn't with tools or the machines, but the machinist. It's essential that you know how to read the engineering drawing and understand all dimensions referenced on it before starting to work on a part. It's especially true when there are tolerances specified, like determining which side of an internal hole should be machined.
Other tips for machinists include:
Never start on a part without reading through the entire specifications sheet for that particular component.
Make notes, highlight, or mark up the drawings to understand what needs to be done.
Don't make assumptions; if the drawing is unclear, get clarification.
3. Ensure That Tools Are In Good Condition
It's vital to keep your tools in good condition before machining. Thus, tools shouldn't be too worn out and have sharp edges to produce accurate results. These types of tools avoid wastes of material or time, reduce the risk of injury to employees, and improve quality control processes.
To ensure this practice, you need to inspect them regularly and take the necessary steps to sharpen them. You also need to replace parts if needed. Keep in mind that even tiny issues on your tools can ruin your work's quality.
4. Establish Tight Tolerances
Establishing tight tolerances in all cutting and grinding operations allows you to produce a precise output. It's advisable to have a minimum plus and minus tolerance on each product's measurements, especially if you're working with tiny parts.
Sometimes, people rely too much on allowed tolerances that often lead to them not monitoring what they're doing. In the end, they realize that their parts aren't machined to the correct specifications anymore.
Therefore, you have to be very clear about what's needed so parts will fit together and function properly. You also need to keep track of your progress. If there are discrepancies between the blueprint specifications and reality, the machining will be flawed, hence the quality will be compromised.
5. Avoid Unnecessary Operations
If you're using a machine, be sure to avoid any unnecessary operations while it's running. If you want to make a quick change, such as changing a process's speed, stop the machine and do it. Not only can this help with machining quality, but it may lengthen the machines' life span, too.
You also want the machine to run smoothly. So, if you only need a relatively small part machined, it's best not to show up with an entire block of metal and expect the whole thing to be finished in one go. Machines and their tools limit how much they can process at once, so running them for too long or beyond their capacity can lead to more deficient quality work.
Final Words
Machining is an intricate process that requires precision. Understanding how to achieve quality machining can be difficult, but it's worth the effort if you want your product to look and function as intended.
Make sure that the drawing is accurate and understand what it means before beginning work. Also, ensure that all tools are in good condition. Establish tight tolerance and avoid unnecessary operations while the machine is running. Lastly, advanced equipment will help a lot to make the work efficient, so investing in one is indeed worth it in the long run.
Albert McFee is an industrial machining supervisor. He is well knowledgeable and skilled in various industrial processes. He shares his expertise through web article writing to help other industrial operators. During his free time, Albert spends it mostly outdoors. He loves mountain climbing and fishing.