New IIoT opportunities are on the horizon with 5G. Here's why manufacturing shouldn't ignore the impact 5G will have on operations.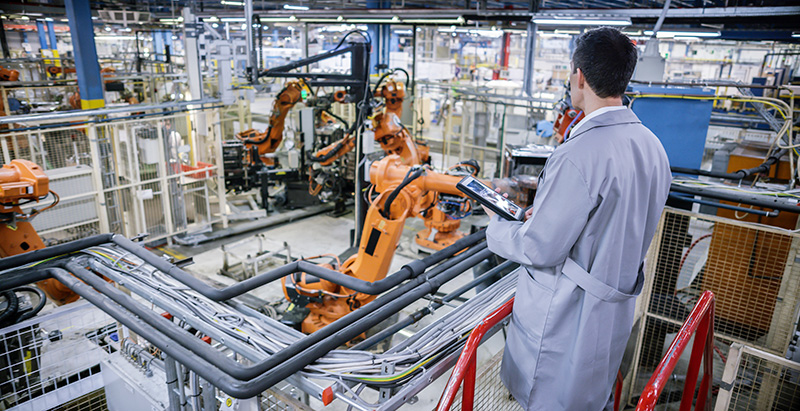 By Frank Antonysamy, Vice President & Global Markets Leader IoT at Cognizant
The Internet of Things is now powering industries but we have only scratched the surface of what's possible. The advent of 5G will enable enterprise companies to have unprecedented insight into the digitization of almost everything. As 5G rolls out nationally and offers more reliable connectivity, the manufacturing companies that forego increased digitization within their plants will be left behind financially. Especially with the rise of smart factories – digitally connected production facilities that improve processes through automation and self-optimization, traditional manufacturing operations will be at a disadvantage.
Some benefits of 5G enabled IIoT include faster and more reliable data transmission, increased autonomy in operations, and remote access for mission critical activities. There are challenges that can dissuade companies from embracing IIoT but the benefits 5G promises will ultimately offset these concerns.
The Investment Opportunity
According to IHS Markit, 5G will enable $13.2 trillion of global economic output by 2035. Through 5G's promises of ultra-low latency, ultra-high reliability and very high speed and connectivity, the manufacturing industry will see significant value capture. However, a report from Bain & Company shows that manufacturers have been slow to implement IIoT, making it difficult for them to see the impact of the technology on revenue. In order to determine the investment benefits of IIoT powered by 5G, we must investigate how 5G can improve processes in manufacturing.
With ultra-low latency, which is the time it takes to get a response to information sent, manufacturers will be able to process a high volume of rapidly changing data without interruption. 5G will allow equipment to communicate wirelessly for time-critical operations. Workers will be able to see almost immediately if something is going wrong and stop machines before they make significant errors that impact productivity. Additionally, the real-time data from each plant can show manufacturers which plants are operating most efficiently and provide a blueprint for how low-performing plants can be optimized.
5G will also allow experts to conduct inspections remotely. Today, many inspections are still manual because manufacturers don't have the high-quality video or image files required to inspect a product. Therefore, the ability to make quick and informed decisions is limited. When 5G is deployed at scale, a single worker will be able to make informed decisions on quality control across global locations without the time and expense of travel. This remote access will allow for minimal downtime, especially during mission critical operations, which will be a competitive advantage and positively impact the bottom line.
How Private Networks Enable Competitive Advantage
A major reason why adoption of 5G, despite its benefits, has been slow is due to the equally slow rollout of 5G services from major network providers. However, some early adopters have not been content to wait until the capability is available in their area. Instead, they are investing in building their own private 5G networks because the spectrum is available to them.
One benefit of a private 5G network, according to IEEE, is the ability to implement organization-specific security policies, instead of relying on the security measures set by the operator. Another benefit is the private network's availability in remote areas, where some manufacturing plants are located. These benefits are increasing the adoption of 5G in manufacturing, which is traditionally known for being slower in technology adoptions compared to other industries.
However, another factor slowing the adoption of 5G is the complexity of the rollout. Other IT systems like CRM and ERP offer complete control of the application, and the skillsets required for the rollout are not diverse, mostly requiring functional and technical skills. By comparison, when manufacturers deploy IIoT at scale, they're rolling out capabilities across multiple different layers including sensors and devices, gateways and hubs, connectivity protocols, and applications.
Successfully rolling out IIoT across these multiple layers requires a heterogenous technology skillset. An expert in hardware devices may not be an expert in connectivity protocols. Manufacturers want to deploy IIoT ahead of 5G, but they're struggling to find these skillsets as they try to scale the technology across their operations. But despite the challenges of an IIoT integration and rollout, the payoff of 5G-enabled IIoT will be tremendous for the manufacturers who prioritize investment and digitization, giving them an edge over competitors who still rely on manual processes.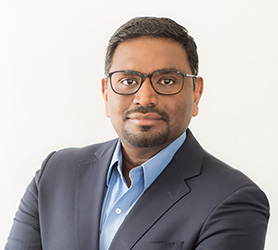 Frank Antonysamy is the Global leader for Cognizant's IoT and Engineering Services. He is a seasoned professional who has been leading Fortune 500 Global Delivery Management and Transformation programs. He has a Computer Science & Engineering degree from the University of Madras.
Website: www.cognizant.com/IoT