For those looking for a capital injection, here are a few resources to help you survive during these trying times.
By Brock Blake, CEO and founder of Lendio
The coronavirus is sweeping across our nation and our world, with no end in sight. As people practice social distancing and self-quarantining, businesses – including those in manufacturing – are grappling with how to keep their doors open.
While the pipeline is longer for manufacturing businesses than those in hospitality and food services, there are unique considerations that come into play — dealing with a supply chain squeeze, logistic bottlenecks and inventory delays, to name a few — that have an impact on a company's bottom line. Now more than ever, business owners are seeking capital to stay afloat. Indeed, since the World Health Organization declared the coronavirus pandemic, my company Lendio, a small business loan marketplace, has seen loan requests from the manufacturing industry jump to $77.7 million in a seven-day period, a 142% increase from same time period during the previous week in which $32.1 million was sought.
For those looking for a capital injection, here are a few resources:
Secure a loan
I always recommend having a line of credit or credit cards available to access capital. Even if you don't feel like you need capital right away, consider getting a loan. Whether you apply with a traditional bank or an online lender, make sure all your financials — including bank statements, business plan and taxes — are in order before you seek out a loan.
Turn to the Small Business Administration
When President Trump announced the Small Business Administration's Economic Injury Disaster Loan, we were flooded with inquiries from companies of all sizes, asking what loans they qualified for. While some segments may find it difficult to secure a loan, I believe there will be opportunities for manufacturing businesses — and I believe these types of loans are suited for this industry.
Currently businesses who have experienced a "blip" as a result of the coronavirus and are in an area declared a disaster can request up to $2 million in funding. The capital can be used to pay off fixed debts, payroll, accounts payable and other obligations. Keep in mind, SBA tends to take between 30 to 90 days to respond to a loan request, so consider this a baseline during these trying times.
I, and others in the small business lending industry, are encouraging SBA guarantees for non-bank lenders to provide additional resources to these types of businesses. At the time of this writing, Senate Republicans have reached a deal for a coronavirus funding package which includes $300 billion for small businesses affected by the pandemic.
Look for free money
With the economy in a tailspin, big corporations are stepping up to help businesses get through this tumultuous time. Some, including Facebook, are providing free grants to businesses that use its services. There are local grant options in some cities, while community-relief funds are also popping up. Stay up to date on these opportunities by setting a Google alert for terms like "coronavirus and grants," so the latest information can be delivered to your inbox.
Ask for better terms
Throughout your business' entire pipeline, look for ways to renegotiate terms.
If you have a line of credit with suppliers, see if you can extend the payment window or decrease the interest rate.
For your current lenders, see if they can provide more flexible options, like a credit line increase, decrease in interest or option to transfer a balance without incurring a fee.
Implement cost-cutting measures
I'd recommend looking at how money is being spent in your business and focus your efforts on revenue-generating channels. So, if you are on social media to build out your brand, but can't tie sales to it, consider easing up on the social media advertising and doubling down on areas that are driving sales, such as email marketing, SEO, and loyalty programs, to name a few.
Plan ahead
No one knew the novel coronavirus was coming, nor did anyone know it would cripple our economy. But if we can learn one lesson from this crisis it is to prepare for future catastrophes. Consider setting up a rainy-day account by building a savings fund into your budget. If you treat the savings account like an expense, you can build a reserve for times of an emergency.
To determine how much you should set aside, I recommend aiming for around six months of operating expenses.
The novel coronavirus is testing businesses in every industry in ways we have never experienced before. What worked in the past may not work today, but one thing is certain: it is critical to evolve in order to adapt to this new normal.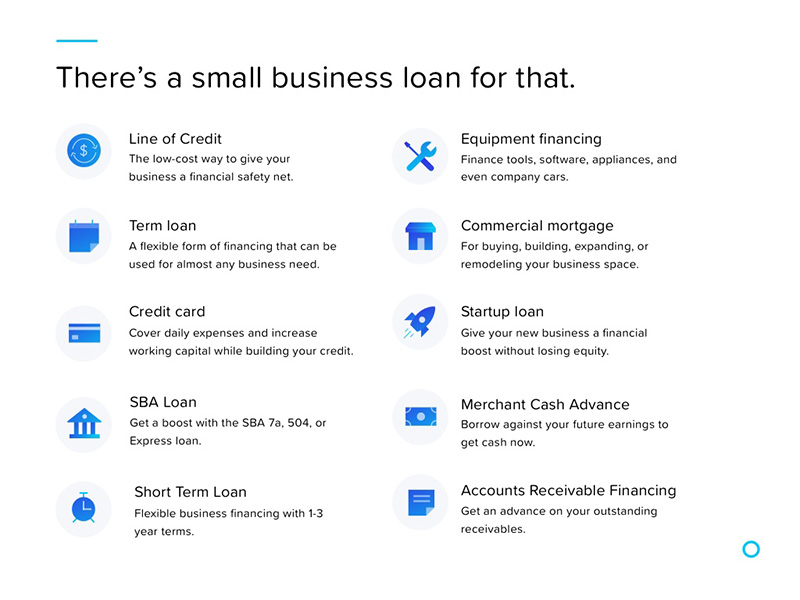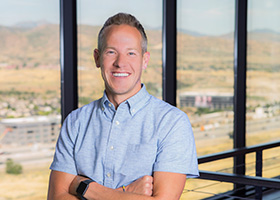 Brock Blake is the CEO and founder of Lendio, the nation's leading marketplace for small business loans in the U.S. Brock believes that access to capital should be simpler and quicker for small business owners, and he's built a successful company around solving this problem. Brock leads a team that has facilitated over $2B in capital through more than 100,000 loans to small businesses to date.
Contact:
lendio@thatcherandco.com
www.lendio.com