As manufacturers look to transition to a "smart factory," here is a five-step method to ensure a successful implementation of IIoT.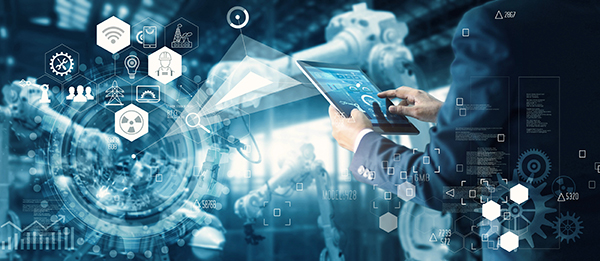 By Michelle Kwarta, Manager, Professional Services Group at Panasonic IIoT Solutions
While IIoT and Industry 4.0 are trending topics in the space, many manufacturers are still wary or unsure of introducing this type of new technology into their existing workflows. Will it be costly? Who will be responsible for management? Is it truly more efficient? Manufacturers are constantly asking themselves these questions and more, as they try to assess the value of IIoT in their process.
However, according to IDC, 58% of manufacturers say IoT is a strategic necessity for digitally transforming industrial operations, meaning manufacturers know the benefits of this technology, but they may just be unsure of where to begin.
As curiosity piques, more manufacturers are implementing pilots to test the success of IIoT before moving to a plantwide rollout. However, it's not as simple as flipping a switch. Panasonic's IIoT Solutions group has identified these five necessary steps for ensuring a successful implementation:
1. Secure Management Buy-in and User Engagement
Most IIoT projects include IT and business elements, which increase the potential for hiccups along the way. Prior to the implementation, manufacturers should identify champions in both IT and business functions so they can help address challenges or barriers as they arise.
It is also important to designate customer champions who will be responsible for the day-to-day project implementation. They should interact with multiple functions within the manufacturing site as well as the end-users who will be affected by the change. Once the key users are identified, manufacturers can seek their input to better understand how they can support implementation and knowledge transfer.
2. Clearly Define the Project and the Success Criteria
It is imperative that all parties agree upon and document the scope and expectations for the IIoT program. The manufacturer and the solution provider should not only identify the problem being solved but the precise way success will be measured. For example, value stream mapping is an efficient lean manufacturing tool that helps document and visualize the current and future state. This map should include goals and defined success criteria.
With sustainability serving as a current priority for all, manufacturers should also identify areas of waste and measure key criteria where improvements are needed to help reach sustainability goals. These criteria often include time studies for setup, work processes, and training as well as number of defects and costs for material and labor.
3. Identify Roles & Responsibilities
Next, manufacturers should develop the implementation team of both employees and vendors, if being used, and create a matrix of team member names, contact information and areas of specific responsibility.
Successful projects often use a model referred to as RACI, meaning Responsible, Accountable, Consulted, and Informed, to bring structure and clarity to the roles of team members. With RACI, each task has a person, or persons who are: Responsible for completing the task, Accountable to approve when the task is complete, Consulted to give input before the work is signed-off, and Informed on progress along the way.
This RACI method helps to streamline the overall pilot implementation and continues as the technology is permanently adopted.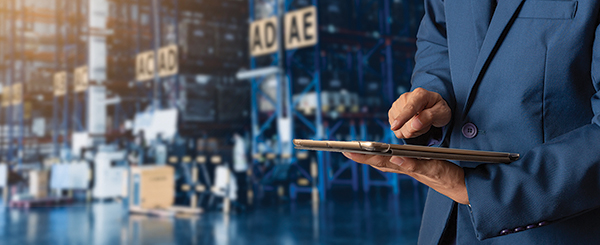 4. Create a Project Plan That Looks Ahead
The importance of a project plan with tasks and dependencies and the ability to see the horizon cannot be overstated. Successful IIoT implementation requires a blueprint and step-by-step action plan.
This plan should include scheduled reviews for gathering criteria for when to go forward and be able to look ahead far enough into the future to anticipate potential issues. Plans such as these enable manufacturers to put mitigations in place well before they are needed, which can save both time and money and is often the key to a successful implementation.
5. Plan to Share the Knowledge
Lastly, manufacturers should be sure to includes ample planning and effort to train and share the newly implemented IIoT process with all who are affected by the change, including stakeholders and employees. Just as key user engagement is critical at the beginning of the pilot, it must be even broader as implementation gets closer to completion.
Successfully leading others through change is not an easy task, which is why properly planning for training and education is just as, if not more critical, as the other four steps.
Starting with Success
Digital transformation is inevitable and manufacturers are beginning taking notice. From efficiency to sustainability and cost-savings, implementing the right technology into their workflow can help manufacturers reach their goals. It all starts with a successful IIoT implementation. By ensuring stakeholders are both aligned and understand their responsibilities, that the project is clearly defined with a strategic plan and that staff and end-users are fully trained, manufacturers can set themselves up for a successful IIoT pilot.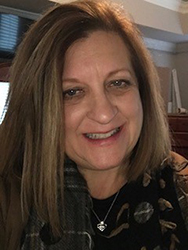 Michelle Kwarta leads the Professional Services Team at Panasonic IIoT Solutions, where she comprises program management, supply chain, 3rd party product implementation, and installation and support services. She is PMP and Agile Certified and has vast experience in leading cross functional teams in software development and services at large, medium and small companies in IT solutions, data center support, photo and printing services production development and support as well as marketing.