Directors of DCs are being asked to run systems faster, with shorter maintenance windows. Several strategies can address this new reality.
By Craig Arnold, Vice President of Life-Cycle Services at Vanderlande
In October, the White House convened business and industry leaders to announce the move towards 24/7 operations at the ports in Los Angeles and Long Beach, California. The extended operating schedules were one of many steps taken by the administration to address supply chain delays. Notably, both ports are of singular importance, serving as the point of entry for 40 percent of the containers coming into the United States.
In its announcement, the administration pointed to the multi-faceted impact of the pandemic and the growth of e-commerce as two drivers necessitating both facilities' expanded operations. Specifically, it noted that while the pandemic created significant supply chain disruptions, it also caused a surge in e-commerce, with sales increasing 39 percent in the first quarter of 2021 over the same period the previous year.
The move to 24/7 port operations was a positive step to address this reality, but not surprisingly, the demand for facilities capable of handling higher e-commerce volumes involves more than just ports. The issues causing supply chain delays, and the solutions required to address them, are extensive and impact facilities throughout global supply chains.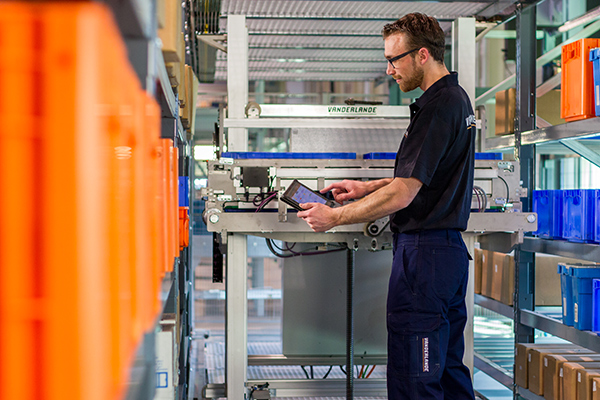 Distribution centers are no exception. Across the globe, warehouses are being asked to process greater volumes while maximizing uptime. For facility directors and the maintenance teams, this sudden demand on systems paired with less time to maintain them, presents many challenges.
The stakes are also high. The failure of even one crucial component can bring an entire high-performance distribution center to a halt while prompting warehouse employees, and the fulfillment operations they make possible, to sit idle. This danger is even more acute for networks with historic volumes. Effective maintenance operations and life-cycle services have to be considered to remain functioning, let alone competitive.
So what can distribution center directors do to keep crucial equipment and systems up and running at a faster pace with less time for upkeep? Although there is no silver bullet that addresses the myriad issues impacting supply chains, several strategies can help maintenance teams effectively thrive in this new era.
Realize that existing maintenance strategies and windows are no longer sufficient: With everything from conveyors to sorters being run harder than ever before, the first, imperative step is to put new maintenance strategies in place. The status quo is simply not sufficient. The maintenance schedule that worked fine when running two shifts will not work when running three shifts over a sustained period.
Invest in and implement more predictive maintenance tools, sensors, and monitoring devices: The visual inspections and manual processes that have been used, and remain common in the upkeep of many distribution centers, are no longer feasible or effective when facilities are running 23 or 24 hours per day. Knowing the life-cycle of crucial components will be increasingly synonymous with success. It is important to know what is critical and what the minimum and maximum stop levels are.
Standardize components when you can and buy crucially needed spare parts before you need them: The just-in-time inventory practices associated with lean operations just a few years ago can be disastrous when most suppliers are dealing with significant backlogs for parts and service. Look for opportunities to stockpile what you need and if your parts inventory is low, order now. Standardizing your equipment can also help alleviate supply issues. For example, instead of using 50 different types of motors, you might be able to use ten – a reduction that can make it easier to stock replacements.
Look at your maintenance sourcing needs from a global perspective: Even if you only operate distribution centers in one region, think globally when sourcing the parts and services needed to address the life-cycle of your systems. For example, if you normally work with suppliers in Asia, but lead times are an issue, look at alternatives in Europe or the Americas. Consider various shipping options as well, such as air freight, if you are looking at delays with maritime carriers.
Invest in employees: The more efficient, more productive, and more complex systems needed to handle the volumes distribution centers are being called on to process, require different, and often more advanced skills to keep them running at optimal levels. In a constrained labor market, finding these sought-after maintenance professionals can be a challenge. Now is the time to invest in training for long-term members of your maintenance team.
Perhaps most importantly, look at maintenance with a long-term view: It's never been more important to look at all systems with their maintenance in mind from day one. This can include working with a supplier that has the capabilities and resources to keep them running at peak capacity despite supply chain disruptions or investing in the internal talent and parts inventory required to achieve required service levels and uptime.
The global pandemic and dramatic shift to e-commerce will continue to shape the supply chain landscape as we know it and require those who manage distribution centers to remain flexible and vigilant. In the new era of distribution center maintenance that's unfolding before us, it's never been more important to focus on the crucial role of maintenance and life-cycle services.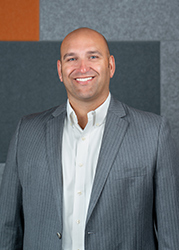 Craig Arnold, Vice President of Life-Cycle Services, leads Vanderlande's warehouse-focused service organization with the goal of ensuring that every system sold to a customer delivers the utmost value to them over its entire life-cycle. Prior to this, he served as the Senior Director, Facilities and Construction for Hertz, Director for Integrated Facilities Management Accounts at USM, Regional Facilities Director at Tesco as Regional Facilities Director and Senior Facilities Manager at Heathrow Airport.