Volume 10
| Issue 3
| Year 2007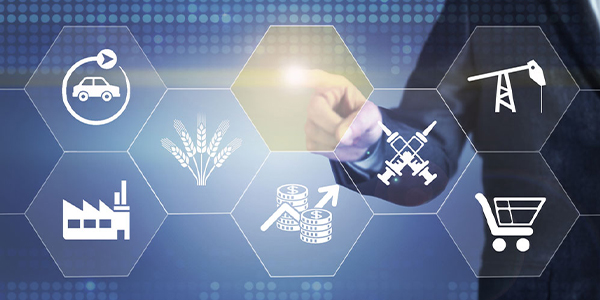 Manufacturing is a proud part of Chattanooga's past, a substantial part of the present and an essential key to its future. From its humble beginning as a small riverport known as Ross's Landing in the 1830's, Chattanooga quickly became a center for a variety of industrial activity. By 1925, Chattanooga was known as the "Dynamo of Dixie," and the Chattanooga Manufacturers Association had 318 member companies, making a total of 896 different products. Chattanooga was:
• first in America in stove burner manufacture;
• second in America in hosiery output;
• second in America in boiler output; and
• fourth in America in furniture manufacture.
Today, Chattanooga continues that tradition of innovation as existing companies produce products for the new millennium such as integrated robotics for auto assembly and cutting edge medical devices, while the area's start-up companies pioneer the manufacture of products utilizing nanotechnology, produce the next generation of smart ovens, and launch the first fully automated wind tower manufacturing operation in North America.
The Chattanooga Manufacturers Association (CMA) is a proud part of both the past and the present, and looks passionately to the future as the independent advocate for the interests of local and regional manufacturers. CMA was founded by Captain C.D. Mitchell, a local foundryman, in 1902 to secure more affordable freight rates for manufactured products bound for midwestern markets. From that beginning, the CMA continues to address issues that impact the business results of Chattanooga manufacturers. Through the CMA, manufacturers have a unified voice to express their needs and perspectives on public policy, energy, environment and workforce development. Working with its members, committees, industry leaders, the community at large, and other advocacy groups of similar interest, CMA develops strategies to effectively address core issues affecting manufacturers.
As Chattanooga begins to make more and more short lists of companies seeking sites for new or expanded manufacturing operations, the question frequently arises in discussions on the streets, in chamber of commerce and economic development meetings, and board rooms across the country and around the world.
Why Chattanooga, Tennessee?
There are many reasons to site a business here. For one, Chattanooga is a beautiful, scenic city with a rich history of manufacturing tradition, a city with a "historic past and an exciting future" in manufacturing. Many of the same unique assets and attributes that enabled Chattanooga to become a center of manufacturing activity in another era are still in play today, refined by decades of laboriously producing a wide array of manufactured products.
Other reasons include:
People: an available, willing workforce drawn from a three-state region, familiar with the requirements of manufacturing oper-ations. Many have observed and learned the principles of dependability, accountability, safety, productivity and quality from their parents and grandparents who worked in foundries, textile mills and chemical plants that once lined the banks of the Tennessee River.
A prime location: halfway between New York and New Orleans, Chicago and Miami, and Oak Ridge and Huntsville; two hours or so from Atlanta, Birmingham and Nashville, and within a day's drive of 70 percent of U.S. consumer markets.
A transportation hub: three interstate highways, two major railroads and easy access to 16,000 miles of navigable waterways. Chattanooga is also home to two of the nation's largest transportation companies, U.S. Xpress Enterprises and Covenant Transport.
A TVA-certified Mega Site: located inside of Enterprise South, a large industrial park, complete with major infrastructure and a dedicated connection to Interstate 75. Enterprise South is ready and available to accommodate modern industrial operations from a major automobile assembly center to smaller or start-up high tech manufacturing and development operations. A wealth of information can be found about Enterprise South at http://www.chattanoogachamber.com/enterprisesouthsite/ sitemaps.asp.
Economic Development Education/ Training: Chattanooga State Technical Community College, an economic development training and workforce development leader, and other local stakeholders, are working together to establish CAMTES, a Center for Advanced Manufacturing Training at Enterprise South. This state-of-the-art education and training center will begin operation in July 2009. CAMTES will provide a world-class, technology-rich, education and training center to support improvements in student learning in several advanced engineering technician education programs.
The University of Tennessee at Chattanooga's Engineering Program: This program operates out of a new engineering facility. Staffed by a motivated faculty and directed by an administration that seeks input and direction from manufacturers with respect to programs and content, the university is preparing present and future engineering and technically trained graduates to become exceptional employees required by modern manufacturing operations. The university's SimCenter is a world-class computer simulation program that has the ability to computer proto-type new products for manufacturers.
Multiple electric power sources: including nuclear, provided to the site by an innovative electric power distributor with demonstrated expertise in meeting the power needs of a diverse group of industrial users.
Multiple water utilities: providing an ample supply of high-quality water for residential, commercial, and industrial uses. High-capacity wastewater treatment facilities are also in place to serve current and future needs.
A regional manufacturers association: totally dedicated to the advocacy needs of manufacturers, and keenly focused on maintaining a business environment in which manufacturers can operate without undue interference, make a profit and grow. Regularly scheduled meetings with both the city and county mayors and small groups of manufacturers build relationships and establish lines of communication that enable manufacturers and government leaders to work together effectively on matters of mutual benefit and interest.
All of these are good reasons to manufacture your products in Chattanooga. But perhaps equally important are the quality of life issues far too numerous to mention here. Look for those at the Chattanooga Chamber of Commerce Web site www.chattanoogachamber.com.
Ray Childers is President and CEO of the Chattanooga Manufacturers Association, the oldest regional manufacturers association in the country. For information visit www.cma1902.com