With manufacturers increasingly relying on production data to make decisions and optimize operations, it's time to embrace data governance.
As a result of the Industry 4.0 transformation, production floors, supply chains, and manufacturing business systems are being increasingly retrofitted with advanced technology, from IoT devices to robotics. This smart infrastructure not only streamlines laborious workflows, but also is a source of real-time information — the lifeblood of modern data-driven manufacturing.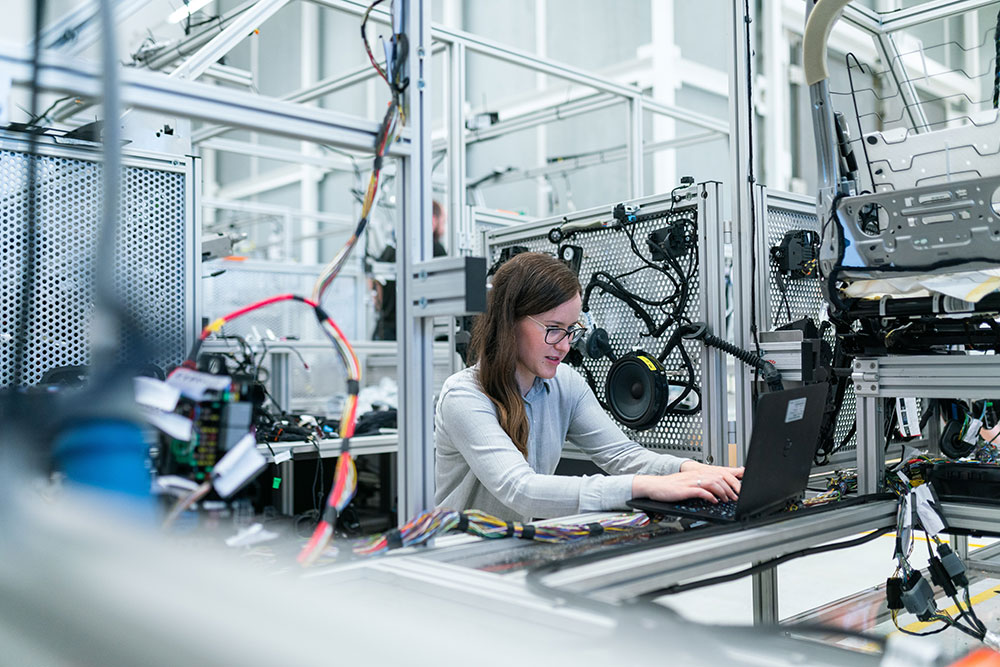 Successfully applying machine-generated insights to minimize downtime, improve product quality, and optimize resource management, many manufacturers nevertheless give low priority to the issues of data management, centralization, and compliance. Due to this neglect, enterprises might miss the opportunity to enhance their decision-making, overcome persistent big data challenges, and overlook IT security risks with no security testing in place.
Let's explore how smart manufacturing companies can benefit from adopting a solid data governance strategy.
Break Down Data Silos
A data silo is a regrettably common occurrence at manufacturing enterprises with outdated organizational structures. When each department accumulates its portion of data and keeps it within a sequestered environment, the insights remain secure but incompatible with other storage systems and inaccessible to different teams. As a result, the departments are unable to work cohesively, valuable insights get lost or remain unused, while the executives lack 360-degree visibility into production processes.
With a strong data governance policy, you can provide employees with ways for proper consolidation, management, and usage of IoT-generated information. First and foremost, it should unify the corporate data storage system and introduce additional security controls to prevent internal compromises. The guidelines should also regulate the aspects of data ownership and sharing and introduce sustainable data usage rules.
Enhance Data Quality
To make accurate predictions, recommend informed optimization actions, and detect trends, both data analysts and AI-enabled decision support systems need high-quality data. Unfortunately, manufacturers often find their collected insights to be unfit for the intended use. The sheer abundance of data, generated by various endpoints daily, leads to errors and duplicates. A siloed storage system may also cause vital pieces of information to fall through the cracks. The failure to review data requirements to match an enterprise's changed strategy or updated infrastructure is one more reason why insights turn out irrelevant or unusable.
Commonly, enterprises adopt scrubbing software to clean data before analysis, and while this is a good practice in itself, a company-wide data governance policy allows rendering more accurate, consistent, and reliable data from the beginning, which is a more sustainable strategy. Besides, by assigning the roles of data owners, stewards, and users, manufacturers can supply their employees of all levels with clear instructions on how to handle data and thus make them responsible for the state of insights at their disposal.
Mitigate Security Risks
An average internet-connected manufacturing enterprise has no shortage of data security technologies to protect their digital assets against external attacks, from malware injection to cyber espionage. Internal security exploits, in contrast, are more often than not left unaddressed, even though they are no less common or devastating than hackers' actions. Used to dealing with external malicious attacks, most business owners can't seem to find an instrument that would mitigate sporadic and mostly unintentional internal incidents without largely hampering working processes or inconveniencing employees.
Data governance provides manufacturers with the means to render data handling, management, and storage risk-free as well as establish a corporate culture of high security awareness. Through clear guidelines, an enterprise can regulate data distribution and storage and control access to their systems. A good data governance policy should also establish safe practices for handling sensitive information, thus preventing not only errors, leaks, or misuse but also non-compliance with regulatory requirements.
Moderate Data Sprawl
Equipped with the growing number of smart devices, endpoints, and software, manufacturing enterprises know the data sprawl issue firsthand. However, with the recent shift to telework, the proliferation of data became challenging for 76% of IT executives surveyed for the 2020 Data Governance Trends Report by Egnyte. This happens when remote employees exchange files to collaborate, keep data across various storage systems, and access sensitive information on personal devices outside the corporate firewalls.
Through data governance initiatives, manufacturers can establish the telework workflows that will curb the amount of generated data. In particular, you can move all document collaboration to a reliable cloud hub or choose to switch to a centralized cloud storage. This will not only prevent the proliferation of file duplicates, but also ensure unwavering regulatory compliance. To secure remote access to corporate systems and data sources, it's also a good practice to enable multi-factor authentication.
Closing Thoughts
In the modern age of analytics, industrial big data becomes one of the most valuable assets of a manufacturing enterprise. In this context, data governance is indispensable for ensuring this asset stays accessible, protected, and fit for use.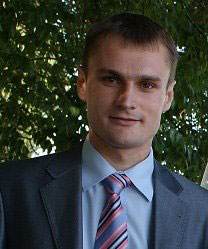 At a1qa, Alexander Golubovich is a Unit Coordinator having 11+ years of in-depth experience in QA. Alexander is a professional at providing effective QA solutions and coaching passionate QA specialists.
With over 100 successfully completed projects across such industries as eHealth, real estate, eCommerce, media and entertainment, and many more, he manages a 140+ QA team helping the global customers from Fortune 500 list enhance the software quality of delivered solutions, thus, boosting customer experience and accelerating time to market.