American Air Filters accelerates the pace of business through standardization of global business processes and systems, starting with ERP.
By: Angelika Schwartz, Head of IT and Frank Kress, Vice President Finance – Controlling – IT, American Air Filter Europe
Since American Air Filter Company Inc. (AAF) was founded in 1921, the company has been committed to delivering clean air to clients. As the world's largest manufacturer of air filtration solutions, in more than 22 countries across four continents, AAF continues to protect people, processes and systems through the development and manufacturing of the highest quality air filters, filtration equipment and containment housings available today.
According to the World Health Organization (WHO), air pollution kills an estimated seven million people worldwide every year. Air pollution due to factors like smog hanging over cities and smoke inside the home pose a threat to health and climate. While we have come a long way since the company's inception, the team recognized that more needs to be done to improve air quality.
Committing to a customer first approach
To better meet the needs of customers' rising expectations and to strengthen its competitive position in Europe, we needed to accelerate the pace of business through standardization of global business processes and systems, starting with enterprise resource planning (ERP). Ultimately, we realized that to deliver a better customer experience, the company needed to reduce costs, increase efficiency and improve transparency.
In order to do this, we partnered with SAP and Allegier to help replace multiple disparate ERP systems with a single, global platform and global-end-to-end process to help meet the needs of customers.
Moving to the cloud
While our team was familiar with implementing and running SAP solutions, we did not have experience with the cloud. In order to modernize business, increase agility and compete more effectively to meet the needs of customers with availability for desired products, we needed to move to a cloud-based system.
The SAP S/4HANA cloud was the best solution for our company and helped create more transparency in the organization, ultimately providing us with a constant flow of analytics and real-time actions. Since SAP and the implementation partner Allegier both had previous experience moving to the cloud, the implementation processes has been made easier for our team.
Implementing a cultural change
Before working with SAP, we were missing the seamless end to end processes needed to connect all systems and realized that it would be a big effort to change the mindset within the organization. Standardizing ten legacy systems into one ERP system was not just an IT project – it was a cultural change project.
Our company knows that relationships are the building blocks of any successful project and each person brings their own expertise to help reach the goal, so constant communications across teams helps alleviate concerns and foster a shared commitment to seeing the transformation through completion across SAP, AAF and Allegier.
Becoming an intelligent enterprise
We understood that to start doing business in one seamless way, the company needed harmonization across a single, global ERP system. In order to become an intelligent enterprise, we must embrace a digital transformation.
We are implementing SAP S/4HANA on the public cloud due to considerations such as economies of scale, the proven security of SAP and other cloud providers, and improved infrastructure agility. The multi-cloud solutions approach will support analytics for generating actionable insight based on data from around the world, HR processes, travel and expense reporting.
The implementation officially begins in Germany and Austria in 2020 before touching other facilities that are included in the rollout plan. When the implementation is completed, we will have established one common system for operational data across all facilities in Europe.
The future is bright
Migrating to SAP S/4HANA Cloud is just the first step in our digital transformation journey.
We want to better serve our customers by modernizing and standardizing our business processes and systems, and by implementing one single ERP, this is now possible.
The data and insights provided from one single solution will enable positive changes across business models. Machine learning will help analyze the data that's collected to help us more accurately predict product failures ahead of time and also optimize the product lifecycle.
At the end of the day, this massive digital transformation helps to further support our mission of delivering quality clean air to customers at the highest levels of efficiency.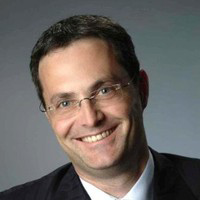 Frank Kress if the Vice President, Finance & Controlling, Europe for American Air Filters. Frank is a business economist with a technical background and more than 15 years of experience in leading management positions in the filtration, nonwovens, die casting and logistics business. He has spent most of his career in the Nonwovens & Filtration Business in Europe. Frank.Kress@aafeurope.com

Angelika Schwartz is the Head of IT, Europe at American Air Filters Europe. She has been with American Air Filters since October of 2018. Angelika.Schwartz@aafeurope.com