May 29, 2019
By Chad Anderson, Vice President and Chief Information Officer of Del Monte Foods and
Kishore Durg, Senior Managing Director, Accenture Cloud
One of the biggest business trends of the past ten years is the emergence of a new breed of empowered and informed consumer. The impact of this trend is being felt in most industries, but perhaps none more so than in manufacturing – an industry that traditionally had little or no contact with end users. Today's consumers spurred on by the exceptional digital services they've received online, now want compelling and direct experiences from all the brands in their lives. The gantlet has been thrown down for manufacturers to deliver unique, personalized and context-aware services that add real value to people's lives.
Relevance at scale
For manufacturers this is no small challenge. It's easy enough creating a customized experience for one customer, but what about millions or billions of customers? To meet this challenge, manufacturers should migrate to more resilient operations powered by digital technology; embracing IT infrastructures that enable data and insights to course throughout the organization just as smoothly as products. This means leveraging digital manufacturing and new digital architectures to enable rapid responses to consumer needs. And using smart engineering and intelligent supply chains to design, develop and deliver hyper-relevant products and services.
The cloud will be a critical enabler in this journey as it will help manufacturers make the required pivot smoothly, rapidly and cost effectively. Let's look at the case of Del Monte Foods' transformation to see how.
Del Monte Foods pivots to the new
Del Monte Foods has built a strong position at the top of the US fruit, vegetable, tomato and broth packaged foods categories. However, stagnating category growth and increasing competition forced the company to take another look at its strategy. Immediately realizing the need to become more relevant to the lives of its customers, Del Monte Foods set about a complete IT modernization project that would re-center the company around its customer while freeing cash though efficiency savings to drive future innovation and growth.
Where Del Monte Foods was visionary was in its understanding of the need to become better at sensing new market opportunities and reducing product to market timeframes. The company also saw that the cloud was the best platform to achieve these goals, and selected Amazon Web Services (AWS) as its provider. By migrating its IT systems to AWS, including its complex SAP ERP, Del Monte Foods saw an opportunity to improve its performance and realize significant cost savings through a consolidated IT environment, while better managing the hundreds of different apps across its enterprise.
Transformation in the fast lane
However, Del Monte Foods was up against a huge time challenge. With the canning season on the way, Del Monte Foods needed to complete its IT migration in record time so as not to disrupt its operations. After all, any slowdown in service could lead to food – and profits – being wasted.
This is where Accenture came into the picture. Utilizing the Accenture Cloud Factory, which combines a full suite of automation software and cloud migration tools, Del Monte Foods was able to accelerate its cloud journey, completing its migration of 200 servers and 50 complex SAP ERP workloads in well under four months. Concurrently, we deployed the Accenture Cloud Platform to automate the management of Del Monte Foods' cloud services. As a result, Del Monte Foods had a platform to attract fresh technology talent with the skills and mindset needed to drive growth. It also meant that Del Monte Foods could reallocate its internal resources throughout its ecosystem to develop new operating capabilities to focus on what really matters: innovating food production and distribution processes to better serve customers.
The migration was so smooth that Del Monte Foods' business users noted no disruption at all during the migration and IT support only had to deal with a few small issues.
The end result of this project is that Del Monte Foods now has the perfect platform to deliver customer relevance at scale. Its cloud backbone allows it to easily scale resources to meet customer demand and has also reduced unnecessary costs, as Del Monte Foods only pays for what it uses. What's more, thanks to the consolidation and automation of Del Monte Foods' back- and front-office functions, it is now a far more fluid and responsive manufacturer. Moving forward, Del Monte Foods will be able to leverage this agile and data-driven IT backbone to enable the automation, analytics and applied intelligence capabilities required to gain customer insight, inform innovation and accelerate product to market.
A roadmap for successful transformation
Del Monte Foods' story is good news for manufacturers worried about managing the transition to digital- and customer-first business models. The case shows that cloud migrations need not be overly complex, costly or time consuming and that they can be managed with little or no disruption. This is all good evidence that the changes manufacturers need to make to make to become more relevant to their customers can be achieved. The only question now is: why wait?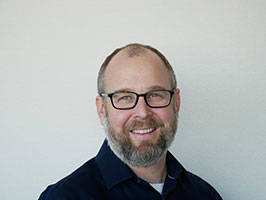 Chad Anderson is the VP and CIO at Del Monte Foods, Inc and joined in 2014. Recently, he led one of the fastest enterprise migrations of data center needs to AWS workloads in the industry. Chad is currently responsible for the vision, strategy, and execution for all application projects and support. He holds proficiency in program management, system architecture, system design, supporting M&A activities, change and stakeholder management, and operational excellence. Prior to Del Monte, Chad served as senior IT support roles at Levi Strauss & Company, Deloitte and Chevron. Chad received his Bachelor's Degree of Science from California State University, Chico specializing in Management Information Systems.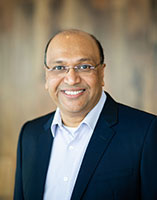 Kishore Durg is the Cloud and Growth & Strategy Lead—Accenture Technology Services. He also has overall responsibility for Accenture's Cloud Services as well as Application Services businesses globally and is shaping Accenture's automation services as well as leading the Accenture Testing Services practice. Before joining Accenture, Mr. Durg spent 10 years in the United States working on system integration and consulting assignments around the world for Communications, High Tech and Travel verticals. He is currently based in Bangalore, India.