Additive manufacturing and digital technologies are changing the future of manufacturing and supply chains, especially in automotive.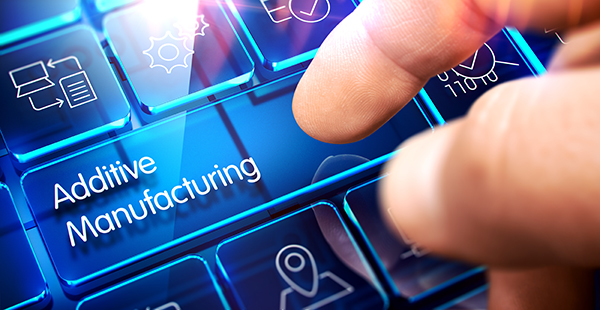 By Tom Roberts, QAD
There is, at the edge of the horizon, a change coming. That change will completely upend manufacturing and supply chains, not only for automotive, but for all industries.
Let me paint you a picture of a factory 15 years in the future.
Manufacturing lines are not what they once were. Large rooms containing hundreds of additive manufacturing devices receive product metadata directly from Product Lifecycle Management (PLM) systems, directly integrated with Enterprise Resource Planning (ERP), through Digital Rights Management (DRM). Wheeled drones and automated routing bring these devices the resins and metallic powders that they need to create a variety of products: first a door panel, then a set of silverware, then a chair, and then the blades of a desk fan.
Collaborative robots move in a coordinated fashion, carrying the completed parts to be packed and then shipped. The parts are loaded via automated systems onto an autonomous truck or drone to be whisked away to the next point or to the end consumer. Sometimes the parts are moved to a different section of the manufacturing campus for further value add.
The manufacturing footprints of today will be obsolete and, if they exist at all, located in areas that are no longer viable from a logistics viewpoint. Nobody will be building plants in remote regions beyond the reach of modern wireless capabilities in lower-cost countries, away from population centers. No more cranes and massive presses in manufacturing facilities – there aren't the massive tools and presses to move around as items are printed via machines – a massive injection molding machine is now replaced by a 3D printer a fraction of its size.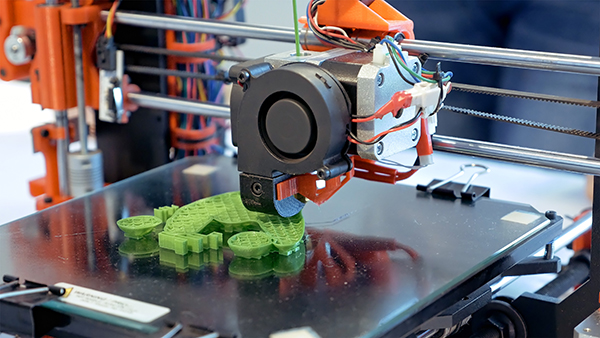 Additive manufacturing will change the way that designs are created, allowing manufacturers to build singular products that were once kits or assemblies with lots of fasteners, clips, screws, etc. The designs of the future are seamless.
Manufacturing plants will no longer have expensive IT rooms with fire suppression gear, raised floors, server racks, routers and cabling – miles of CAT cable. There won't be a need for special HVAC capability in those rooms. Why? Because machines and sensors will have direct wireless capability, and tablets, as well as laptops, will connect directly to digital wireless 5G (and subsequent generations). Applications will be served through the cloud.
Auto dealers and repair shops, if they still exist, will be greatly affected by these changes in manufacturing as well. Look at an auto shop 15 years down the road. When somebody brings a vehicle into the service department for repairs, the dealer prints a replacement part directly, and could technically serve any OEM, as the designs are protected by DRM. The days of ordering a part on a six-week lead time, and firing up an old die machine or some other tool in a Service Parts Operations (SPO) facility fade away – those parts from 15 years ago are simply sequenced in order with the rest of the parts.
Repairs and updates will be served to vehicles, as they already are today, through connectivity. In some circumstances, certified technicians will get the notification on their phone that there is a vehicle in their area that needs attention. They will receive the design for a replacement part directly to the 3D printer in their home, or the ordered part will simply arrive at their home via drone, after being automatically ordered through the diagnostics in the customer's vehicle. The technician hops into their self-driving vehicle, already notified of the location of the customer vehicle, and they travel to the customer location to fix the vehicle at the person's place of work or home. The customer may never set foot in a repair facility.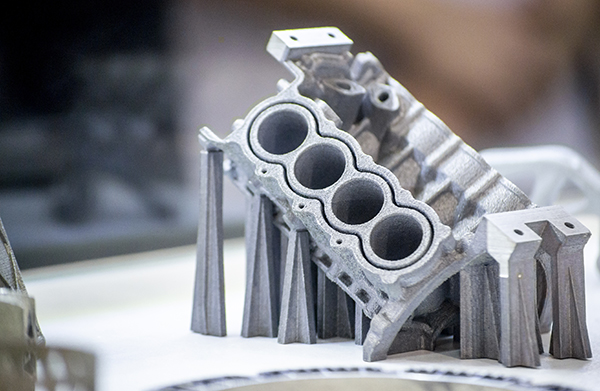 With these oncoming changes, companies should be required to put together strategic plans on how they will move forward and adopt these technologies, but I see several barriers, especially in the Automotive Tier One environment.
1) These companies are largely technology averse. There are many legitimate reasons for this. Some have been burned by costly Industry 4.0 initiatives that spectacularly went nowhere, providing big expectations, bigger expense, and very little gain. Some were burned by large IT projects that became a self-feeding consulting circus.
2) They are just trying to get parts out the door. Outside of the lofty confines of the corporate environment, or of the "anything is possible" engineering departments within automotive companies, it's clear to me that there is one focus, and one focus alone, especially at manufacturing facilities: getting parts out the door.
3) There isn't much capital to invest. This is an interesting one. Tier One automotive manufacturing companies often bet the farm on building a new plant to go chase an OEM, or make an acquisition to try to buy future business, which at their calculated program ROS (which was aggressive to say the least) won't logically show any return for decades. I guess philosophically it's much easier to see and live with a manufacturing plant that is hemorrhaging money as a better deal than a busted technology project that went on for months or years before it was shelved. There's always that promise of new business (that never comes) that keeps the dream alive.
4) Lack of Vision. The biggest mistake today that I see is that the constant drumbeat of technologies are being reviewed one by one, independently from another, with no one able to or wanting to choreograph how they would work together as part of a coordinated plan. If you don't have an integrated applications and infrastructure plan, you are doomed to fail. These things don't happen overnight. They require a very prescriptive strategic plan, resource plan, architectural approach, and investment schedule put in place to make sure that everything can be "digested" without significant and lasting issues.
The world has changed significantly in the past 18 months. I fear we are just getting started, and I fear that without proper planning, too many manufacturers will be unable to compete in the manufacturing world just a few years down the road.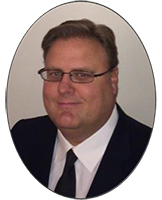 Tom Roberts is QAD's Vice President, Automotive and Mobility Sector. Tom counsels QAD prospects and customers in the automotive vertical about how today's cloud-based ERP technology can deliver high value to global automotive enterprises. Tom focuses on how economies of scale are gained or lost through process discipline and systems enablement. Tom joined QAD in 2018 after almost three years as Vice President & Chief Information Officer at Yanfeng Automotive Interiors. His more than two decade-career in information technology includes answering help desk calls for EDS, consulting for Accenture, and enabling Manufacturing, Procurement, and Shared Services Operations for Johnson Controls. Roberts holds a Bachelor's Degree from Southern Adventist University. He has held certifications in both ITIL v3 and as a Certified Business Analysis Professional (CBAP).