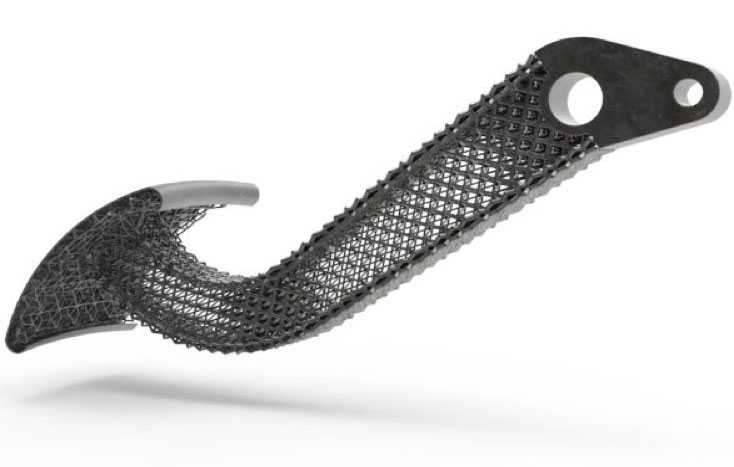 August 22, 2019
Additive Manufacturing, otherwise known as 3D printing, is enhancing production capabilities at an exciting rate. The advent of new materials used in the AM process coupled with new printer technology useful in metal 3D printing translates to design capacity and cost reductions not seen before. With that said, real limitations still exist with metal 3D printing regarding some end-use part applications. To understand this, we must consider key fundamentals, allowing us to infer the right choice. Conversely, it is critical to understand that thermodynamics, metallurgy, and mechanics all come to play when considering 3D printing versus conventional methods. This means that consulting with an expert in these areas is important. 3D Hubs online demand platform that currently operates in 140 countries has facilitated over 3 million parts production since 2013, making finding a trustworthy expert one click or Skype call away.
When lightweight, complex, and strength are key
Metal 3-Dimensional printing will continue to capture market share of the key industry for the specific end-use part product. For example, the aerospace, health, and the automotive industries display a need for lightweight and mechanically durable parts. Likely, geometrically complex parts that do not require a high quantity of production. Accomplishing this in part due to the new-age materials designed for DMLS/SLM or jetting processes. For example, metallic biomaterials used for medical applications require no toxicity with a complex design. Perfect for a 3D printing service.
Currently, 3-Dimensional printing has limitations when it comes to capitalizing on Economies of Scale. Understandably, traditional manufacturing methods carry the capability of spreading out the cost of production throughout the entire manufacturing process. This translates to spreading out the cost from the prototyping to end-use part delivery. Usually with multiple order quantities.
The future of metal 3-dimensional printing
For the reasons mentioned above 3D printing service can produce lightweight part production. Aerospace, with the weight constraints intrinsic to practicality, is an area of keen research. Take for example the material ULTEM. A flame retardant material that is lightweight, meanwhile possessing the capacity for high weight-to-strength ratios. This material is especially promising for 3-Dimensional printing and space usage. However, for ULTEM meeting volatile organic compound (VOC's) requirements has been a challenge. Super light-weight compounds are currently being considered.
To be sure, this technology has its current limits in metal manufacturing. Likewise, it also has great strengths. Considering the future applications of this technology makes adopting an open-eye for how metal 3D printing service affects your business.