Five critical steps finance teams can take to reduce spend and understand expenses in manufacturing.
By Anant Kale, CEO and Co-Founder, AppZen
Manufacturing companies are under more pressure than ever before with global competition, questionable supply chains, shrinking margins, and regulatory compliance. The finance teams that work for these companies are no exception.
Finance teams are tasked with keeping business spending in check, which includes hundreds or even thousands of employee expenses to manage. They're also responsible for handling direct and indirect invoice-based spend, which involves the procurement of goods, services, and materials related to manufacturing production (direct) as well as the expenses incurred for services, maintenance, and materials required to operate the business (indirect).
On top of that, they need to mitigate risk across all aspects of the business—from maintaining strong labor relations and sourcing raw materials, to identifying accounting fraud. That's a monumental task, but most manufacturers are rising to the challenge by successfully adopting automation, AI, and other emerging technologies.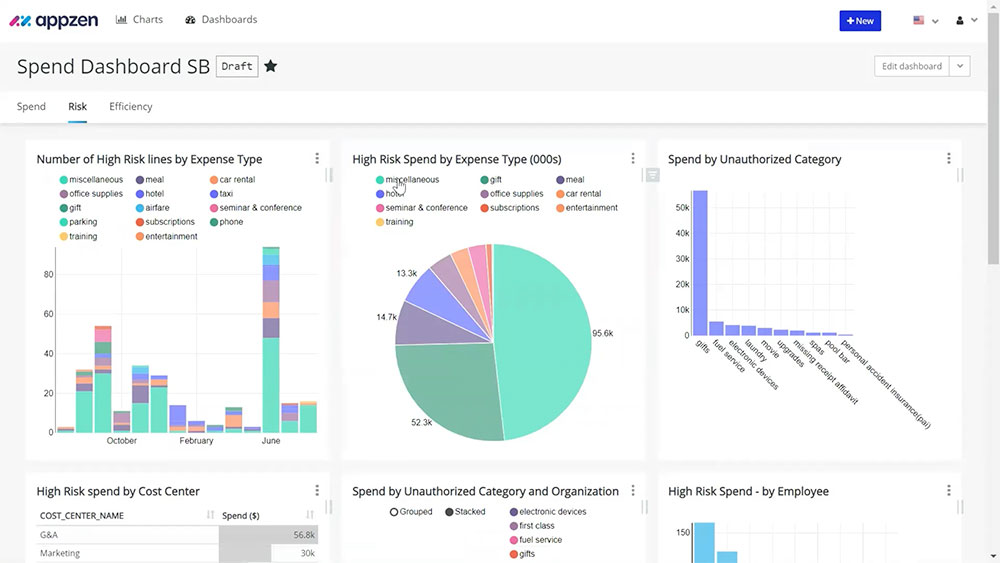 Addressing the size and scale of waste and fraud
When it comes to business spend, manufacturing finance teams need to suss out and tackle three significant danger zones: waste, errors, and fraud – all of which impact profitability.
On the expense side, managers, salespeople, and knowledge workers are always on the move and building relationships with customers, partners, and suppliers. But adhering to a company's policy isn't always on their minds, leading to all kinds of mistakes like fat fingering expenses on a report and/or submitting the same receipt twice. Regardless if these errors are accidental or not, expense reimbursement is the third highest risk area that affects manufacturers, which comprises 20% of overall reported cases.
When it comes to legitimate invoicing errors, there are several instances that can hit a company's margins and, depending on a company's level of AP automation and centralization, they experience an invoice error rate between 10 and 30 percent, according to the Institute of Finance and Management (IOFM)
Another challenge beyond errors and waste is fraud—according to the Association of Certified Fraud Examiners (ACFE), the median loss for expense reimbursement fraud is $33,000 per scheme, and due to its global scale, manufacturing is the second highest riskiest industry for corruption after the energy sector. And there's an even bigger challenge when it comes to invoice fraud—the median loss for these fraud schemes is more than three times that of expenses, also according to the ACFE. Over time these infractions can add up and lead to more sophisticated and costly schemes.
Managing financial complexity with different technologies
Many invoice automation systems can catch simple errors like duplicates with the same number/amount but usually fall short when it comes to more complex duplicates—this is especially true when there are several charges and/or charges across AP systems.
In the world of manufacturing ensuring invoices reflect the correct volume discounts and payment terms is not easy to do at scale, especially with disparate back-office systems.
So the multi-million dollar question is: How do manufacturers get all of this under control? In my experience, there are five critical steps to take to reduce spend and understand expenses:
Revisit and map out current expense policies
Expense types have dramatically shifted since last year with the WFH workforce, which means companies need to change how and what is acceptable.
Locate and outline wasteful or non-compliant spend
Companies need to look at systems that cross-reference online data and learn over time so they can easily categorize certain expenses while also flagging any fraudulent spend—AI is the new kid on the block and a technology that is drawing a lot of attention to solve these challenges.
Communicate and clarify updated policies
Proactive reinforcement of clearly-defined policies is crucial when it comes to employees' understanding of what's acceptable and what's not.
Eliminate errors and the risk of manual oversight
Looking at autonomous solutions is a critical step to eliminate the risks and errors traditionally associated with human oversight.
Plan for future, unexpected disruptions
The last year has taught us to expect the unexpected and that flexibility, adaptability, and scalability are key—there's also renewed focus on reinforcing company culture, values, and rules, which are vital to our collective success.
The world of AI is evolving rapidly and it's also an integral part of digital transformation—especially in manufacturing, an industry that has had to accelerate the adoption rate of emerging technologies during the pandemic—fast forwarding to almost complete autonomy. Embracing AI is the only way to handle the challenges faced by the manufacturing industry, specifically for the scale and speed at which it moves.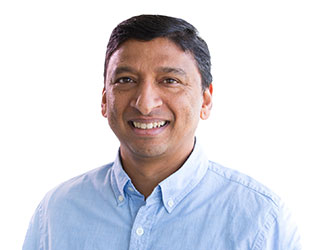 About the author
Anant Kale founded AppZen in 2012 to bring AI to global finance teams and is responsible for the company's vision and business execution. Previously, he served as Vice President of Applications at Fujitsu America, where he had broad responsibility for the management and delivery of the company's global enterprise applications and infrastructure. He has more than 20 years of experience in software development and engineering leadership. Anant earned a Bachelor of Science in Finance and Engineering and an MBA from Mumbai University. Connect with him on LinkedIn.