Equipping manufacturers with emerging technology is key to helping them grow and thrive in competitive markets.
By: Eric Truebenbach, Director of Corporate Development at Teradyne
When manufacturers thrive, everybody wins. Economies are strong, product costs decline, innovation increases, and consumer demand is met more quickly. The National Association of Manufacturers found that every dollar spent in manufacturing adds $1.89 in business growth to supporting sectors, including retailing, transportation and business services.
The economic pressures facing global manufacturers are daunting. Talent is sparse, labor is expensive, and the global trade environment is volatile. Almost every manufacturer feels the pain and uncertainty.
To put the labor crunch into perspective, the Labor Department reported that nearly half a million U.S. factory jobs are currently unfilled, the highest number in nearly two decades. The National Association of Manufacturers' Outlook Survey echoes this crisis. In the third quarter of 2019, the survey found that nearly 80% of respondents said they are struggling to fill open positions.
While traditional automation has long been an effective strategy for high-volume manufacturers looking to overcome capacity and labor constraints, it's expensive, hard to deploy and inflexible. This puts it out of reach for those with higher product mix and shorter production runs. It also renders it an ineffective option in countering the real-time changes to demand, labor availability and economics that we face today.
Manufacturing is key for strong economies. Equipping manufacturers to compete, grow and thrive starts with making emerging technologies and collaborative automation accessible to all.
Democratizing Automation
For manufacturers to compete and grow in today's climate, they need solutions to overcome labor shortages and efficiently manage shifts in production and demand. Industry leaders are turning to collaborative automation.
Unlike traditional industrial automation, this new breed of collaborative automation is affordable, safe, easy to deploy and accessible to all. Most collaborative robots (cobots) can be trained, deployed and re-deployed in days or weeks. They are designed to safely work alongside humans, augmenting – not disrupting – existing workflows. In other words, collaborative automation removes the barriers of traditional automation and makes the industrial economy more productive, resilient and agile.
The benefits provided along the production line are substantial. Collaborative automation increases quality, throughput, productivity, availability and yield, while providing a newfound flexibility that enables manufacturers to scale up, down and across to remain resilient and efficient.
Cobots – along with autonomous mobile robots (AMRs) – also make the factory floor safer by reducing common risks related to lifting, falls, transportation, worker fatigue and stress-induced issues and injuries. With the National Safety Council reporting that missed workdays due to injuries cause companies upwards of $161 billion in work injury costs, there's significant benefits experienced on both sides of the equation when it comes to automation and safety.
Collaborative Automation: Empowering People, Manufacturers and Economies
Collaborative automation is a boon for the workforce and the economy. Once highly-repetitive tasks are automated, the entire organization can invest more in creativity, innovation, critical thinking and quality – high-demand skills for the workforce of today and tomorrow.
Inside the factory, collaborative robots and AMRs, in particular, increase employee retention, satisfaction and safety. They free employees from many dull, dirty and dangerous tasks, and position them to acquire the essential skills required for personal growth and career progression. This upskilling of the workforce is key – especially in light of the Future of Jobs Report from the World Economic Forum, which says that 133 million new jobs could be created by 2022 if workers receive the necessary training. Along the same lines, the Manufacturing Institute recently reported that manufacturers are planning to spend more than $26 billion on internal and external training initiatives for new and existing employees this year to combat the worker shortage.
Outside of the factory, collaborative automation delivers benefits to everyone. A 2019 study from Oxford Economics details the "robotics dividend," showing that robotic automation leads to lower prices for manufactured goods, higher real incomes and stronger tax revenues. The study also found that "transformations caused by increasing automation, if managed wisely, could lead to a new age of good work, good jobs and improve quality life for all."
Manufacturing strength is a winning proposition for everyone. Success starts with making collaborative automation and emerging technology accessible to all.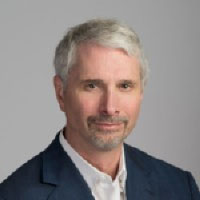 About Eric Truebenbach
Eric Truebenbach is Director of Corporate Development at Teradyne. Eric is currently acting as head of business development for collaborative robot applications at Energid, which was acquired by Teradyne in 2018. He specializes in identifying market opportunities created by combining new technology, applications, and best-in-class companies.
Prior to his current position, Eric has served as leader of an internal startup, engineering manager, project manager, architect, and electronics engineer. He holds many patents in automation and instrumentation design and has authored papers and been a speaker at technical conferences.
Contact information
Teradyne@corporateink.com
https://www.teradyne.com/