Cornerstone Consulting delivers a sustainable turnaround and millions in savings in three months for a leading aftermarket manufacturer.
Situation
One of the world's leading manufacturers of high-quality, custom-engineered towing, trailer, cargo management and other related accessories was struggling to overcome a backlog. The company—which is the category leader in the automotive, leisure and agricultural markets—serves retailers, dealer networks, and the end consumer.
Their Cequent Performance Products plant in Reynosa, Mexico had nearly $2 million in past due work orders and financial variances, leading to customer dissatisfaction with both product quality and delivery. Factors contributing to this backlog included an inexperienced leadership team, lack of quality systems, low overall productivity, material shortages, sub-optimal machinery and equipment, and high employee absenteeism and turnovers.
Cornerstone Consulting Organization (CCO) was called in to examine these contributing factors of weak performance and provide an aggressive but achievable corrective action plan to drive operational improvement at the plant.
Approach
The Cornerstone team was quick to deploy the Operational Excellence method at the plant, starting with an independent and objective assessment of business operations in the areas of quality, operations, CI/IE and supply chain. Evaluations of the organizational structure and talent, equipment condition and maintenance program, facility condition, current business profitability, and growth capacity were also completed.
This assessment informed the creation of several short- and long-term improvement projects that the Cornerstone team executed in collaboration with the plant staff:
Deploy the Operational Excellence process on the shop floor to improve throughput
Limit investment to critical equipment requirements only and remove non-repairable, not required equipment to drive supply chain improvements
Reduce inventory and the cost of goods manufactured to improve EBITDA and cash flow
Adjust area layouts to improve material flow and create a more efficient workplace
Establish benchmarks and new process standards for painting and welding
Fill critical plant roles and introduce an employee transportation project to resolve the labor retention situation
To keep those at the corporate level informed of progress, the Cornerstone team presented a weekly report of findings and opportunities. The detailed Operational Improvement Report described actions taken and actions planned, helping to establish an operational cadence at the plant that enhanced overall performance and returned operations to profitability.
Results
Within just three months, the Cornerstone team helped to eliminate all past due work orders. Other key results included:
30% improved throughput
$5 million reduction in inventory
More than $2 million in cost savings through improvement projects
100% insourcing of all paint applications
10% improvement in employee absenteeism and turnover
After the Cornerstone team left the Cequent Performance Products plant in Reynosa, Mexico, the plant staff was able to maintain the same level of performance and drive sustainable results by following the corrective action plan.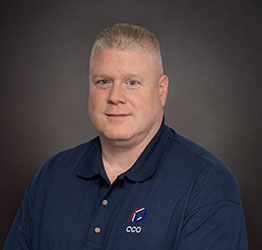 About the Author:
Bill Currence is the president and founder of Cornerstone Consulting Organization. The veteran-owned company works with clients in a variety of manufacturing industries such as automotive, healthcare and aerospace. Bill has served in a variety of executive leadership consulting roles, leading project teams across the globe in achieving hundreds of millions of dollars in improved EBITDA and cash flow. He is a graduate of the United States Military Academy and played for the Army football team as a starting tight end. Bill served as an Army officer for 10 years between active duty and the reserves.
To learn more about Cornerstone, call 1-888-324-4808 or visit www.ccoconsulting.com.