By Mediafly EVP of Sales Matt Suggs
With the evolution of a digital-first world, relationship-based selling has become a thing of the past. However, these changes are challenging manufacturing companies to think outside the box when it comes to buyers. As these changes continue, sales and marketing teams must be aligned to buyer's needs at every interaction.
Manufacturers often face the complex issue of aligning sales and marketing teams especially when these teams are global. However, aligning sales and marketing teams is critical for success. According to HubSpot, businesses that effectively align their teams see a 208% higher marketing revenue than those who don't.
Below I put together two challenges that hinder manufacturers from successfully aligning their sales and marketing teams and how to address them.
Challenge: Clear communication
The larger an organization becomes, especially global companies, the more difficult it is for teams to communicate. Many companies struggle with communication, workflow and more between sales and marketing teams. This struggle aides insights and data to get lost among teams.
Additionally, a global organization can struggle to align sales and marketing teams on what content resonates with buyers. This lack of communication makes it more difficult for teams to adequately understand how marketing efforts perform in the sales process.
Lastly, sellers that can find the right data at the right time for the right client win deals. However, finding the appropriate data/insights is often difficult. This struggle often leaves both sales and marketing teams guessing what content needs to be developed to have the greatest results.
Solution: Real-time insights
By sellers providing information in real-time, using tools such as intuitive dashboards and reports to track the success of each piece of content used in sales discussions, marketing teams can create tailored content for sales reps to use in their presentations.
With modern buyers expecting more from their sales interactions, providing unique insights is mandatory. Through the advancement of technology, sellers are equipped with more relevant content and have easy access to find exactly what they need to solve the buyer's unique business problem.
Utilizing sales solutions, such as sales enablement platforms, help marketing and sales teams better understand what content is resonating with customers so they can easily identify what presentations to use that are driving sales.
Swiss manufacturer of flavors, fragrances, and active cosmetic ingredients, Givaudan uses sales enablement technology to give their global team real-time insights into the most successful marketing content for each interaction. As a result, the company has seen an improvement in deals closed, an increase in company growth and repeat business.
Challenge: Evolved buyers
Due to digital transformation, static sales pitches are outdated. Manufacturing sales reps that use paper-based brochures or product sheets are dramatically decreasing their chances of closing a deal. Today, buyers have access to more information than ever before. For that reason, sellers must be prepared to provide insights and data that is unique for their buyer's specific problems.
Unfortunately, manufacturer sellers lack these unique insights to meet their buyer's needs. A recent Forrester Consulting study commissioned by Mediafly revealed that 23% of manufacturing partner sellers lack the resources to facilitate data-driven discussion, while 25% of manufacturing partners struggle to personalize their sales interactions.
Solution: Value-adding presentations
Presenting digital assets during presentations allows for both marketing and sales leadership to gain information into which content resonates with prospects. For example, if a buyer is spending more time assessing Product A over Product B that could help shape your strategy for future conversations either with that client or prospects.
In addition to the valuable insights provided by digital assets and customized presentations, sales enablement technology equips manufacturing sales reps with the tools they need to turn a static presentation into an interactive, collaborative and engaging discussion. For Givaudan, providing their sellers with value-adding content helps improve their storytelling abilities and keep prospects engaged with presentations that provide solutions to their buyer's unique business problems.
Today's digital society requires companies to invest in technology that aligns sales and marketing teams. To ensure success now and into the future, manufacturing sellers must offer more value by sharing interactive, personalized presentations that keep potential buyers engaged and focused on the benefits.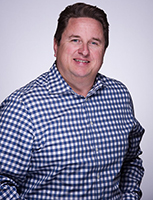 Matt Suggs, EVP of Sales at Mediafly
As the EVP, Matt leads the commercial and customer success teams at Mediafly, driving overall revenue growth and guiding the company to better understand the enterprise sales cycle. Since joining the company in 2010, Matt has been integral in adding and growing the company's customers across different verticals. As a member of the executive committee, he also guides the overall strategy for Mediafly.