The Commerce Department's "GDP [Gross Domestic Product] by Industry" reports aren't considered market movers by those in the know in economics, business, and finance. Still, I find them well worth following because they provide the most authoritative evidence available on whether numerous claims about the economy's strengths and weaknesses meet the reality test.
The big takeaway here? For all the post-financial crisis talk from politicians across the political spectrum about the need to reindustrialize the U.S. economy, manufacturing remains a major growth laggard. Indeed, by two key measures, it still hasn't recovered fully from the Great Recession.
Commerce's latest report takes the story up to the second quarter of this year, and revises the previously published results back to 2014. For some reason, the new 2014 numbers won't come out till next month, but we do have the 2015, 2016, and first quarter 2017 revisions. Here's what they say.
From 2015 through the first quarter of this year, manufacturing's inflation adjusted growth rate – according to a gauge called "real value added," which aims at eliminating unintentional double-counting – has been a few ticks lower than originally judged. The 2015 performance was revised down by 0.6 percentage points, the 2016 growth was upgraded by a full percentage point, and the first quarter 2017 result was downgraded by 0.8 percentage points. As for the latest, second quarter 2017 number, it's a healthy four percent at an annual rate.
Manufacturing real value added's contributions to growth have been a little more modest, too – which means that it's been growing more slowly than the rest of the economy. That trend comes through more clearly from the Commerce data showing industry's actual share of GDP. The main numbers are presented in current dollar terms, meaning that they don't factor in inflation. But they make clear that manufacturing value added has declined from representing 12.1 percent of total American economic output in 2015 to accounting for just 11.5 percent in the second quarter of 2017.
To make the point even more emphatically, when the Great Recession broke out, in the fourth quarter of 2007, manufacturing value added represented 12.4 percent of gross domestic product.
Of course, there's a case to be made (not that I accept it) that as long as manufacturing is growing, it doesn't matter whether it's becoming a bigger or smaller share of American economic output. But even by these standards, U.S. manufacturing is faltering. The new Commerce numbers show that, since the recession began, manufacturing real value-added is down. It's not down by much – 0.18 percent in toto. But we're talking about absolute shrinkage over a period of nearly ten years.
As RealityChek regulars know, the Federal Reserve's industrial production reports (which also adjust for inflation), peg manufacturing's shrinkage since the end of 2007 at an even greater 4.26 percent. Only if you take price increases out of the picture does manufacturing show a real recovery. In current dollar value added terms, it's grown by 18.26 percent during this period.
But even by these terms, manufacturing's laggard status stands out. In fact, since the fourth quarter of 2007, it's share of the economy's value-added has fallen by 10.16 percent. That's the greatest such drop in the whole economy after mining (26.09 percent) and construction (10.42 percent).
The leaders, by these criteria? The subsidized private sector (industries, notably healthcare services, whose size is determined largely by government largesse) is number one, increasing its share of value added by 16.22 percent. Next is a supersector comprising arts, recreation, accommodation, and food services (up 13.89 percent). And remember all the concern that the pre-recession, bubble-ized economy of the previous decade was too Wall Street heavy? Since it brought the entire world to the brink of economic disaster, the finance super-sector has boosted its share of value added by a healthy 5.05 percent.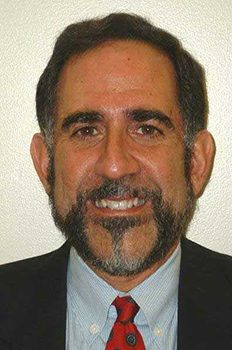 ALAN TONELSON
Alan Tonelson is Founder of the blog RealityChek – www.alantonelson.wordpress.com – which covers a wide range of domestic and international policy issues along with political and social trends.
For 18 years before leaving to launch RealityChek, Tonelson followed the impact of globalization on the U.S. economy, domestic manufacturing, and U.S. national security for the U.S. Business and Industry Council. This national business organization represents nearly 2,000 domestic American companies, most of them small and medium-sized manufacturers.
Alan Tonelson is a regular columnist with Industry Today.