Volume 23
| Issue 1
| Year 2020
Click here to read the complete illustrated article as originally published or continue below to read the text article.
Biomass is a carbon-neutral sustainable fuel source that can be used to create electricity. Renewable organic waste, in particular wood waste, that would otherwise get dumped in landfills, burned, or just left on the ground to decompose, is burned in a boiler furnace to produce steam which can drive a turbine that generates electricity.
Properly-engineered, biomass can make a difference—both economically and environmentally. Wellons offers a breadth of capabilities and experience to help industry make that difference.
Wellons offers an extensive background in engineering, providing a wide range of woodfired and other energy systems, as well as products and services to the forest products industry. Wellons' Atlanta office specifically serves the industrial biomass power-boiler market as an original equipment manufacturer (OEM) providing engineering, procurement and construction (EPC) contracting services.
According to Mike Cantrell, General Manager for the Atlanta office, biomass generates the bulk of our boiler business. That said, Cantrell adds, "We have the capabilities and resources to develop innovative designs and manage projects to deliver any kind of industrial steam and power project."
Demand for biomass energy systems typically arises when a business looks to repurpose old systems that might otherwise be retired with units that are more efficient and more environmentally friendly. Needless to say, the forest products and pulp and paper industries, which generate considerable wood waste, are primary markets. Wellons recently designed and installed a 500,000 pounds per hour (PPH) biomass boiler system for U.S. Sugar Corporation in Clewiston, Fla. The system is fueled by bagasse, the fibrous material left over after sugarcane stalks are crushed to extract their juice. This clean-burning biofuel is used to power the company's sugar manufacturing facilities.
While Wellons ordinarily markets directly to clients, they also respond to requests for proposals (RFP)s. Price is always a consideration, but as Craig Smith, Atlanta Director of Sales, points out, reputation counts for a lot. "Most of our clients already have a pre-conception of us, in part, because of Wellons overall reputation in designing and installing various types of energy systems. Our experience with both turn-key and custom builds provides less risk for the client in ensuring a properly designed and operational system delivered on-time and within budget."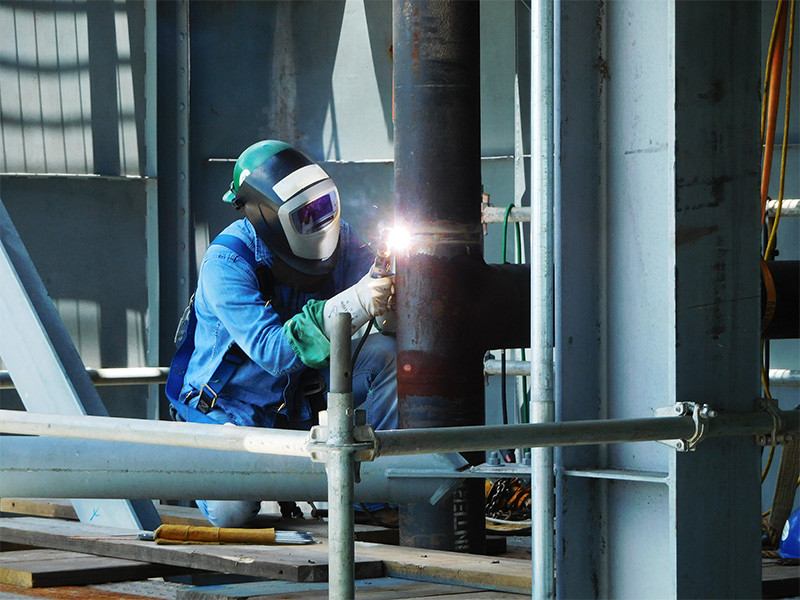 An additional advantage, Cantrell notes, that, "Wellons is self-performing. Although we sub-contract certain aspects, such as concrete, insulation and electrical work, all other engineering and trades are provisioned in-house. There's a certain cost-effectiveness in using a proficient team that not only has the knowledge and skills to complete a project, but works efficiently both internally and with clients."
While the parent company has extensive manufacturing capabilities, Wellons' Atlanta office prefers to partner with fabricators local to the client. "It saves time and expense," Cantrell explains. "You avoid lag time lost as well as costs in shipping over longer distances." Wellons additionally sources globally when project economics and schedule require.
Providing the Right Fit
As a mid-sized company Wellons is also somewhat unique. "Most of our competitors are small companies that don't offer our entire range of products and services," Cantrell says. "There are also some large companies, mostly based in Europe, but with them you kind of miss the direct personal connection you get from us." Like the Goldilocks fable, Wellons provides the fit that is just right.
Cantrell points out that while sourcing labor is a challenge, as it is for most employers today, "We have a pretty good network in place. Our construction superintendents all have a following among tradespeople who like to work with us and generally they can find the people with the skill sets they need."
On the operational side, Wellons' in-house systems design utilizes technology that helps clients make the best use of their own labor resources. "Technology has certainly improved the efficiency of running these systems," Cantrell notes. "We've engineered user interfaces that make it easy for operators to monitor and control their systems in ways that are more productive than ever.
Wellons primarily serves clients based in USA, Canada and Mexico. Typical turnaround from delivery to installation and start-up for large industrial boilers is roughly two years, though that does, of course, vary depending on the complexity of the project. Cantrell emphasizes that, "We service everything we install. Even after the warranty has expired, if a client needs anything, they can depend on our people who are familiar with the system and are dedicated to providing optimum levels of customer care. Every system we design and build adheres to our high standards for safety, scheduling and performance, achieved on-time and under budget."