February 1, 2019
by Gary M. Barraco, Director of Global Product Marketing
We live in an exciting age of new technology, with the internet, mobile devices, and automation driving the world into the Fourth Industrial Revolution, forging connections at a speed never seen before. This breakneck pace means forward-thinking global organizations must take steps to stay ahead of the wave. Global trade executives are working closely with their internal and external technological support to harness the power of the latest advances to facilitate global trade.
What this looks like in practice can vary widely from company to company – not every technological solution will be a good fit for every company. That's where choosing the right technology stack comes into play.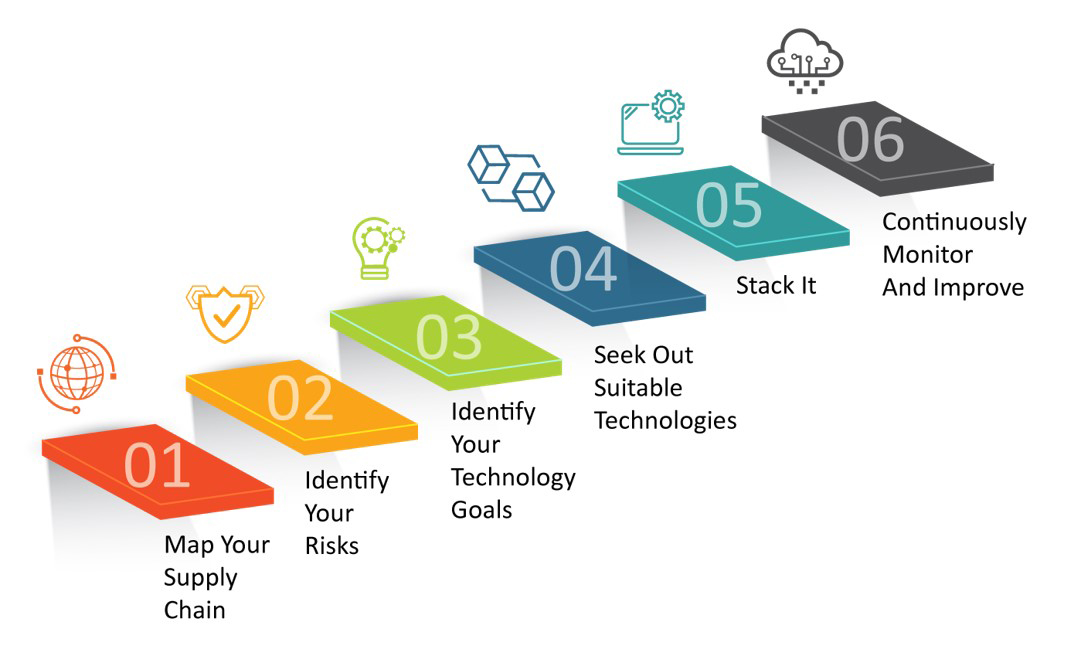 The Six Steps to Assembling Your Technology Stack
While it can be enticing to jump on the latest, shiniest new technology, adopting too early or without the right structure in place can become a money pit, making companies much more gun-shy about future technology purchases, and even preventing them from moving forward. Rather than starting from scratch, there are six steps every company should take in putting together the right technology stack, and it starts with knowledge.
Step 1: Map Your Supply Chain
Knowledge is power, and some clichés exist for a reason. Without having a clear picture of your end-to-end supply chain, how can you discern what technology you need, and how it will be leveraged? The very first step in making process improvements is to map your current processes, from beginning to end. While this can seem like a daunting task based on the complexity of today's supply chains, it is a critical first step toward understanding your unique technology needs. Jumping in without a clear understanding of what is needed and where may lead to buyer's regret and wasted time and money.
Step 2: Identify Your Common & Unique Risks
Global trade is a risky business, and there are many variables that you can plan for, but not control. Political upheavals and regulatory changes, natural disasters and labor unrest are just a few risks that all supply chains face. However, most companies also face risks that are unique to their industry, operating locations, customers, and partnerships. Your company must conduct a proper risk assessment first to gain a complete understanding of the potential pitfalls facing your supply chain. This assessment is an important step toward informing your technology adoption choices.
Step 3: Identify Your Technology Goals
After you have gained a full understanding of the risks facing your supply chain, the next step should be risk mitigation. This means setting goals for how technology can address each risk. This is also the time to assess the marketplace in order to update your global trade strategies and determine how to employ technology to out-compete rivals. How will your technology stack enable your desired capabilities? The resultant list of goals will inform your technology adoption strategy.
Step 4: Seek Out Suitable Technologies
There is an overwhelming amount of technology available in 2019, and there's no slow-down of new technology emerging. To help make the process manageable, you need to assemble a knowledgeable team. Bring together your IT department, consultants, and technology providers to identify specific technologies that can reduce your risks and bolster competitiveness. What technologies do you already have, and what other technologies might complement them?
Step 5: Stack It
Once you have found a list of suitable technologies, develop a plan that outlines how those technologies will interact to give your company a distinct advantage. As firms are realizing now, choosing the right stack for your company will be a unique source of competitive advantage. Indeed, technologies themselves can be employed by any company – but it's in how they are employed and leveraged with your existing and other new technologies that will give you the leg up.
Step 6: Continuously Monitor and Improve
Creating a seamless and functional technology stack to support your global supply chain won't happen overnight. It takes both time and persistence to make sure your chosen stack is assembled so that it meets or exceeds your expectations. You will need to continue to scan the technology environment and keep a good pulse on your current capabilities to determine how well your stack is working, and what changes you might need to make in the future to maintain your newly-found competitive advantage. This is where working with technology providers can help immensely. Whether you are assisted by third-party or internal expertise, you'll need to keep abreast of your supply chain and technology environments to make continuous improvements. This process described here is not a one-time event, and you need to put management controls in place to ensure you remain up-to-date and relevant.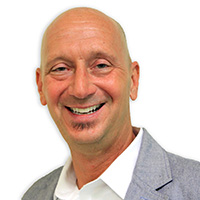 Gary M. Barraco Director, Global Product Marketing
Gary is responsible for developing strategic product marketing direction and presenting the Amber Road brand and solutions worldwide. As the platform evangelist, Gary develops and launches customer insights, go-to-market plans, product messaging and content, and field marketing tactics which establish Amber Road's solutions as a standard in the supply chain execution space.