Volume 23
| Issue 2
| Year 2020
Click here to read the complete illustrated article as originally published or continue below to read the text article.
AstenJohnson is a family-owned group of companies operating 10 global plants to produce a range of textile products for use by papermakers, non-woven manufacturers, automotive OEMs and other industries worldwide. That global presence combined with a heritage of valuing employees dating back to 1790 gave the company a slight edge in dealing with the COVID-19 crisis.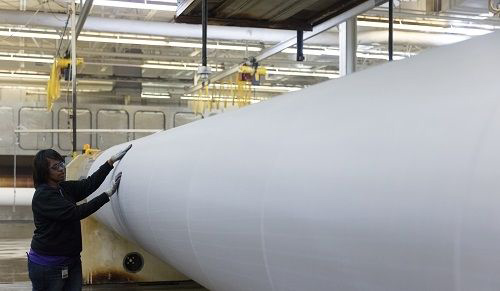 "We have a plant in Suzhou, China, which is just outside of Shanghai near where the pandemic first hit. We were shut down during the outbreak," CEO Kevin Frank explains. "Once the situation was a little more under control, we were one of the first in our industrial park to get up and running again, following, of course, guidelines to protect worker safety. That includes social distancing, working from home when possible, wearing appropriate Personal Protection Equipment (PPE) on the job, sanitizing equipment and work areas and, most importantly, working with employees to ensure they knew what we were doing and what they needed to do to ensure their safety. So as the corona virus spread to other locations throughout the world, we were a little bit better prepared to know what to do to prepare and protect our employees."
Are products are considered essential for a number of critical industries, and AstenJohnson hasn't experienced any significant business disruptions to date. "Social distancing and the need to wear protective gear has made some processes a little awkward, so we have some loss of productivity, as a result. However, that's a small price to pay to ensure worker safety."
There's also a cultural adjustment, Frank emphasizes. "People want to know how they can work safely and that we're willing to make the appropriate changes. So there's a little bit of training involved, not only to educate them on safe practices, but to reduce any anxiety that they might be feeling about what they're doing. Support from your employees is absolutely essential to operate under current conditions. We've had good attendance in operating during the COVID-19 crisis, which is a reflection of the confidence employees have that we are providing a safe work environment."
As a supplier to the medical industry through our nonwovens group, AstenJohnson had the additional advantage of an in-house source of fabrics used to make masks. "We already had an inventory of face masks to provide not only to our employees, but to their families to keep them safe, as well. And if we didn't have sufficient inventory, we were able to obtain them within our own global supply chain. In circumstances where we found we had extra masks, we donated them to local health providers where they were needed," Frank says, adding, "Also, there are some situations where employees need N95 grade face masks; we're very careful in making sure we only use these masks where absolutely necessary so as to avoid any unnecessary stress on the supply to healthcare workers."
AstenJohnson is deemed an essential manufacturer worldwide. "We take that designation seriously and are doing everything we can to safely meet the needs of our customers and our employees," Frank says.