Industrial businesses badly need hot engineering talents and here's why.
If you want to understand why industrial businesses badly need hot engineering talents and how to find them, keep reading this article!
Modern engineers don't stand idly by technological advancement. They let it happen! Implementing innovation, imagination, and all their potential, engineering specialists shape our planet unlike any other professional with a different occupation.
Why the World Needs Engineers
Regarding the importance of engineering in the modern world, we have what to say.
Many centuries ago, engineering professionals began forging the path to comfortable lives for people. Everyone heard about the achievements of the engineers of the previous century such as Nikola Tesla, Henry Ford, Rudolf Diesel, Wilhelm Conrad Rӧntgen, and so on. Nothing has changed from those times.
The world rapidly changes, and the engineering industry continues standing behind those modifications. More than sixty per cent of products and services mankind uses daily include some portion of engineering (at least, committed in their conception).
In modern technological surroundings, business or startup owners require engineering support to bring the most absurd (at first glance) ideas into reality. If you have a great idea and don't know how to implement it, check engineering services at Engre marketplace. For many years, this B2B platform provides business owners with the most experienced engineers who think out of the box.
It is engineers who design truly breathtaking solutions to the greatest technical issues around the world. The center where such heavy hitters as Apple, Google, and many others create magic is considered Silicon Valley. Here, the lion's share of the most talented engineers is located.
Taking into account analytical reports, provided by LinkedIn yearly, a market for jobs in all the engineering industries has doubled during the last three years. A great contribution to such an engineering demand was made by startups and small businesses. The reason is business owners desire to get warranties in the form of quality irrespective of their tech focus.
Engineers that toil at startups are versatile individuals. They investigate the market and add to innovative solution ideas, estimate and develop product configurations, and control design operations.
Designing a solution in a super dynamic startup environment causes exceptional engineering challenges that are within the bounds of top engineering talents. As far as startups and small businesses should deliver their solutions to market a.s.a.p., products are developed for multiple times, with speedy prototyping. To guarantee speed and quality, startups should attract hot engineering talent to grow their business. Now, we are going to provide you with several tips on how to do that.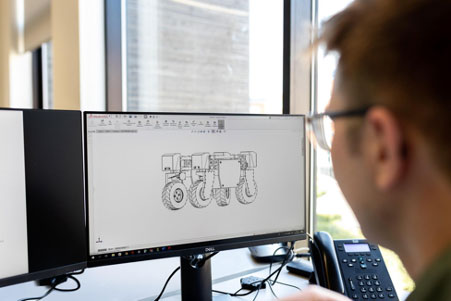 What to Accent While Looking for Good Engineers
What is the key recommendation for startups while searching for engineering talent? They should focus on proficiency and advanced skills rather than the most prestigious educational qualification. The point is the success of the solution will strictly depend on their rich experience and creativity. High education never guarantees those things. You are welcome to consider candidates without high education but with a marvellous project portfolio. An ideal candidate should feel confident to show on practice all of the listed qualifications in their CV. This way the startup can get a warranty that this very engineer will lead them to success in a longer-term perspective.
Additionally, in their CV, an engineer should have the certificates of extensive training. Ideally, when engineers update their skills and acquire new ones yearly. Advanced knowledge in information analysis as well as digital architecture is, as a rule, a great plus for engineers
Engineering specialists with the above-mentioned features may be found at Engre. Moreover, startups and small businesses may hire a whole team of engineering contractors with a diversity of work as well as training experience. Engre provides customers with engineering teams in the majority of industries (automotive, aerospace, construction, military, transportation, etc.).
How About a Pool of Hot Engineering Talents?
To succeed in hiring engineers for a project, startups should create their own pool of experienced engineers. It is a perfect idea to source for such candidates via the most reputable platforms like LinkedIn, Glassdoor, EngineerJobs.com, Indeed, iHireEngineering, and many others.
Prepare the list of must-have qualifications for your ideal candidate, filter them on job platforms, and, finally, compile a pool of good engineering professionals. It is important to regularly stay in touch with the people from the list. This will add much to shaping a positive employer brand for your startup.
Reveal What Your Startup is About
Critical thinking is a strong side of any engineer and while choosing what startup to join, they pay attention and analyze the smallest details. So, startups should provide engineers with a clear picture of the future solution and all the tech challenges they will face.
Be aware of what factors motivate engineers in the industry your startup belongs to. This info will help you to prepare for interviews and, finally, make a great candidate to decide in your favor.
While conducting interviews, tell your story the way any candidate will momentarily "fall in love" with your startup and be ready to join it right now. Rest assured for the thing that hot engineering talents will search for a startup with an inspiring engineering culture. The last presupposes cooperating with specialists from whom to learn. In case your startup is about such a culture, you will have no problems with attracting hot engineering talent to grow your business.