Attracting and retaining top talent for the manufacturing industry is more challenging than ever. Employment is up, U.S. unemployment is at a 10-year low[1] (falling to 4.4 percent this year) and Baby Boomers are reaching retirement age and exiting the workforce. The global supply of high-skill workers is not keeping up with demand, and, according to the McKinsey Global Institute[2], there may be a potential shortage of more than 40 million high-skill workers by 2020. HR departments have shifted focus from salaried employees to filling hourly positions, which increasingly require problem-solving skills and technical expertise.
Unfortunately, the manufacturing industry is suffering from a perception problem; eligible recruits fear layoffs, associate the industry with a "lower status stigma"[3] and foresee superior career growth in other occupations. To mitigate these issues, companies must be creative in their appeals to the next generation of manufacturing professionals. Here are some methods to help improve recruiting and retention:
Differentiate
During recruitment, reinforce the fact that manufacturing jobs often pay better than other unskilled or semi-skilled labor positions. According to IndustryWeek[1], fast-food workers stand to make $10 to $15 dollars an hour, while a new manufacturing employee could make $15 to $25 an hour. Even if the position isn't something the worker wants long-term, a role at the entry-level will expose them to other areas of the business. If he or she commits to further training within the company, the individual has a chance to make even more. Make sure to express the potential growth opportunities in the interview process and reinforce the value of the hourly employee.Another area for differentiation is workplace culture. Articulate the improved safety standards, collaborative environment and use of state-of-the-art technology in job descriptions. Also, reinforce that your company will provide ongoing education, including access to more in-depth training.
Partner with Local Schools
Some companies are beginning to conduct focused outreach at local high schools, community colleges and technical schools. By working with in-school counselors, manufacturers can identify students with the skill set and desire learn more about technical pursuits. Presenting at job fairs or "Career Day" can also help dispel myths regarding the nature of the work and build rapport with a younger audience. Another route is to offer sponsorships, internships and/or apprenticeships. Programs such as these provide a hands-on experience without the full commitment of employment. Candidates will have a better idea of on-the-job responsibilities, and employers can vet aptitude accordingly.
Reevaluate Benefits
By 2020, millennials are expected to comprise 50 percent of the global workforce, so they will have significant influence in the work experience. According to Ernst & Young[2], millennials are the generation most likely to change jobs, give up promotions or take a pay cut to have flexibility in their work. In order to attract this talent, manufacturers should reconsider paid-leave and scheduling policy. For example, Globe Manufacturing of Pittsfield, N.H.[3] allows its first-shift employees to choose from start times between 6 a.m. and 8 a.m. Although around 80% still choose to begin the day at 6 a.m., they report satisfaction with the freedom of choice. Other companies are offering "shift-switching" options; if you have to attend your child's piano recital, for example, you have the option to swap shifts with another employee. Lastly, consider implementing flexible vacation. Rather than offering the entire company the same weeks off, allow employees to choose their leave.
Update Sourcing Technology
Consider pairing with a partner firm that can provide modernized recruitment technology[4] and expertise for your company. For example, many workers in the U.S. speak English as a second language. Some recruitment technologies offer multilingual career sites to ensure all information about the company and its jobs is understood correctly. A good partner will also help you consolidate your records and process; moving application materials to an online portal will help you keep track of strong candidates, easily search for records and even open new doors to improve the company's profit by facilitating the collection of data supporting work opportunity tax credits (WOTC). Lastly, a technology partner will help you craft a social media strategy. More than 3 billion people around the world use social media each month, with nine in 10 of the users accessing preferred platforms via mobile devices[5]. Work with experts to create mobile-friendly messaging as well as target your audience on social media in a low-cost manner.
Recruiting the next generation of manufacturing workers won't be an easy feat. But with a renewed approach to HR and talent management, the industry can find its future leaders.
Bank of America Merrill Lynch is the marketing name for the global banking and global markets businesses of Bank of America Corporation. Lending, derivatives, and other commercial banking activities are performed globally by banking affiliates of Bank of America Corporation, including Bank of America, N.A., Member FDIC. Securities, strategic advisory, and other investment banking activities are performed globally by investment banking affiliates of Bank of America Corporation ("Investment Banking Affiliates"), including, in the United States, Merrill Lynch, Pierce, Fenner & Smith Incorporated and Merrill Lynch Professional Clearing Corp., both of which are registered broker-dealers and Members of SIPC, and, in other jurisdictions, by locally registered entities. Merrill Lynch, Pierce, Fenner & Smith Incorporated and Merrill Lynch Professional Clearing Corp. are registered as futures commission merchants with the CFTC and are members of the NFA. Investment products offered by Investment Banking Affiliates: Are Not FDIC Insured • May Lose Value • Are Not Bank Guaranteed.
©2018 Bank of America Corporation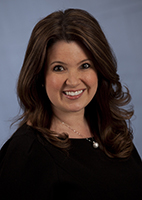 About the Author:
Rita Sola Cook is Regional Executive, Global Commercial Banking at Bank of America Merrill Lynch.
[1] Bureau of Labor Statistics, 2017
[2] McKinsey Global Institute, 2012
[3] Society for Human Resource Management, 2015
[4] Industry Week, 2018
[5] Ernst & Young, 2015
[6] Society for Human Resource Management, 2015
[8] We Are Social, 2018