While the economy grows, manufacturers continue to struggle with the pandemic, labor shortages, and the rising costs of commodities.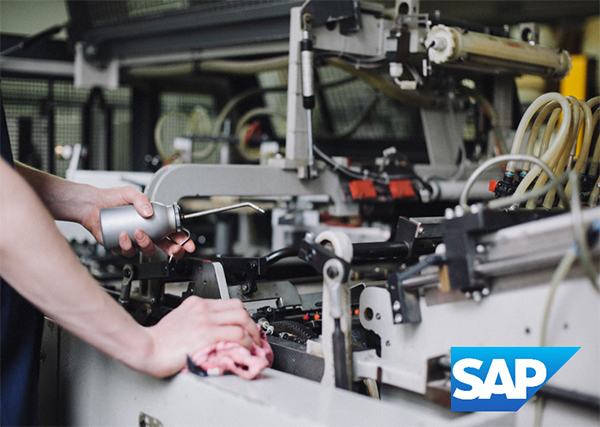 COVID and the relentless supply chain crisis
COVID-19 sent shockwaves to the global supply chain as the virus caused thousands of manufacturers to pause operations. Some experts predicted the supply chain would fully recover by the spring and summer of 2021, but due to the surge of the Delta variant and access to vaccinations not readily available in some countries, recovery has been drawn out.
According to the August ISM Manufacturing Report, disruptions from the pandemic, primarily in Southeast Asia, are having dramatic impacts on many industry sectors. Shutdowns, labor shortages, and overseas supply chain problems continue to limit manufacturing growth potential. While the focus in the media has been around semiconductor chips, the impact crosses many components including things like foam, rooflines, battery and battery casings, as well as exteriors in automotive.
Though the economy is gaining momentum, these part shortages continue to be the largest business constraint and companies often cannot fulfill orders to customers in a timely manner. This will be exacerbated as demand reaches its high in the fourth quarter. Price increases for raw materials such as plastics and rubber, and fabricated and primary metals, mean consumers will likely be forced to pay full price for products and be content with some items on their holiday wish list being sold out.
The reality is the unprecedented issues facing the global supply chain – particularly in the labor supply – will persist in many global regions until we reach vaccinated herd immunity. While vaccine rate improvement and weekly testing for the unvaccinated will address local labor shortages in many areas, policy decisions across industries will be what to watch for next. Particularly in the US, these discussions will range from far-reaching mandates to company policy changes. Business leaders will respond based on their interests, expectations and needs accordingly.
The expiration of UIA benefits will cause an uptick in hiring
The most significant hurdle to further stronger numbers in August were hiring difficulties. ISM's Employment Index registered 49 percent in August, a near four percent decrease from July. Reasons stem, at least in part, to concerns the unemployed workforce has over contracting COVID-19, employer vaccine mandates, and the uncertainty of childcare as the virus continues to cause unplanned school closures where there are outbreaks.
Despite this recent slowdown of the labor market recovery, the general employment rate should see an uptick given extended UIA benefits expired in early September. However, hiring problems existed in the manufacturing industry before the pandemic: there are not enough skilled workers to fill highly technical positions and ongoing perceptions by young workers that manufacturing jobs offer a harsh work environment and lack competitive benefits. It's crucial for manufacturing companies to beef up employment perks in order to make waves in this competitive job market and capture the attention of new talent.
A positive Q4
Growth throughout 2021 has been steady as August remained the 15th consecutive month of growth since April 2020. The ISM Manufacturing Report indicated that the overall economy grew in August, with a registered Manufacturing PMI of 59.9 percent, 0.4 percentage points higher than the July. Both manufacturing and non-manufacturing remains well above 50 percent which is a good sign for the balance of 2021.
New orders were the biggest driver of PMI gains, followed by production and inventory. Top manufacturing industries such as, electronics, metal and chemical products, and food and beverage reported moderate to strong growth, indicating that there's positive sector expansion. If vaccination rates continue to improve and non-manufacturing service hiring improves – providing support services to manufacturing industries needed to maintain growth levels – the economy should be well-positioned for Q4, setting the table for the following year.
Looking ahead to 2022
As we head into 2022 – and assuming we can get COVID under control – hiring difficulties should ease and employment numbers should return to 2019 pre-pandemic levels. Despite these anticipated improvements, the turbulence of the supply chain will most likely continue throughout 2022 as the short-term solution for component shortages, high costs in materials, and transportation delays remain to be nowhere in sight. For some industries, disruption is predicted to persist into 2023, even 2024, the semiconductor industry being one.
Demand for certain products, such as used cars, will remain high, while new cars – particularly with the introduction of more EV models, and the enthusiasm shown by millennial "green buyers" as well as state and federal policy incentive – will slowly come back to pre-pandemic levels.
In the short-term, manufacturers must continue to ride the waves of disruption through materials shortages, lack of skilled workers and the pandemic. However, as the economy's supply side starts to catch up with the demand side of the economy — and the pandemic eases – the industry will eventually see a significant rebound.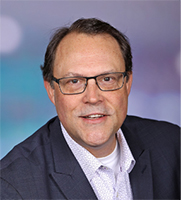 About the Author:
William Newman serves as Industry Executive Advisor for Automotive for SAP America. As an industry veteran of 35 years and former member of Volkswagen's IT leadership team in North America, he is the author of two books on enterprise performance and a frequent industry speaker, association board member, and lecturer for several universities.