Automakers must learn from flaws highlighted by COVID and use technology to protect industry from future crises, argues Steven Issing, IFS.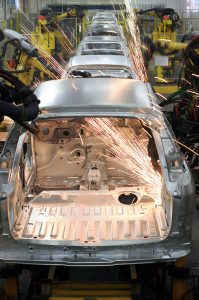 Automotive industry original equipment manufacturers (OEMs), and tier I and tier II suppliers, were impacted by the sudden production shutdown at many major vehicle factories in March 2020.
As economic changes still stall production and slow demand, the automotive industry should prioritize supply chain resilience, operational improvement and product innovations to restart production successfully and mitigate future disruption. Technology has a large hand in this process.
Re-defining just-in-time-delivery
Production was brought to a standstill during the pandemic due to workforce illnesses and national lockdowns. Even if production had continued during disruption, in numerous cases, the just-in-time delivery model used in the automotive industry meant production could only continue if suppliers had also restarted operations. In some regions, this disruption to steady parts flow could continue for some time, as local lockdowns continue to be implemented.
As many OEMs were unable to complete production schedules as a direct result of supply chain disruption, the reliance on strict just-in-time parts delivery needs to be re-examined in the aftermath of COVID-19, and a new model put in place.
DDMRP – A new supply model offers a solution
Demand Driven Materials Requirement Planning (DDMRP) is a planning practice designed to mitigate production disruption in the event of demand spikes, or unexpected supply shortages such as the coronavirus pandemic. This resource planning method sees stock as a strategic inventory buffer so automakers can pre-plan and improve agility in production and supply chains.
For successful DDMRP adoption, or even a hybrid approach combined with just-in-time delivery on certain parts, automakers need an ERP solution which uses external demand indicators and daily inventory metrics to predict unexpected supplier shortages or demand spikes.
Supply, demand, and the human impact – going remote to weather future disruption
As a pre-requisite of restarting, OEMs must acknowledge human workers present risks in environments where communicable disease and other biohazards may be resurgent. To mitigate virus spread amongst workers and communities, prior to re-opening, auto manufacturers must examine procedures and facilities. As production capabilities and demand are currently unpredictable, OEMs should consider analyzing how transformational technologies could further aid resistance to crises and condition changes.
For example, with remote assistance for asset management and the maintenance of AI-driven production robots now operational, OEMs need to invest in methods to help stay that way. This must also include increasing capacity for plant floor production personnel to work remotely or limit exposure to contagions.
Bettering sales through collaboration.
In sales, a tool as simple as a buyer-facing product configurator and e-commerce site could maintain demand in the case of localized disruptions affecting dealerships. But the difficulty here isn't the e-commerce technology, which is proven and common, but how to achieve collaboration between manufacturer and online dealer. There are ways to do this.
To attain the maximum benefit of e-commerce car sales, an online to order system would need the configurator to release a shop order to the manufacturers and streamline the order to cash process. Due to the large distribution channel, credit would likely be given to a dealership partner who can liaise with the customer as necessary, facilitating delivery and aftercare. Finally, a dealership to manufacturer portal should be configured to respect trade classes as it mitigates disruption risks localized to the dealership.
Shifting demands herald new era for project planning
Post-COVID, automotive industry success will hinge partly on an OEM's ability to make effective decisions on new model timing, ensuring they, and their suppliers, have both resources and capacity to collaborate on successful product launches without disruptions or quality problems.
Automotive manufacturers must watch demand resurgence closely with real time metrics, bringing workers back and sending pull signals for parts, as necessary. With demand uncertain, and recurring workforce shortages likely, leveraging supporting software to mitigate risks will be essential.
This requires a new flexible approach to enterprise resource planning solutions with project management capabilities stretching from the design process through supply chain. Enterprise resource planning solutions must swiftly compress or extend project timelines as a program target date is shifted, communicate changed timetables to vendors and revise just-in-time delivery schedules as required.
Learning from disruption
As the pandemic highlighted, the industry can take lessons from volatility. Auto manufacturers acknowledge they must prepare for possible disruptions in an immediate term future, where demand plan, operations, and supply chains could face interference. Only by integrating an effective, flexible automotive ERP solution, which can help support automakers across the lifecycle from supply chain through operations, can they prepare for and succeed in the uncertain times ahead.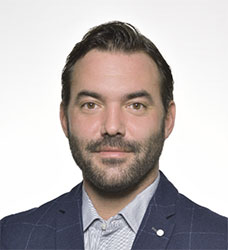 Stefan Issing is the Global Automotive Industry Director & Senior Solution Architect at IFS.
Stefan holds a diploma degree in computer science from the University of Wuerzburg.
In his nine years with IFS, he has been involved with automotive and supply chain management consulting, sales and marketing, and pre-sales for IFS Applications.