Proprietary EnSite™ modeling software can help determine the most effective power solution for increased efficiency and profitability.
By Chuck Urso, Senior Technical Sales Representative, NexSys® Specialist, EnerSys®
Whatever the size and scope of operation, there are a variety of power choices available – from traditional flooded lead acid batteries, to advanced battery chemistries including Thin Plate Pure Lead (TPPL) and Lithium-ion (Li-ion) – that when implemented properly, can help deliver enhanced productivity. With different options to choose from, and a diverse range of light-, medium- and heavy-duty applications and shift schedules to accommodate, it can be challenging for warehouse and Distribution Center (DC) managers to determine the battery chemistry, or combination of chemistries, that is best for their unique fleet. In an effort to improve operational efficiencies and streamline the power selection process, battery manufacturers are developing informational platforms to intelligently analyze operations and quantify specific requirements of the vehicle fleet. By working closely with the customer to support their power demand needs, it may help eliminate unnecessary out of pocket costs and unwanted downtime associated with premature battery failure from improper maintenance and charging practices.
Power is Not a "One Size Fits All" Solution
For decades, the only available solution for powering industrial vehicle equipment was traditional flooded lead acid batteries, but with the introduction of virtually maintenance-free battery technologies such as TPPL and Li-ion, this "one size fits all" philosophy no longer exists. And while more options open up more opportunity, a comprehensive evaluation of warehouse and DC power demands can be a critical first step in transforming operations for increased productivity and lower Total Cost of Ownership (TCO).
EnSite™ modeling software from EnerSys® uses operational details collected from a site survey to perform an automated battery performance review that generates data-driven, actionable intelligence to right-size a battery and charger fleet. By assessing multiple factors, including the number, size and type of vehicles in operation, as well as scheduling and charging requirements, this state-of-the-art software can help guide proper battery and charger specification and predict potential opportunities for Return on Investment (ROI) and TCO reduction. It can also help forecast long-term power needs, identify operational challenges and guide the selection of technology upgrades to respond to evolving industry demands.
To put EnSite™ modeling software into better perspective, here are a few recent examples of how this solution can contribute to improving operations:
Powersports Distributor Ends Change-Outs
A leading powersports aftermarket distributor was unsatisfied with the changing, watering and spills associated with its flooded lead acid batteries. EnSite™ modeling software compared the total costs of powering 64 order pickers across five of the company's DCs with flooded lead acid batteries versus NexSys® PURE batteries. The results revealed that TPPL technology would easily eliminate battery watering and change-outs and could lead to an estimated savings of up to $2 million or more over a period of 10 years.
Sugar Refinery Leaves Gel Batteries Behind
Displeased with the two- to three-year life expectancy of the gel lead acid batteries in its Automated Guided Vehicle (AGV) fleet, a prominent sugar manufacturer considered a move to Li-ion battery technology. That was before an EnSite™ modeling software study revealed that NexSys® PURE batteries would provide Li-ion performance for about one-third of the purchase cost, resulting in potential savings of approximately $65,000 over a five-year period.
Conclusion
Before the advent of computerized, consultative platforms, like the EnerSys® EnSite™ modeling software, material handlers looking for the most cost-effective power solution had to rely on sales pitches and price bids. With informative, fact-driven battery performance reviews, and reliable data that compares the pros and cons of different battery chemistry options to determine the lowest TCO for each unique application, operators can make confident decisions on their power solution investment.
ABOUT ENERSYS®
EnerSys, the global leader in stored energy solutions for industrial applications, manufactures and distributes energy systems solutions and motive power batteries, specialty batteries, battery chargers, power equipment, battery accessories and outdoor equipment enclosure solutions to customers worldwide. Energy Systems, which combine enclosures, power conversion, power distribution and energy storage, are used in the telecommunication, broadband and utility industries, uninterruptible power supplies, and numerous applications. Motive power batteries and chargers are utilized in electric forklift trucks and other industrial electric powered vehicles requiring stored energy solutions. Specialty batteries are used in aerospace and defense applications, large over-the-road trucks, premium automotive, medical and security systems applications. EnerSys also provides aftermarket and customer support services to its customers in over 100 countries through its sales and manufacturing locations around the world. With the recent NorthStar acquisition, EnerSys has solidified its position as the market leader for premium Thin Plate Pure Lead batteries which are sold across all three lines of business. More information regarding EnerSys can be found at www.enersys.com.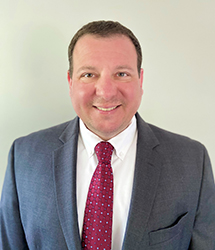 About the Author:
Chuck Urso is an award-winning technical consultant with 17 years of experience in the material handling industry. For the last 12 years, he has been senior technical sales representative at EnerSys®, the global leader in stored energy solutions for industrial applications. In his most recent role, Chuck serves as a subject matter expert for the company's portfolio of NexSys® power solutions. He holds a B.A. from Indiana University of Pennsylvania.