In the wake of COVID-19, warehouses are focused on building resilience for the future. One of the ways to do so is through automation.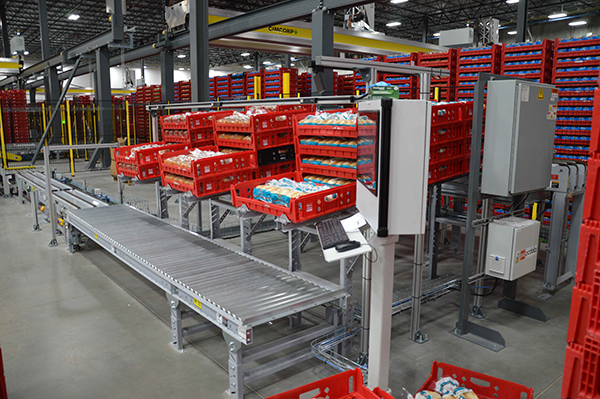 By: Derek Rickard, Director of Sales, Cimcorp
In warehousing and distribution, every company aims to predict fluctuations in business and consumer demand. Those distributing consumer goods, for instance, often see orders flood in when the holiday rush begins. And for many in the food & beverage space, demand rises in the summer months as grocery shoppers stock up for cookouts with their families and friends.
These kinds of seasonal peaks are repetitive, and thus foreseeable to a degree. Companies typically try to scale up their workforce in advance, in the hopes that more manpower will keep more orders flowing out the door. However, the past year has given us a harsh reminder that no matter what planning or preparing we may do, the future is truly unpredictable.
Now in the wake of COVID-19, business leaders across industries are focused on building resilience into every aspect of operations. This means future-proofing their warehouses and distribution centers to handle any challenge that comes their way—and one of the best ways to do so is through automation.
Adapting through automation
In traditional warehouses that rely on manual order picking, everything rides on the physical endurance and speed of employees. Disruptions large and small can derail operations, from everyday workplace injuries and industry-wide labor shortages to unexpected demand spikes from a global pandemic.
Automated warehouses, on the other hand, offer a high degree of flexibility. Robotic order picking solutions can automate product handling from receiving, through storage and picking, to packing and shipping—while easily adapting to changes in inventory, order volumes or business needs. And that's all without sacrificing speed, accuracy or service quality.
Moreover, automated systems can run 24/7 with minimal human intervention. Operations won't be impacted by workforce limitations. Overall, these benefits make automated facilities six times more efficient than their manual counterparts.
Designing for now, with flexibility for tomorrow
A well-planned automated system should address current challenges, as well as allow for easy modifications to ramp up in the future. So rather than getting hung up on long term business goals and projections, you can accelerate the design and implementation process to start solving problems fast.
When exploring automation, keep the following three points in mind to ensure you a get a solution that works for you, today, tomorrow, and for many years to come:
1. Scalability
A good approach is to look for standardized systems that are flexible and modular in design. Such systems allow you to utilize a pre-engineered cell of automation that reduces lead times, fits into your existing facility footprint, and is easily repeatable.
This way you can initially focus on automating the processes that meet your immediate needs, as well as present the highest potential of success and the biggest and quickest ROI. Your solutions provider can help you review your historical data and current processes to identify these prime opportunities. Then, you can increase the levels of automation, so that the system grows along with your business.
2. Size
Large-scale distribution centers are not the only option for satisfying growing demand. Today, many organizations are supplementing fulfillment operations by also opening multiple micro-fulfillment centers in regions where demand is high.
These automated "mini" warehouses are a fraction of a typical facility's size. They're compact enough to squeeze into tight urban areas or even fit in the back of brick-and-mortar stores. Cost-effective and easy to set up in just weeks, micro-fulfillment centers allow you to rapidly respond to the growing needs of consumers.
This strategy can be particularly beneficial in industries like grocery, where online orders have skyrocketed during the pandemic. For example, micro-fulfillment centers could be set up behind, beside, or even within grocery stores to help distribute perishable goods for deliveries or curbside pickups.
3. Smarts
Remember that robots can't do it alone. True resilience requires a combination of robots, data and analytics, which takes your warehouse from simply automated to smart and adaptable. This is where a Warehouse Control System (WCS) plays a key role.
A WCS bridges the gaps between the physical and digital. It intelligently orchestrates everything from individual robot movements to the entire material flow the warehouse—and makes real-time adjustments based on inventory, order lines, priorities, tight deadlines, etc..
With all historical data stored in the WCS, warehouse managers can run analyses to evaluate facility performance, eliminate process inefficiencies, and identify new improvement opportunities. They can also leverage this ready access to data for predictive maintenance, ensuring maximum system uptime and optimal performance. And from all these analyses, managers can determine when to scale their level of automation to adapt to business fluctuations.
Ultimately, a resilient warehouse is a smart warehouse, where order fulfillment is informed by real-time data and executed through rapid, accurate and reliable automation. And luckily, these innovative solutions are available today. So, if you're ready to future-proof to your distribution operations, there's no better time than now.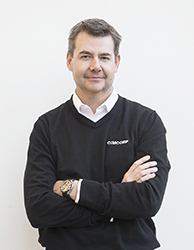 About the Author
Derek Rickard serves as Director of Sales at Cimcorp, where he leads the sales team in developing robotic order fulfillment solutions designed to meet each customer's warehousing needs. With 20+ years of supply chain experience, Rickard has worked on many of the first fully automated robotic picking systems in North America, with some of the largest exceeding 1 million cases per week.