By Alan Tonelson
August 10, 2018
This morning's real wage data from the Labor Department contained a double dose of bad news for American workers – and in one case, historically bad news.
Just as with a main finding from the pre-inflation wage data released earlier this month along with the monthly Labor Department jobs report, today's after-inflation figures showed that hourly wages for manufacturing workers fell behind those of private sector workers in general for the first time – at least on a preliminary basis – on record. (These figures for each category of workers were first released in March, 2006).
To achieve this result, price-adjusted hourly pay for private sector workers in July stayed unchanged month-on-month (at $10.76), while such pay for manufacturing workers dipped by 0.09 percent (to $10.75). Price-adjusted wages for the two groups of workers first converged in May at $10.75.
When the initial set of these real wage figures was released more than twelve years ago, constant dollar manufacturing wages exceeded constant dollar overall private sector wages by 3.19 percent.
The new Labor Department data also showed that technical real wage recessions (periods of cumulative decline lasting for two consecutive quarters or more) for both groups of workers continued through July.
In manufacturing, inflation-adjusted wages are down on net by 0.19 percent since January, 2016 – a period of more than two-and-one-half years. In the private sector generally, the real wage recession became one year old, as after-inflation hourly pay is now down 0.19 percent on net since last July.
Manufacturing's real wage woes were also made clear in its latest year-on-year figures. Since last July, such pay is down 1.56 percent – the worst such annual performance since October, 2012's 2.09 percent plunge. Between the previous Julys, industry's real wages grew by 0.65 percent.
In the private sector overall, the newly reported July annual real wage decline of 0.19 percent also contrasts with its own 0.65 percent advance the year before.
During the current economic recovery, which began in mid-2009, real private sector wages are up 4.36 percent. But in the private sector, they've improved by only 0.28 percent during this more than nine-year stretch – less than one-fifteenth as fast.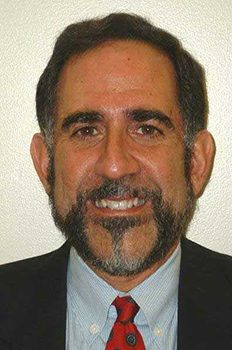 ALAN TONELSON
Alan Tonelson is Founder of the blog RealityChek – www.alantonelson.wordpress.com – which covers a wide range of domestic and international policy issues along with political and social trends.
For 18 years before leaving to launch RealityChek, Tonelson followed the impact of globalization on the U.S. economy, domestic manufacturing, and U.S. national security for the U.S. Business and Industry Council. This national business organization represents nearly 2,000 domestic American companies, most of them small and medium-sized manufacturers.
Alan Tonelson is a regular columnist with Industry Today.