Volume 20
| Issue 2
| Year 2017
Click here to read the complete illustrated article as originally published or scroll down to read the text article.
BASF has a strong presence in Seneca, SC, which has grown significantly over the past five years. During that time, we have developed a positive relationship with the community and its leaders. Today, our Seneca plant has approximately 360 local employees who support many different areas of our business, making it one of our more versatile operating sites. The Seneca site is investing to upgrade existing equipment to produce a new product for market. BASF is committed to Seneca, SC. We believe it is a great place to do business and look forward to building on our existing relationship through this investment." – David Freidinger
BASF Corporation (BASF), headquartered in Florham Park, New Jersey, is the North American affiliate of BASF SE, Ludwigshafen, Germany. BASF is the largest producer and marketer of chemicals and related products in North America, employs 17,500 people in the region, and operates more than 100 production and research and development sites throughout North America.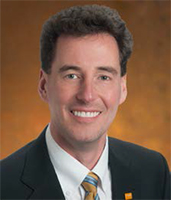 David Freidinger is Vice President, Precious Metals Refining, Salts & Solutions, for BASF's Catalysts division. In this role, he is responsible for the global Catalysts Recycling and Salts & Solutions business with oversight of all business functions. Mr. Freidinger joined BASF in 1994 as a Packaging Engineer and in the years since has held a series of marketing, market development, business development and sales positions.