Organizations that want to remain competitive should consider investing in transformative technologies to ensure a successful way forward.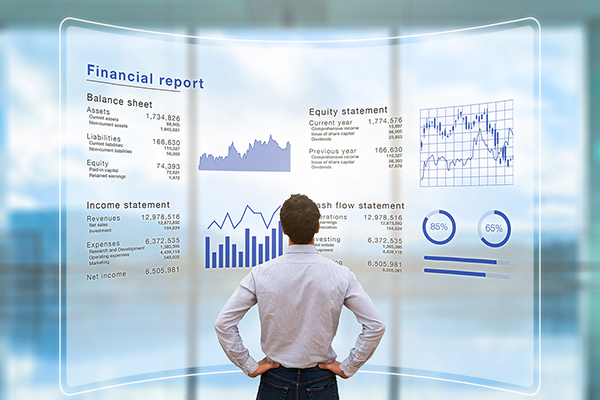 By Natalie O'Donnell, Senior Vice President, Global Head of Marketing at PrimeRevenue
All businesses are currently facing record levels of inflation in the global economy. Between supply chain delays, rising raw material costs and the first interest rate hike in three years, the question every company is grappling with is if and when this crisis will end.
Recent supply chain disruptions are hot topics in both boardrooms and dining rooms. A recent survey by The American Institute of Stress revealed that 81% of Americans are stressed due to supply chain issues. Everyone from consumers to investors is keeping an eye on how today's supply chains are managed, and industry leaders are identifying areas where vulnerabilities and opportunities exist.
This has led business leaders to seek stronger financial leadership throughout the supply chain for greater stability. In fact, only 22% of companies have a proactive supply chain network despite the fact that proactive supply chain management leads to greater visibility. Enhanced visibility enables leaders to correct supply or demand changes in supply or demand before they become critical-saving organizations valuable time and money.
Organizations that want to remain competitive must pivot toward nuanced management practices and look for new and improved ways to position themselves in this economic turbulence. The playbooks that effectively managed supply chain costs and stability five years ago are woefully outdated, and the instability connected to gaps in proactive supply chain networks pose a risk to supply chain resilience. As financial leaders direct their resources toward building a stable supply chain, they must consider projected market trends to guide the way forward.
Deploying Scalable Solutions
Financial leaders need to be abreast of all the interworking of digital transformation within financial operations, especially as it relates to accounts receivable (an often-overwhelmed part of the finance team). If carefully considered, B2B payments tech stack pose a strong opportunity for modernization.
Industry leaders must first consider how the solution supports the company's current and future-state supply chain requirements and should put careful thought into the full spectrum of B2B payments in both the short and long term. For example, a company may need a consolidated supplier payment portal right now for on-time payments, but if they want to start an early payment program like supply chain finance or dynamic discounting organizations should be prepared to pivot. Investing in a solution that can meet the evolving liquidity and payments needs of their customers positions organizations to free up valuable resources and devote them to next generation technology.
Bridging the Digital Divide
Digital transformation is expected to add $100 trillion to the world economy by 2025 and 70% of companies either have a digital transformation strategy in place or are working on one. As the supply chain industry shifts to digital first technology, supply chain managers are giving special attention to those who are resistant to the adoption or investment of market leading technologies; otherwise known as "technology laggards". BDO, a financial services company, surveyed 600 finance leaders and found that 77% of them consider tech lag a top business concern in 2022.
Organizations that wish to remain competitive must consider investing in transformative technologies. The urgency and importance of digital transformation is evidenced by the cybersecurity and workforce collaboration crisis present across all industries. While these areas are critical to productivity in our new reality, other areas, such as technology stacks that support financial and supply chain/logistics operations, have not been addressed with the same immediacy. However, modernization in these areas can deliver meaningful ROI, stronger supplier relationships, and reduced supply chain risk – minimizing the likelihood of a negative impact of disruption to business operations.
Fight Burnout with Automation
"The Great Resignation" resulted in a huge fall out for business operations with more than 47 million workers quitting their jobs in search of better work-life balance, flexibility, pay and working conditions. The financial industry took a significant hit with 45% of financial positions left unfulfilled. A recent report by a global digital accountancy platform found that 31% of financial services professionals are planning to leave the field due to high pressure.
Financial leaders are restructuring their business process to include the use of automation in hopes to retain top talent and in turn meet the growing challenges of navigating supply chain disruptions. By automating basic, mundane tasks industry professionals are seeing reduction in burnout and upticks in productivity. Culture managers need to advocate for tailored solutions to match the needs of each individual employee.
The workforce is changing and supply chain leaders must rise to the challenge. A wise first step is to consider working capital financial technology solutions that allow organizations to invest in their future.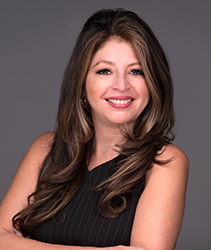 About the Author
Natalie O'Donnell is an experienced B2B FinTech payments leader with 20+ years' experience developing brand and product strategies to accelerate company growth. Prior to joining PrimeRevenue in 2021, Natalie held leadership roles at major financial institutions and tech companies including TSYS, First Data Corporation, Barclays, and more. Natalie earned her Master of Business from the University of Bridgeport.