A look at the rules of importing and how to make sure the process goes smoothly.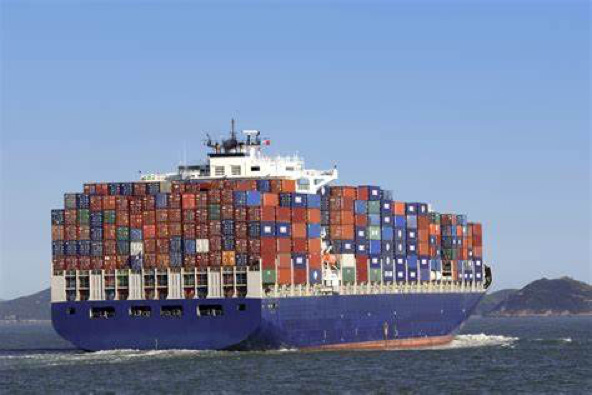 Import from China comes either via the ocean or air and in both cases requires some necessary knowledge and useful tips. If you want to import goods from China, there are a few helpful things that you should keep in mind.
Here they are.
Investigate Regulations
Once you decide which product you want to import, you have to research the rules that are involved with transporting that particular product. There are many rules which will depend on the product. While this is a given with any type of import, you will need to be really clear on the rules.
This is the case because of the large number of suppliers that don't respect the regulations of the manufacturing process. In certain industries, only 5% of suppliers comply with the regulations in the EU.
Those products are usually toys and children's products, food and containers for food, cars and other vehicles along with parts, electronic products, lighting, shoes, furniture, cosmetics, construction materials, and packaging.
Rules are generally similar for each economic area, but there are also more specific ones for each of them. Because of this, it would be a good idea to research and be sure of the regulations you need to comply with. It's best to avoid troubles at the customs.
Choose good suppliers
This is a very important point. You have to know that you are the one responsible for the products you import into your country. This means that you can't blame anything on your supplier in case the goods don't match the rules. You have to be the one to handle all of the certifications or you could have some serious legal issues.
If your supplier is not a reputable one, they could give you a false certification and your products will, thus, be held back at the customs. This happens often in China. It could bring you many issues and cost you extra money. In the end, if your products are not according to the regulations, they could be held up at the customs for a lot of time, and you could lose all the value that you paid.
This is why it's important to do the research and see if the supplier you choose actually follows the rules. Hire a specialist that understands all of the issues related to import and they can help you go through this process smoothly.
Sign a contract
When you have done your research on suppliers and the certifications that you need, you should create a strong sales agreement. It should include accurate specifications of the product, conditions of return and the compensation that you will be given if the product doesn't follow the laws. This will save you from the bulk of the trouble that could arise and save you some money as well.
This is where most people make a mistake, especially when crafting the contract. You have to pay attention to details.
Your contract has to include every feature of the product and leave no room for interpretation depending on the culture or the person reviewing it. This means that if you want to state the color of the product, you should identify the exact Pantone hue it matches. If you are identifying the materials, you should be very specific and accurate when it comes to their density and texture.
If you leave anything to interpretation, your supplier will choose this arbitrarily and they will do it in a way that works for them – and spends the least amount of money. The quality will decrease.
This is why it's so important to be highly specific on:
Weight and acceptable variations in weight
Dimensions and variations
Color
Printing
Materials, textures, and treatments
Labels and logos
Technical characteristics
And whatever else you can think of. This might include the shipping materials of your products like the type of pallets, cardboard.
Include transport conditions and Incoterms
Incoterms are a shorter term for international commercial terms that set the responsibilities when it comes to transporting something internationally and they are established between the supplier and the buyer. Here's more about them. There are many different types and the total amount will depend on the one you choose. So, it's recommended to deal with this before you complete the sales contract. If you are not sure which one to pick, you should do some research and learn more about incoterms.
Suppliers from China will want to ship under incoterm EXW which is the best one for them. It will give you the ultimate responsibility and none to them which could leave you with a ton of problems. Basically, they are responsible only for preparing the products. If this is the case, it usually means that they don't have an export certification and you will have to find an intermediate company to manage the export, resulting in higher costs.
Because this is the case, you should probably choose incoterm FOB where the buyer is responsible for booking freight and organizing transport but the supplier is the one responsible to prepare and load the products.
Companies like CIS logistics state that sellers who accept FOB will usually be higher quality and dependability suppliers than ones that work with EXW.
Choose your transport
When you become aware of how the process works, and you complete the previous steps, you can plan the transport. The first thing to do is to decide what kind of transport you'll be using. You have two options here – transporting via air or sea. If this hasn't already been established by the incoterm, you can take your pick. FOB incoterm usually limits you to maritime transport.
Still, you need to understand the advantages and disadvantages of both options.
For instance, if your production is delayed, air shipment will probably suit you better because of its speed and you'll want to switch to an FCA which ships by air.
If you accepted EXW and have to decide what your transport will be, you have to keep in mind the speed of transport. When do your products have to be ready on the market? What is the volume of your goods? What's their weight?
Air is best when you don't have a lot of products but you need to transport them quickly. Sea is best when you have larger volumes of product and no need to rush.