U.S. redefining scope for modern age including domestic supply chain, job growth, and need for new tech and cybersecurity.
By Barry LePatner, Esq.
President Biden has made a bold and necessary leap toward redefining America's understanding of and investment into infrastructure to meet the needs of the country as they are today and will be tomorrow.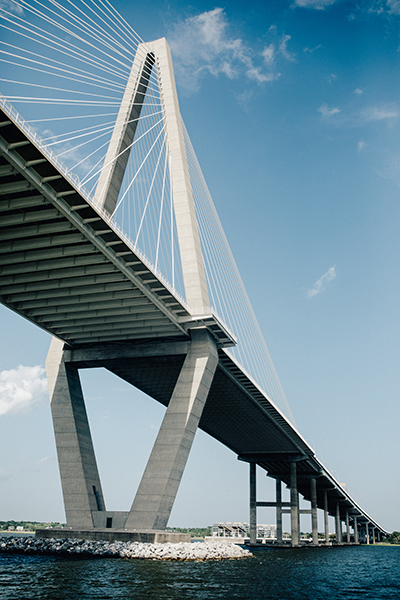 As the backbone of the U.S. economy, manufacturing accounts for nearly 12% of our total output. Yet whereas in the 1950s around 90 percent of business investment spending was on equipment and structures, the 21st Century has shown that more than one third of all business investment today is spending on "intellectual property," in the form of research and development and purchases of software.
We are also faced with reconciling major challenges, including tariffs, trade wars, ships bottlenecked in ports such as Los Angeles and Long Beach, California's multi-billion dollar loss due to wildfires, and of course, a global pandemic, and it's devastating impact on our supply chain.
Below are the subsets of President Biden's proposed infrastructure funding as it correlates to the manufacturing world:
Technology and semiconductor manufacturing and research: About $300 billion in the plan would be invested in manufacturing, including support for domestic production of technologies and critical goods. Around $50 billion would go toward semiconductor manufacturing/research. About $180 billion is proposed for new R&D in clean energy, fewer emissions, and climate change research, including $100 billion for worker training.
Onshoring of foreign manufacturing: At least $100 billion is dedicated to onshoring, to help U.S. companies bring operations home.
Construction: The program is committed to build, preserve, and retrofit more than two million homes and commercial buildings, modernize schools and child care facilities, and upgrade veterans' hospitals and federal buildings. Manufacturers of road graders, cranes, power generators, bulldozers, dump trucks, and trailers, all will benefit substantially from the new plan. Makers of construction materials including asphalt, concrete, steel, aluminum, and copper will find many opportunities under the plan. The fifteen-year lifespan of the program will ensure that hundreds of thousands of architects, engineers, and consultants will remain fully employed during the plan's tenure. Millions of construction workers will benefit from high paying jobs associated with building and remediating our infrastructure.
Supply Chain: In an effort to revitalize our broken supply chain, President Biden's Plan intends to restructure supply chains to emphasize domestic partners and lessen U.S. dependence on China or other regions for the production of essential or critical goods.
Trucking industry: A major beneficiary of repaired roads, the American Trucking Associations praised the administration for spending on highways, while "disagree[ing] with certain provisions…related to labor that…will only serve as political poison pills."
Broadband providers: The plan aims to provide universal high-speed broadband, extending coverage to the 30 million Americans currently lacking access. The administration wants to distribute $100 billion to alleviate the problem, a boon for the industry, especially makers of the fiber lines used to create broadband systems.
Semiconductor production: President Biden is invoking China's competitive threat as a justification for his package. That argument has widespread bipartisan appeal and members of both parties already joined hands on legislation providing federal incentives to boost domestic chip production and design.
Renewable energy: The proposal seeks to reshape the energy sector, boosting renewables while curbing fossil fuels. It seeks to create a new "clean electricity standard" that would require utilities to wean themselves entirely from carbon-emitting sources by 2035. It also orders all federal buildings to use only clean-power sources for electricity.
Heavy Equipment Manufacturers: Companies providing equipment to electrical transmission systems to make the grid more robust and resistant to power outages will benefit from the higher activity levels.
Security and cybersecurity: Recent headlines over hackers that have broken into federal government agencies and corporations have enlightened the public (and government officials) of the need to materially enhance all security for digital communications. While the billions to be allocated for enhancing these critical security requirements may never be made public, the need will ensure that our federal government will be providing protections to upgrade our electric grid, dams, airports, and port security.
Criticisms of the Bill
Critics of the bill claim that an increase in taxes will stimy growth and cut jobs. But beginning in 2024, the Biden plan estimates creation of 1.5 million new jobs—and an extra million jobs in 2025.
As I have written before, as the pandemic winds down the demographics of our nation will see an expansion of our population by over 70 million, to over 400 million, by 2050. As a result our nation will be expanding our need for modern infrastructure to accommodate this growth. The $35 trillion construction boom that accompanies this growth will only be sped up by introduction and passage of the Biden infrastructure program where the rising tide of the construction industry will positively impact all of the industries that will benefit from this growth.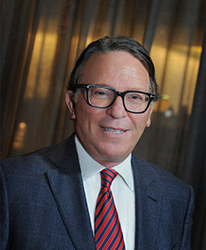 About the Author:
Barry B. LePatner, Esq., is the Founder of LePatner & Associates LLP, and the CEO of Insights+ LLC. He has been identified by Governing magazine as "the guru of construction reform in America today." He is prominent as an author and advisor on business and legal issues affecting the real estate, design, and construction industries, and is widely recognized as a thought leader in the construction industry. He is the author of Too Big to Fall: America's Failing Infrastructure and the Way Forward (Univ. of New England Press, 2010) which highlighted the perilous nature of our crumbling roads and bridges. He appears frequently as a commentator infrastructure, real estate and construction issues on CNBC, CBS TV, MSNBC, CNN as well as on NPR and radio stations around the nation.
Contact:
Email: blepatner@lepatner.com
Website: https://lepatner.com/
Phone: (212) 935.4400