May 14, 2019
It behooves companies to undergo a digital transformation of their operations for a variety of reasons including increased market share, enhanced customer engagement, higher employee morale and increased revenue. However, the changeover is often not an easy process due to digital transformation strategies having so many moving parts.
In an article from the Harvard Business Review last year on why so many digital transformation projects fail, authors Thomas H. Davenport and George Westerman defined digital transformation as follows: "Digital transformation is an ongoing process of changing the way you do business. It requires foundational investments in skills, projects, infrastructure, and often, in cleaning up IT systems. It requires mixing people, machines and business processes, with all of the messiness that entails."
What the excerpt basically states is that going digital is not just a "plug-and-play" type of thing. It requires a multi-tiered approach and integration that comprises more than just the implementation of new technologies. It is, for all intents and purposes, an ongoing process of changing the way a company does business. And like any successful changeover, a successful transformation lies with first gaining acceptance by the people who will be directly affected by the change.
To be successful, a digital transformation requires acceptance from every single employee, no matter what their work and learning preferences are, and whether they work in-house or remotely. In fact, due to today's increasingly distributed and diverse workforce, implementing a digital transformation plan becomes an even greater challenge as company executives must also learn to interact with different cultures and processes.
It is beyond the scope of this article to comprehensively cover even one aspect of the foundational requirements of digital transformation. Indeed, volumes have been written that describe the process in-depth. However, since digital transformation's chances of success is directly tied to the people who will be an integral part of implementing it, we'll focus our attention on one aspect of a digital transformation—that being the integration of a biometric time and attendance system.
The Challenges of an Antiquated System
The manual processing of employee time and attendance records—especially for larger facilities with hundreds, if not thousands, of employees—is perhaps the leading time and money waster in office administration. In many cases the data that drives these systems is still handwritten out on paper by the employee and collected manually. This process inevitably leads to human error—from employees clocking in more than once to forgetting to clock out. Accuracy also depends on the employee's handwriting being legible, and timesheets not being lost in transition. There is also the problem of "budding punching," or the act of clocking in and out for a fellow employee.
At the accounting stage, someone needs to manually enter the timesheets into other systems for processing. This usually requires a manager to spend his or her time reviewing hours and entering totals. This in turn leads to a large part of each payroll processing day being spent finding and fixing errors. And if a time and attendance issue is discovered too late, correcting the issue may not even be possible.
The accounting department's responsibilities continue with timesheets needing to be sorted, categorized and stored after they are manually entered into other systems. Many times, companies will store these documents offsite or in locations that pose difficulty accessing. This makes processing and storing paper documents an inefficient and unreliable method for tracking real time employment statistics and historical data. It is a time-consuming manual process that leaves virtually no chance of determining the actual costs to produce a product or service.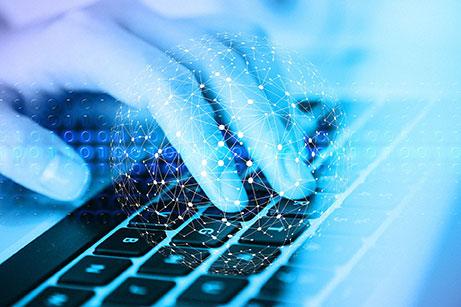 How a Biometric Time and Attendance System Helps Both the Company and the Employee
Biometric time and attendance systems refer to the measurement of people's physical characteristics and use of that information to track when they clock in and out of work. These systems are becoming more and more integrated into both high security workplaces and general public industries and can help save thousands of dollars annually in payroll processing and employee time theft.
If you're trying to decide if integrating this type of system is right for your company, here are a few of the real benefits you can expect to gain from your investment:
Elimination of Buddy Punching — Studies show that about 75% of all payroll losses experienced by companies is related to the problem of when one employee or staff member clocks in for someone else. Employees can simply punch a co-worker's time card or hand their badge off to a co-worker to prevent clocking in late from lunch. Employees are also able to punch in from their phone or another computer terminal to leave a few minutes earlier. While these forms of time theft may seem petty, they add up quickly and can cost companies thousands to millions annually. By using biometric employee time clocks that read fingerprints, hand prints, or recognize facial features, this practice is no longer an option.
Ensured Attendance — While clocking in from a smartphone or computer may seem like a great idea, in reality, these types of attendance system are an invitation to non-compliance. Especially in the case of remote workers, employees end up clocking in from the parking lot—or from their favorite breakfast diner. They may also clock out long after they leave. A biometric attendance system requires attendance at the worksite, not from an unrelated and remote location.
Increased Security — With a biometric device, only people who are physically identified and authenticated will be able to gain access to the area they are trying to enter. The biometric device can also be programmed to restrict access times even if the person is properly physically identified and authenticated. With every variable accounted for, the security of a company's sensitive locations is enhanced immeasurably.
Increased Accuracy — Biometric attendance systems provide accurate attendance data on a daily, weekly and monthly basis. This virtually eliminate any chance of errors occurring in regard to an employee's times clocking in and out.
Money Saving — Although these systems do require an initial investment, they provide a quick return and are much cheaper to keep up than your more traditional time keeping systems. From employees cheating on their punch times to payroll clerks processing time cards with a substantial rate of human error, traditional payroll processing is rife with costs. Switching to an automated time and attendance system eliminates bogus punch times, decreases labor costs, reduces time spent on processing payroll, and eliminates errors. Bottom line—a biometric attendance system saves money by streamlining operations management and enhancing efficiency.
Environmentally Friendly — Cloud-based time cards are a green, sustainable office solution that eliminates the need for paper time cards. Consequently, there is no need to print, fax, or phone over timesheets. Standard costs incurred with using office supplies like printers, faxers, and copiers are lowered, as is a company's energy consumption. Transitioning to a biometric clock system also allows a company to promote itself as eco-friendly.
Additional Benefits…
As a related benefit to using a biometric time clock, employees no longer have to wait on line to punch in. There are no PINs or passwords to enter. Stopping by the biometric clock in the morning to clock in is a process that takes just seconds to accomplish. Punching in and out of work has never been easier, and each punch is guaranteed to be genuine.
Also, biometric time and attendance systems that integrate with web-based cloud services provide safe storage and easy retrieval of employee attendance records. And with all employee payroll data backed up in one place, there's no time wasted in searching for documents.
Additionally, cloud storage increases the amount of usable space in the office. It also means vital data is protected against natural disasters, such as a fire or flood. Employees can rest assured that their enrolled fingerprints will never be shared for any purpose outside the workplace and are solely used to collect punches.
As technology improves, more and more businesses of all sizes are trading in their manual systems for automated systems that integrate with biometric devices. With all things considered, it's safe to say that the move to biometric time and attendance systems makes sense on multiple levels and is the way of the future.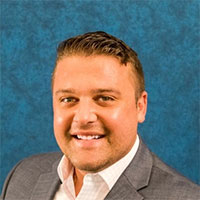 Peter Bellotti specializes in Database Technology, Security, Cloud and Big Data Solutions, currently working at Mitrefinch, a global provider of Time and Attendance and Employee Management Systems in USA, Canada, UK and Australia.