Since the pandemic disrupted supply chains worldwide, businesses considered developing a circular economy, which could soon become standard.
By Antony Lovell, VP of Applications, Vuealta
Designed to encourage continuous reuse of materials to minimize waste and drive demand for natural resource consumption, circular economy models have already been adopted by Caterpillar, Maersk and other big brands. According to a report by Gartner, 70% of supply chain leaders plan to invest in the circular economy. They are also interested in how digital technology can assist with delivery (46%), customer engagement (45%), manufacturing and remanufacturing (43%), and planning (43%).
This begs a very important question: what does it mean to become part of the circular economy? The answer involves a total shift in the way supply chains think about their business. Most supply chains are linear and follow a fairly straightforward process. That process typically involves the extraction of raw materials, which are processed into some form of product and shipped from their place of manufacturer to an end user. As expected, when the supplies reach their end of life, they are discarded like any other item deemed to have lost all value. It's inefficient but it has been our reality for a long time. That's where the circular economy comes in – it can eliminate waste for a better and more economical future for all.
Turning waste into things we can use
The circular economy requires a change in the traditional use-and-discard line of thinking. Instead of relying on materials to only create a finished product that meets customer expectations the first time around, businesses should now consider how it can, at the end of its lifespan, be reused to create something new. This could entail a new version of the same item or something entirely different. In either case, the idea is to eliminate waste, improve efficiency and reduce the need for more supplies.
To meet the needs of a circular economy and achieve the best results, new systems must be put into place in order to track product components over the course of months and years. New forecasting and demand approaches will also be necessary, along with an updated transaction model that allows consumers to effectively rent or, for lack of a better word, borrow a product before returning it to the source. Businesses will need to be prepared for the influx of end-of-life returns that will inevitably occur, and then move those items back into the supply chain for reprocessing.
Burger King is one of the latest corporations to actively make changes toward minimizing waste. The fast food chain will soon offer optional reusable packaging that allows consumers to pay a deposit at the time of purchase and receive a refund when the package is returned. Global furniture retailer IKEA is doing its part by offering a furniture buyback program in select markets, and it plans to do the same in the US in the near future. And, Adidas is asking consumers to send in their old UltraBOOST DNA LOOP running shoes for recycling.
Data will help you reach sustainability
As more businesses adopt a circular economy model, they will need access to the right tools to effectively plan and manage their strategy going forward. They'll need to build on the visibility, transparency and intelligent use of data they already have in place, including data from a variety of sources. Those insights will prove to be invaluable in planning a new, circular network, requiring closer coordination with partners and suppliers alike. Every supply chain participant must buy into the circular economy as well in order to ensure optimal results.
The complexities should not scare off hesitant businesses, however. In fact, by relying on the right data and structure, organizations can get started right away. The circular economy is not only attainable but a true path to sustainability.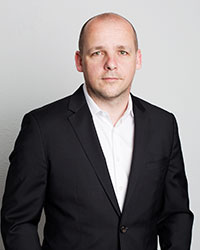 Antony Lovell, VP Supply Chain Applications
Antony has 20 years-experience in end-to-end supply chain planning, strategy and digitalization. He is a recognized thought leader in achieving supply chain agility and resilience across the food and beverage, pharmaceutical, consumer electronics, and B2B industries.
Antony currently leads Vuealta's Applications division, with a focus on delivering pre-configured supply chain planning solutions that combine industry best practices for S&OP and IBP with rapid implementation for unprecedented time to value.
Contact: https://www.vuealta.com/