A tailored approach is crucial for deciding which service is best for your customers.
Vehicle home delivery is in continued high demand, particularly as the COVID-19 pandemic continues and the delta variant spreads across the country. Customers expect retailers to provide options when it comes to shopping for and purchasing a vehicle – and one of those options involves home delivery services.
But it doesn't stop there – once a dealership offers home delivery, it's important to decide which form of transport is the most efficient and cost-effective for transporting vehicles from the lot to a customer's home. Often, retailers will partner with vehicle logistics providers and opt for car haul or drive away services – or even both.
So what does each transportation method entail and which approach fits your needs?
Car-Haul
The most popular form of vehicle transport is car haul, which involves a single carrier using a large car-hauler to move multiple vehicles to a hub. Whether retailers need to send a vehicle across town or across the country, car-haul services can accommodate various vehicle-delivery needs.
Multiple carrier options are available, depending what a retailer needs. Most carriers offer standard, open-transport shipping, but many others offer expedited shipping and enclosed-critical shipping options. If a retailer is hoping to move a classic car or luxury vehicle – or if the customer just wants added protection – enclosed-critical shipping can be a wise decision, as vehicles are fully covered and protected throughout the journey. With these options, the car cannot be taken directly to the customer's home, but it can be transported to another dealership or even a hub for further transport.
If a customer chooses not to get their vehicle at a dealership, and instead wants it delivered to their home, there are even more multi-modal transport options available. Drivers with flatbed trucks can pick up vehicles from a dealership site, or from a hub location where they've been dropped off by carriers, and then deliver them their drop-off locations. Or, in some cases, a driver can take the car from the dealership lot or hub site and drive it to the customer's home. This allows drivers to better navigate busy urban areas, neighborhoods with low-hanging trees and winding streets – and creates a more personalized home-delivery experience for the customer.
Beyond these many benefits to car haul, customers can also receive their newly-purchased vehicles with little to no mileage upon delivery – something that many customers request upon ordering.
Drive Away
Another option for vehicle home deliveries is drive away service, which is when customers receive their new car directly from a driver. This means of transport is particularly ideal for more local, shorter-distance transports.
Drive away can also present retailers the option of providing customers a truly personalized delivery experience with a professional driver dropping off their new car, completing walkthroughs, showing them unique car features and answering any questions they may have. This transport method lends itself to white-glove delivery service, where drivers ensure the vehicle is sanitized and detailed, has a full tank of gas and is even plated, titled and registered if requested – all before the vehicle arrives to its final destination. Customers who receive a new vehicle via drive away can enjoy both a high level of service and a car that is ready to drive upon delivery.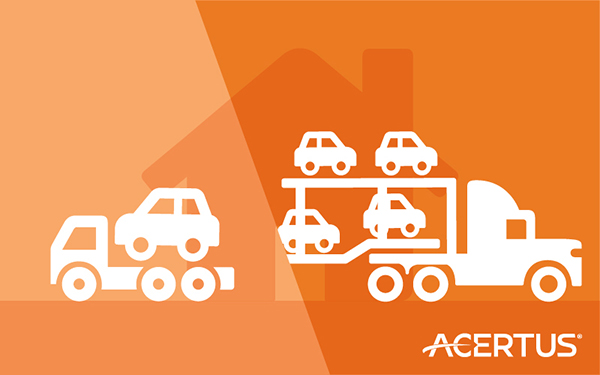 Multi-Modal Transport Options
Vehicle-logistics providers have access to both car-haul and drive-away services, which allows companies to choose which transport mode is best for their customers and invest in multi-modal transportation – if that is most ideal. Teams works with retailers to develop a customized plan for their unique business and their customers, establishing a plan for fast, secure and efficient home deliveries.
Logistics companies also boast all the essential infrastructure and professional teams to offer additional remote services, right at the customer's door. This allows drivers or carriers to pick up vehicles to have them repaired or serviced, complete remote trade-ins, handle recall vehicles and assist with customer vehicle acquisitions when retailers purchase inventory straight from the customer. This not only creates an excellent experience for the customer, but also allows the vehicle retailer to stay focused on its own pressing operations and business dealings throughout the entire process.
To connect with an ACERTUS team member, visit ACERTUSdelivers.com or call: 855-ACERTUS (855-923-2655).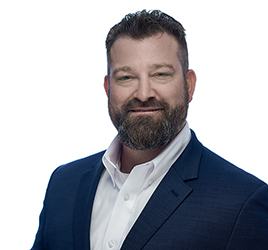 Jeremy Cope is ACERTUS executive vice president, finished vehicle.