It's clear that the insights and efficiencies gleaned from mobile and IoT devices are beneficial to manufacturing companies, but what solutions manufacturers are implementing to help monitor and manage them isn't as cut-and-dry. Mobility involves more than just procuring and deploying devices. Sure, selecting a device distribution program is a vital part of any mobility plan, but the management behind the devices is just as important.
As with many other industries, manufacturers have to meet tight deadlines, adhere to organizational and/or industry-specific policies and adjust to razor-thin margins. Mobility management gives employees more access and visibility into information, helping speed up production processes and cycles. It allows manufacturers to more seamlessly integrate tasks in order to improve operational efficiencies. Distributed order management, pricing, and fulfillment can all be handled through enterprise connectivity.
There are a few terms manufacturers should be familiar with if they wish to understand and deploy strong enterprise mobility programs. Enterprise Mobility Management (EMM) helps keep track of the devices and wireless networks manufacturing companies and their employees use on a day-to-day basis. EMM can incorporate specific methods of device and application management, also known as Mobile Device Management (MDM) and Mobile Application Management (MAM). Mobility management can also include services that remove the burden of dealing with complex mobile environments– this is known as Managed Mobility Services (MMS).
MMS offers manufacturers many benefits, from a more operational standpoint referenced above, to basic day-to-day communications. Continuous, real-time feedback is crucial to working in an increasingly fast-paced industry. Field agents can leverage mobile solutions to develop stronger relationships with customers and prospects – and mobility management can combine configuration, pricing, and quoting information to provide more accurate estimates within hours of a kick-off meeting. Managers in remote offices can use mobility management to check in on employee activity and usage on the manufacturing floor to ensure production remains on schedule.
Lately, MMS partners have been helping manufacturers take advantage of a new enterprise mobility innovation: Returnable Transport Items (RTIs). These mobile devices save money and mitigate potential security risks by carrying and transporting goods through manufacturer supply chains. Companies can even pool their collective technologies and form a shared RTI program or lease devices from another manufacturer if necessary, ensuring programs have optimal technology options for every necessary supply chain task.
While the benefits are great, there are important considerations manufacturers should keep in mind when deploying mobility programs. One is making sure programs aren't spread too thin over a large number of locations or too many employees. Simplified and centralized mobility management reduces time and resources spent dealing with the technology, and makes valuable insights more readily visible and actionable.
Another key consideration is security. Giving employees greater access to data and information encourages efficiencies, but it can also cause leaks or breaches. Luckily, mobility management can help there as well. EMM, when combined with MMS, can help manufacturers keep track of the devices and applications used by employees, allowing program administrators to grant/prohibit access to company information as needed. EMM with MMS programs can also wipe or lock devices as needed in the case of theft or an employee leaving the company.
As with all technology adoption within the manufacturing industry, mobility management will likely take some time to really catch on despite the benefits included. For now, sooner educated manufacturers can begin developing, deploying, and managing strong mobile programs, the better. MMS can reduce the time, costs, and headaches that come with deploying mobile programs while also offering the insights and efficiencies manufactures desire. However, it will be important that manufacturers also keep these programs as centralized as possible and ensure security precautions are taken to make them truly successful.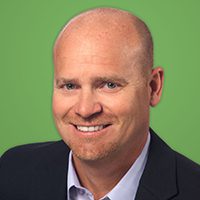 Mitch Black, President, MOBI
As President of MOBI, Mitch Black leads the company's go-to market strategy and organization, contributing to the overall growth and operations. Mitch has 20 years of experience in other executive positions in the mobility industry, leading such companies as BrightPoint, BrightStar, PCS Wireless and Verizon Wireless.